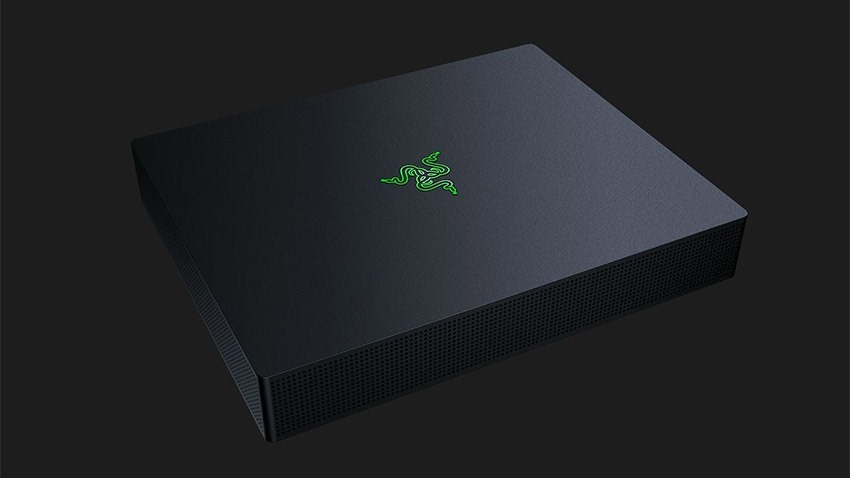 Peripheral, accessory, laptop and now gaming phone maker Razer has ably branched out beyond the mice and keyboards that earned them their reputation. They make gamer gear for every type of gamer; mice, keyboards, controllers, laptops, phones, microphones, webcams and more. Now they're starting to make gaming routers.
The new Razer Sila gives fans of the company's peripherals a new option for their internet connectivity, with a tri-band 802.11ac router, with the following connectivity options:
802.11n 2.4GHz: up to 400 Mbps
802.11ac 5GHz-1: up to 1,733 Mbps
802.11ac 5GHz-2: up to 866 Mbps
They've billed it as an AC3000 router, and technically, if you add up all of those speeds you'll get to just under 3000. Now that doesn't mean you'll achieve that throughput on a single bridged connection, but that's the nature of router advertising and marketing. What sets the Sila apart from other routers in this class though is that it supports Mesh networking. If you have the cash to spend, you'll be able to link multiple Sila units together to give you expansive wifi-coverage without the drops and losses usually associated with wireless. It's technically and functionally quite different from using range extenders, which are almost always rubbish.
The Sila has its own adaptive QoS that'll detect the hardware running through it, for clever bandwidth priority. The router will also dapatively switch Wi-fi channels to ensure minimal latency and interruption, while pushing for the highest throughput.
"Never lag in the middle of a raid again. The Razer FasTrack engine lets you prioritize bandwidth when too many applications or devices are in use. Or keep things simple with Gaming Mode to play with no interruptions. The Razer Sila is even versatile enough to let you prioritize between client hardware including the PlayStation 4, Xbox One, Nintendo Switch and more."
The most surprising thing about the Sila is that it isn't hideous. So much gaming-focused hardware is gaudy nonsense stuffed with RGB lighting and sharp angles. Take a look at ASUS' gaming router, which looks like an otherworldly demonic temple. Instead, the AC3000 is is an understated black box, adorned with Razer's logo.
"By using deep packet inspection and adaptive learning technology, Razer FasTrack allows users to prioritize traffic based on application and device types, from mobile phones and smart TVs through to laptops, PCs or consoles. With built-in detection for PlayStation, Xbox and Switch consoles, users can easily fine tune their networks for the smoothest gaming or streaming experiences. Razer FasTrack also features a one-touch gaming mode, to automatically reserve bandwidth for online gaming," Razer explains.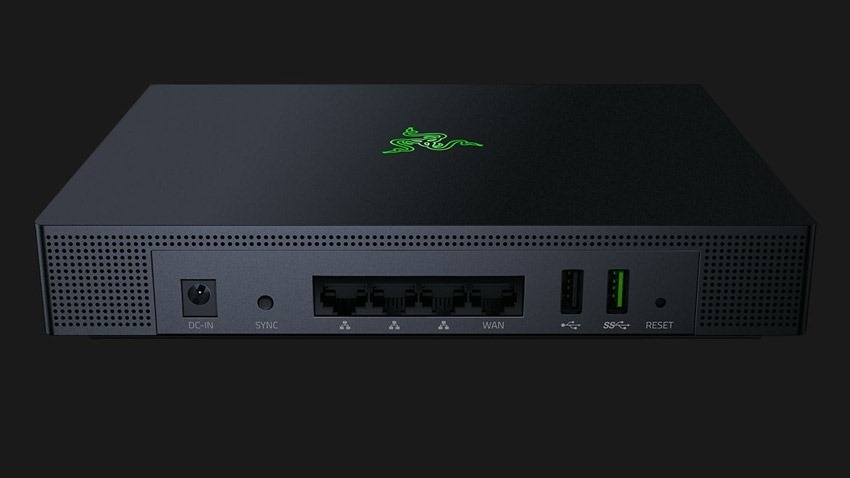 TECH SPECS
At a glance
Razer FasTrack to prioritize gaming applications
Congestion-free WiFi channels
Reliable, widespread connectivity
Zero downtime and fast speeds
iOS and Android app for easy management and support
Wireless
Tri-Band AC3000
IEEE 802.11 a/b/g/n/ac
– 802.11n: up to 400 Mbps
– 802.11ac: up to 1734 Mbps + 866 Mbps
Encryption
Antenna
9 x internal industrial-grade antennas
Features
Razer FasTrack QoS Engine
Multi-Channel Zero-Wait DFS
Tri-Band mesh support with dedicated backhaul channel
Multi-User MIMO & Beamforming technology
Intelligent active steering
Isolated guest network support
Simplified app setup via Android or iOS
Interfaces
1 x Gigabit WAN port
3 x Gigabit LAN ports
1 x USB 2.0 port
1 x USB 3.0 port
Last Updated: October 3, 2018