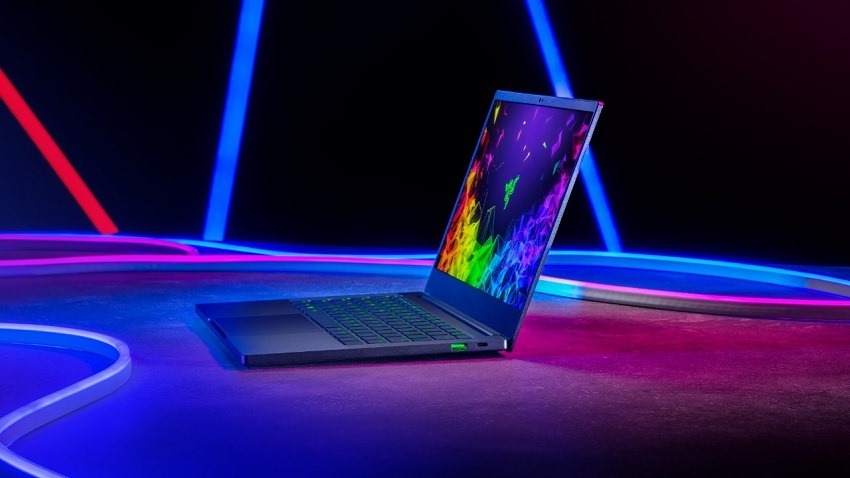 Razer has been hitting high notes this year with their laptop ranges, which began with a great update to the existing 15-inch Blade. With much thinner bezels, beefier internals and a fantastic screen, the Blade is almost the perfect companion for those looking for high-powered gaming on the go with good battery life and a nearly Macbook thin chassis. But it's still expensive, which is why Razer's most popular laptop has always been the Stealth. Its 13-inch body is more portable, it's lighter and lasts way longer on battery (in part because it's nowhere near as powerful). Which makes a timely refresh for the line welcome.
Starting today, Razer is offering two new models of the Stealth. They both come equipped with quad-core processors this time, namely the Intel i7-8565U clocked at 1.8GHz and rated for a Boost Clock speed of 4.6GHz. That's already an improvement over the dual-cores of the last version, and a kick towards Apple's latest Macbook Airs which are still stuck on that tech. They'll power either a matte 1080p display or a full glossy 4K one, with Intel's HD 620 Graphics powering the former and a slightly more powerful Nvidia MX150 powering the latter (if only barely for any games).
The cheaper 1080p version will also only feature 8GB of RAM and 256GB of a slower SATA SSD, but also only run a price of $1399 – the same starting price of the last-generation dual-core models. That's great news if you were just about to pull the trigger on a Stealth this past Black Friday too. The pricier 4K version, ringing in at $1899, features its dedicated GPU, 16GB of RAM and a faster 512GB PCIe SSD. That's a big jump in specs for a moderately large price, but it's still a good offering for the components you're getting when compared to the competition that Razer is aiming for (the likes of Apple and Dell don't really have something comparable in this price range).
And that's really what makes this new Stealth so special, aside from its design changes too. The bezels are 60% thinner this time, mimicking the great display on the newer Blade from earlier this year. There're also four Dolby Atmos front-facing speakers and an IR camera with Windows Hello support – something which the Blade lacks. You will lose per-key RGB lighting and instead be stuck with individual zones that can be changed, but Razer says this helps maintain over 13 hours of rated battery life. And if you need to take the charger, it's smaller too, and charges using USB-C now.
We still don't sadly get any Razer laptops locally, but the company is launching the new Stealth in the USA and Canada today and following that up with releases in the UK, Hong Kong, France, Germany, China and more in the coming weeks.
Last Updated: December 5, 2018