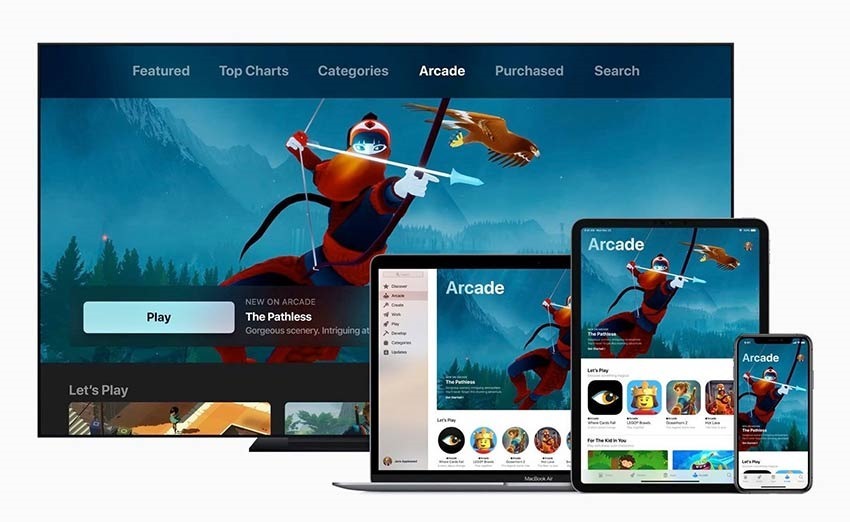 Once upon a time, not too long ago, Apple was the dominant force when it came to mobile games. New mobile games would invariably head to Apple's devices first, with Android ports coming months later. The situation's changed a little, and most games launch on both platforms simultaneously.
The bigger problem is that mobile games, no matter their platform, are largely seen as worthless. People aren't willing to pay good money for mobile games when there about a million free-to-play games available. Now, to fix a problem it's partially responsible for creating, Apple is launching Apple Arcade.
It's a subscription service coming to Apple's devices later this year that promises to offer premium gaming experiences. It's an all-you-can-eat service that won't have any ads or in-app purchases, will allow for offline play and will be home to exclusive on-the-go games from a number of publishers and developers. The service will come with games from Annapurna Interactive, Bossa Studios, Cartoon Network, Finji, Giant Squid, Klei Entertainment, Konami, Lego, Mistwalker, Sega, Snowman and Ustwo.
"Apple has joined forces with some of the world's most innovative game developers to push the boundaries of what's possible. We're working closely with these visionaries to help them realise the games of their dreams — and yours."
And to facilitate that, they're apparently spending a heck of a lot of money. According to a report on the Financial Times, Apple is spending "hundreds of millions" of dollars in partnerships to get games for the service. According to the report Apple is spending "several" million dollars per game, and is offering developers perks and bonuses if the games end up being temporary exclusives, away from Google's Play or console services like Game Pass.
While Apple has commented on the financial Times report, if it's accurate then Apple is putting aside half a billion dollars to make Apple Arcade a success. There's no word on what the service will cost when it launches later this year for iPhones, iPads and Apple TV.
Last Updated: April 15, 2019