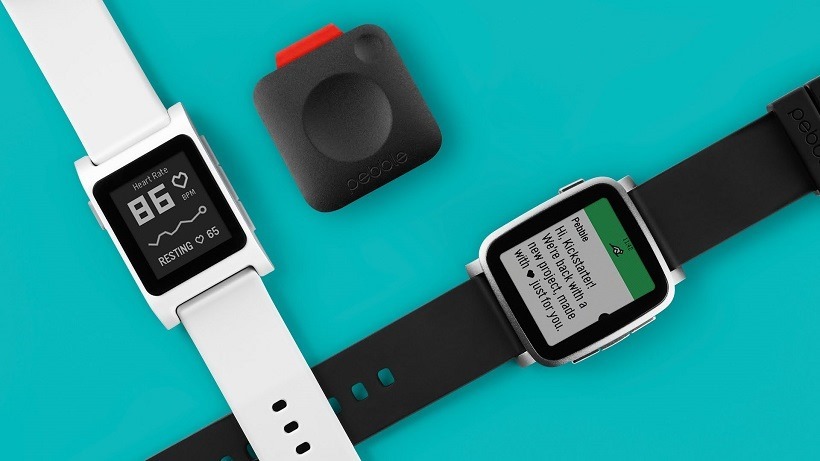 Last week a report surfaced that indicated popular fitness wearables compact, Fitbit, was days away from acquiring arguably the most important player in the smart wearables space, Pebble. The little Kickstarter success was the first company to really commit to smartwatches, and their latest crowdfunding campaign for their new Pebble 2 and Time 2 watches broke records earlier this year. And while the Pebble 2 has been on sale for a few weeks, the Time 2 might never get the chance.
A more recent report from Bloomberg (via The Verge) now indicates that Fitbit is nearly ready to announce their acquisition of Pebble, and that it should take place in the coming days. Fitbit is interested in the software behind their products, reportedly offering jobs to around 40% of the current workforce – mainly situated in the software department. But Fitbit apparently wants nothing from the hardware side of things, and could can both the Time 2 and Pebble Core before they launch.
The Pebble Time 2 is meant to ship this month, and will offer a more premium version of the smartwatch experience that Pebble has become renowned for. The Core, however, was Pebble's first non-smartwatch device, offering users music streaming, GPS tracking and more in a compact form factor. Both products raised over $13 million in crowdfunding on Kickstarter earlier this year, and backers (myself included at one point) were eagerly awaiting the launch of the devices this month.
If Fitbit is about to acquire them though, that day will never come. Backers will receive all of their funds back, but given the number of sources attached to this report it certainly seems like both the Time 2 and Core will never reach a single consumer. And that's heart-breaking to see, especially since it looked like Pebble might go out with one last great hurrah. We'll know for sure soon.
Last Updated: January 4, 2017