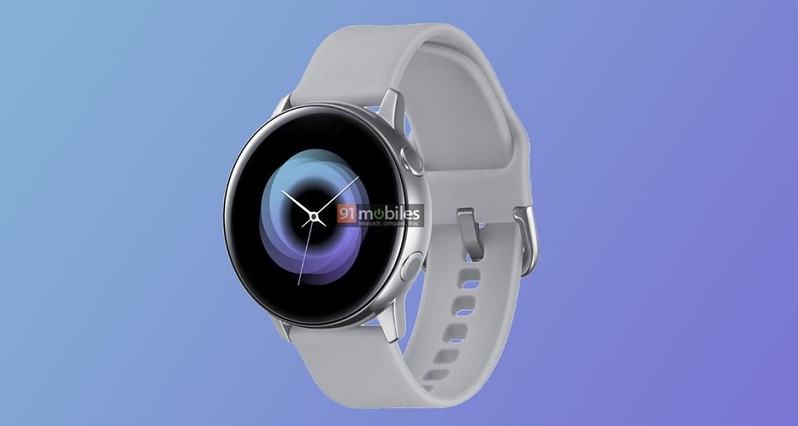 Every generation has its fashion trends and if technology had a fashion trend as well, it would currently be the removal of the bezel. In the quest to grow screen real estate without increasing the actual size of our devices and screens, the bezel has been the ugly aesthetic that has had to fall away to make this a reality. And it's a trend which I like because it's bezels are functionless.
And that trend of removing bezels seems to have now hit smartwatches as well, if leaked images (by 91Mobiles) of Samsung's new wearable, reportedly named the Galaxy Sport, is anything to go by. While Samsung watches have previously relied on their rotating bezels as a way of interacting with the device it appears their new watch removes this entirely and instead relies on two circular buttons with a round dial to control the watch's functions. Presumably the watch will also feature a new version of Tizen OS to cater for this change and bring some other user friendly updates to help it compete with the more popular Apple watch product.
It might be mostly an aesthetic change, but it certainly does make the device look more appealing. To win over more people though Samsung will need to do more than just make the watch look more attractive and while details are scarce concerning the full range of features that will appear on the device, the watch will reportedly include 4GB of RAM, Wi-Fi, Bluetooth, and mobile payments via NFC.
That's a fair amount of tech packed into such small devices and reminds us that we're not too far away from having entire computer worthy processing on our wrists. One day all we will need is to connect our watches to screens and peripherals via Bluetooth and we could practically compute anywhere.
Last Updated: February 6, 2019