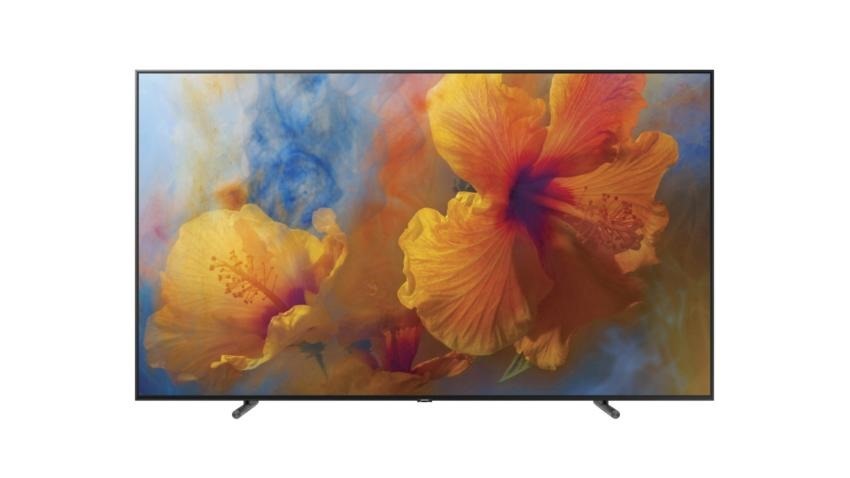 While I'm still happy with my now years-old 1080p screen, the race for the best premium 4K ones continues.
Samsung has just released its top of the range set in the US and Korea – a monstrous, 88 inch TV that it promises has the best colour reproduction of any set available. It'll be out in European territories later this month. According to Samsung, its new Q9 QLED TV is the only one on earth to achieve 100 percent colour volume.
"At Samsung, we are aiming to expand our footprint in the ultra-premium TV market with our ultra-large QLED TV models that embody the perfect combination of technology and art," said Jongsuk Chu, Senior Vice President of the Visual Display Business at Samsung Electronics. "With their superior picture quality and innovative features, we are confident that our QLED TV lineup will continue to drive sales and solidify Samsung's leadership in the global TV market."
But what the hell is QLED? As you might have assumed, it's another one of Samung's marketing terms, like the utterly meaningless SUHD. IT stands for Quantum Dot LED, which it primes as a technology that's superior to the OLED (organic light emitting diode) technology that LG favours. In some ways, it is.
It's the third generation of Samsung's Quantum Dot technology, and it works by putting a film of quantum dots (teeny-tiny semiconductor particles) in front of an LED panel. Each of them emit a particular colour depending on their size – with the particle dictating the light that's emitted. The third generation of this tech uses a new metal alloy that enables better colour accuracy along with higher peak brightness. Thanks to this new technology, you can expect even better colour reproduction than you would on OLED, says Samsung. That's probably true, even though OLED produces far better blacks.
According to Samsung you can expect around 1500 nits of peak brightness on these high emds sets, which should result in an exemplary HDR representation. That said, it's still less than the peak brightness on the fully-backlit (as opposed to edgelit) Hisense N9 – which has a staggering 2200 nits of peak brightness, and will probably be less than half the price of the Samsung.
There's no word on local availability or pricing, but you can find out more information on QLED at Samsung's site.
Last Updated: August 3, 2017