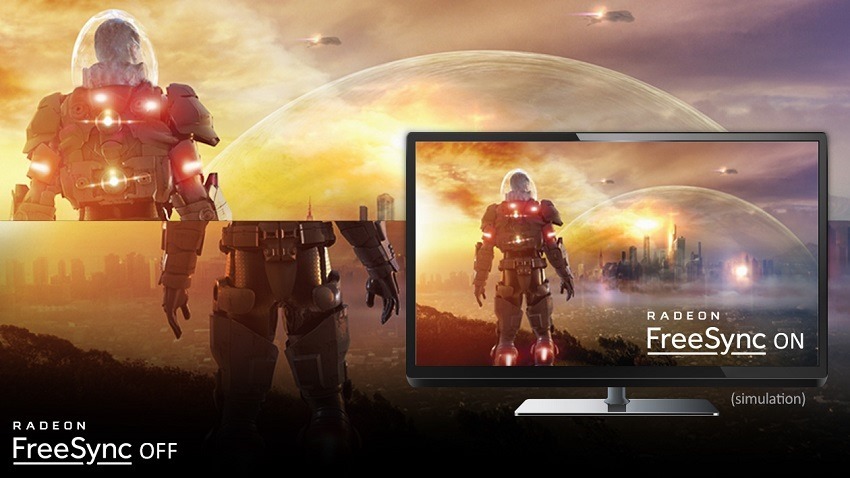 Now that the Xbox One supports adaptive refresh rates, or AMD's FreeSync technology more specifically, the only question is which displays support it. Up until now that only existed within the market of PC monitors, with a large portion of them utilising AMD's open standard to produce smoother framerates outside of the 60FPS window. But Samsung see a market here too, and are planning to update a large range of their 4K TVs to meet the demand of FreeSync gaming.
FreeSync allows the display to adjust your display's framerate according to the framerate of the media being played, within a specific window. This means that dips into the 50s and 40s is far less noticeable in practice, with the refresh rate of the screen preventing judder and input inconsistencies as the display keeps up with the action. It's an effect that works extremely well in practice, and why Microsoft saw fit to add support for it on the Xbox One. Samsung is hoping to add support to their most recent line of TVs, including the Q6FN, Q7FN, Q8FN and Q9FN QLED models.
There are some compromises to get it working though. Right now Samsung states that FreeSync will only be supported at 1080p, meaning you'll need to decide between a native 4K resolution or a potentially smoother framerate. The window in which FreeSync kicks in was also omitted. Many lower-end monitors only maintain FreeSync within a 40-60FPS window, which means any games running at 30FPS lose out on the benefits entirely. This makes it an alluring option for the likes of the less powerful original Xbox One and the Xbox One S refresh, but a more prickly pear to peel in the case of the 4K powerhouse Xbox One X.
Still it's a good step forward for support for FreeSync on less traditional gaming displays. It's more than likely that FreeSync support will become a big talking point for consoles and gaming hardware going forward, so to see Samsung get out ahead with support for it is smart. But there's a lot to consider for just a little smoother gameplay. Samsung might want to work on having the technology supported at higher resolutions to make it truly noteworthy, but it's a step in the right direction nonetheless.
Last Updated: May 29, 2018