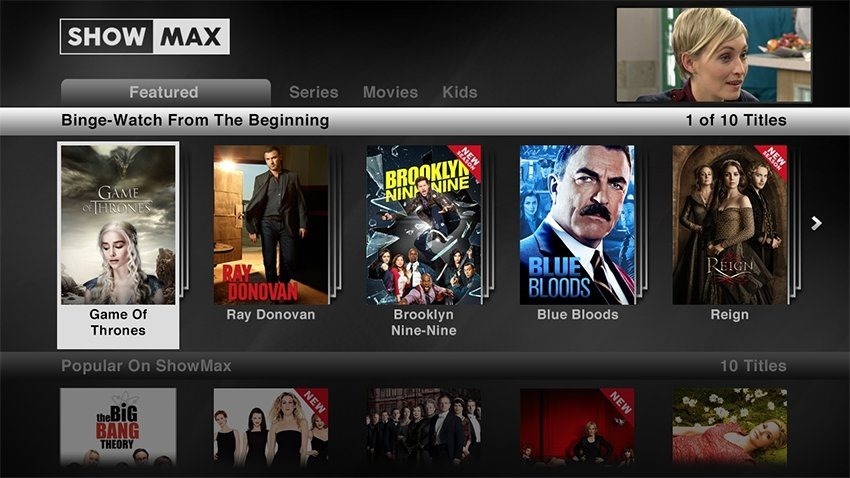 I'm a loyal Netflix adherent, and I have been for years now – even after the company started messing everything up with the DNS and VPN bans. That said, South Africa's own streaming services have a lot to offer, with Naspers-owned Showmax at the fore. It's home to a world of similar content, though some of Multichoice's licencing agreements mean that it has fresher content than its American rival.
What it hasn't had is apps on home consoles. If you wanted to watch Showmax on your TV, you needed a Smart TV with the app, an Android set-top box, an HTPC, an Apple TV or some other connected device. Me? I use my consoles for streaming everything, so a console app would be welcomed. It's finally here.
The Xbox One version of Showmax is now live and available to download, say our friends at Memeburn.
"The addition of the Xbox One app is the latest step in the continued development of Showmax," the company said in its PR. But what of the PlayStation 4 version? Keep waiting – though hopefully not for too long.
"To answer the inevitable question — yes the other console app you're waiting for will be here soon," says Showmax's Richard Boorman. Memeburn says the app is in testing, so the wait shouldn't be too long for those who've been waiting what seems an eternity already.
The more expeditious Xbox One release is likely down to Universal Windows Platform (UWP) support on the Xbox One, which has seen the system's app stores flooded with all manner of largely pointless apps.
At R99 a month, Showmax is a good value proposition, but it's not a service I'm especially fond of. Any of you using Showmax, happy that it's now making its way to consoles?
Last Updated: August 29, 2017