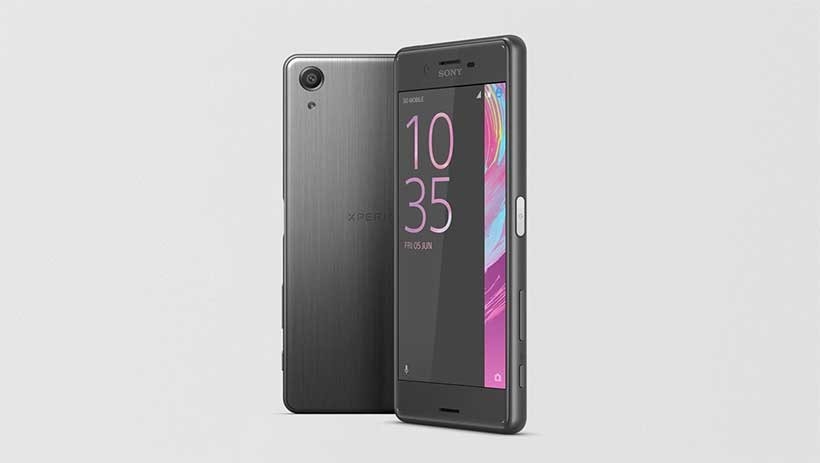 If you paid attention to the goings on at this year's Mobile World Congress, you'll have noticed that two of the prominent Android handset manufacturers pulled out all of the stops with their new flagship handsets.
Samsung Showed off the Galaxy S7 using VR, which while powerful wasn't nearly as interesting as LG's G5 – a phone that has modular accessories to really help differentiate it from a crowd of devices that are all starting to blend in to each other in the public consciousness.
Many expected a brand new "Z" flagship from Sony – but instead, we saw the more muted announcement of a trio of "X" branded devices from the mobile phone maker; The X Performance is the most high-end of the lot, sporting a Qualcomm Snapdragon 820 processor and 3GB of RAM, 5-inch 1080p screen, and 32GB of storage. The standard X a Snapdragon 615 chip instead, but that's the only difference. The XA is the more budget-conscious, packing a 720p screen, MediaTek Helio MT6755 processor, and 2GB of RAM.
None of them really scream "premium" like the Sony Xperia Z5, a phone I rather liked (and was quite sad to have to give back). So where then, is the new "Z" flagship?
It may not be coming at all. As many have suspected, Sony is retiring the "Z" range of phones. Last week, Sony confirmed that "Z" had been put out to pasture.
"The Xperia Z line has reached its culmination – Xperia X series represents a new chapter and evolution of our product strategy. Whilst the Xperia Z series was all about bringing the best of Sony's advanced technologies to smartphones, Xperia X series is based on bringing smart, adaptive Sony user experiences across camera, battery performance and hardware / software design," Sony's mobile PR said to Xperiablog.
I've always held the Xperia Z range of phones in high regard, so I'm sad to see it gone – especially with the X series not quite living up to its forebear. Yet.
Last Updated: February 29, 2016