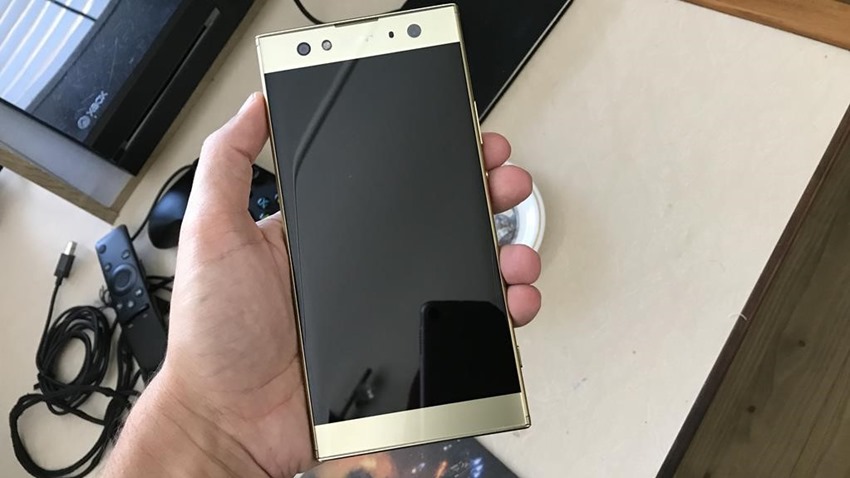 Not everyone can afford a flagship smartphone. As great as such devices are, easily lasting a pair of years and offering the bleeding edge in mobile hardware, flagship devices are like the most luxurious of sports cars: Gorgeous, faster than anything else on the road and entirely unnecessary when a hot hatchback will do just fine for everyday life.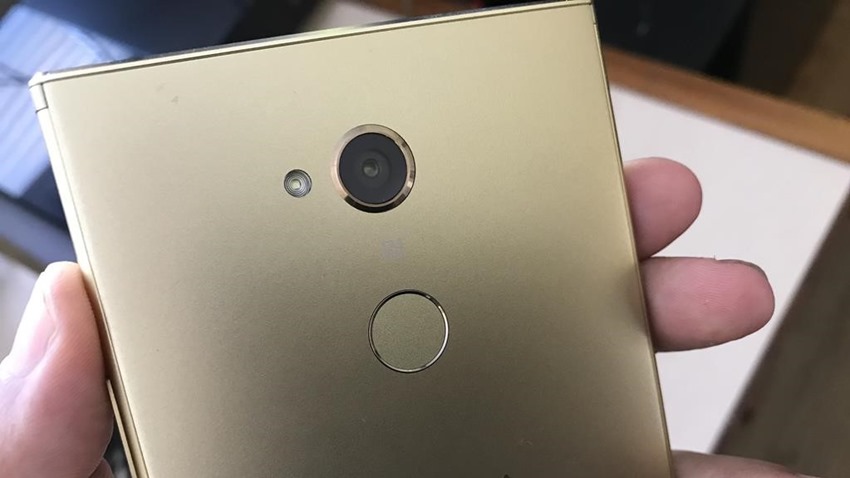 Fortunately, the Sony XA2 Ultra is that mid-budget smartphone. If the final iteration of the XZ1 series (before the more exciting XZ2 phones arrive) is Sony's solid design wrapped up in an unremarkable body, then the XA2 Ultra is its cheaper mad cousin. While cheap is still a relative term, there's an astounding amount of tech that Sony has packed into this device.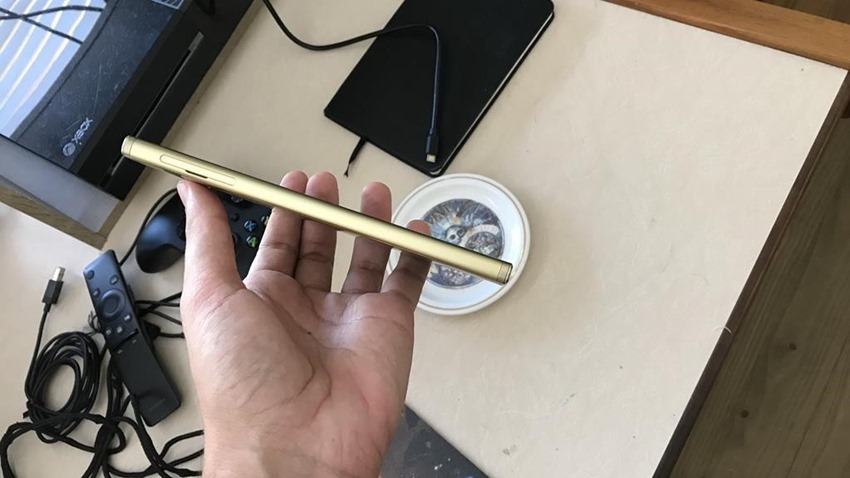 A device whose size conveys this message and then some. The biggest takeaway of the XA2 Ultra is that it's bloody massive. It's a phablet whose sheer size is astounding, able to easily transmit a YouTube stream to your eyes or double as a self-defence weapon which could be used to club a mugger to death if the situation calls for it. Let's break it down.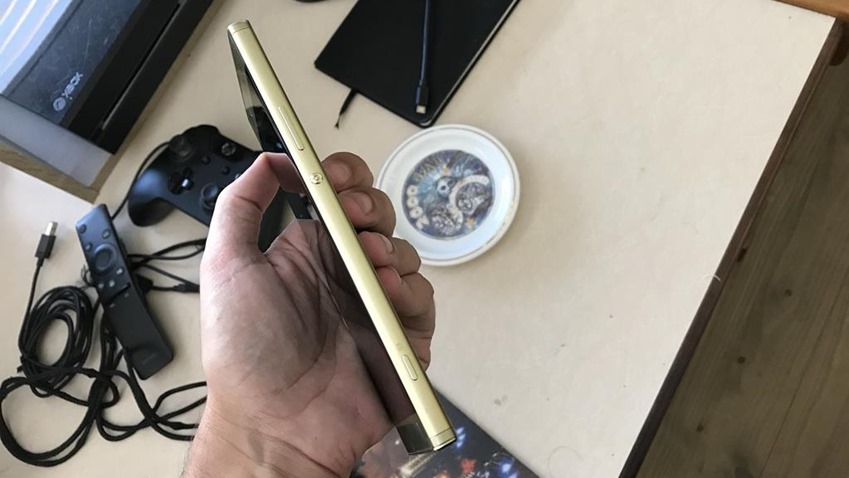 If you were looking for a phone that would finally ditch Sony's trademark boxiness…then the XA2 Ultra isn't that phone. That's not entirely bad, however. In an age where smartphones are thinner than ever and their corners might make them trickier to grasp, the XA2 Ultra is at least a well-constructed piece of gorilla glass, plastic and aluminium. You can still stand it on its side to blast some music, the sides have a rounded ergonomic feel to them and the placement of the fingerprint scanner feels natural.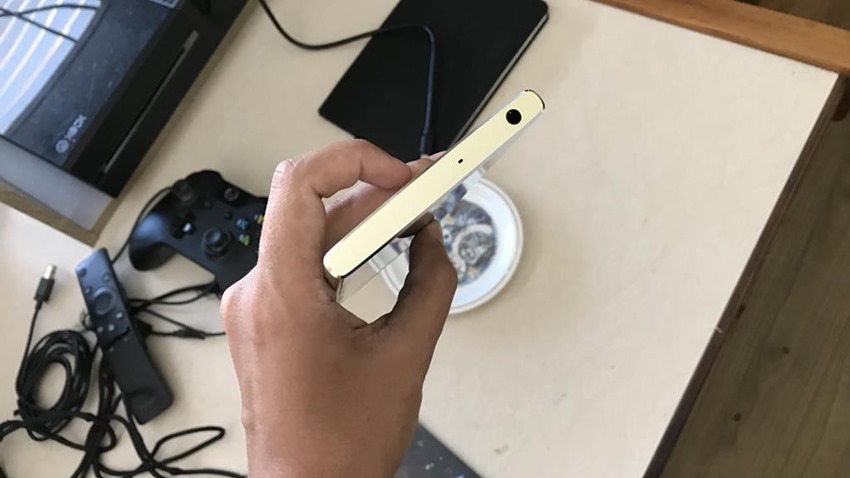 It's also typically Sony in the extras afforded to you: A power button, volume controls and a dedicated camera shutter button round the primary details off, while the side also houses a slot to throw in a SIM card and SD card for extra storage. At a size of 163 x 80 x 9.5mm and a weight of 221g, there's a lot of phone here. Is it unwieldy in daintier hands? Not at all, as my tiny baby-hands managed to get a decent grip on it for day to day use, while I roped in my father's massive and manly blue-collar hands to give me his succinct verdict on how it felt:
"Not bad".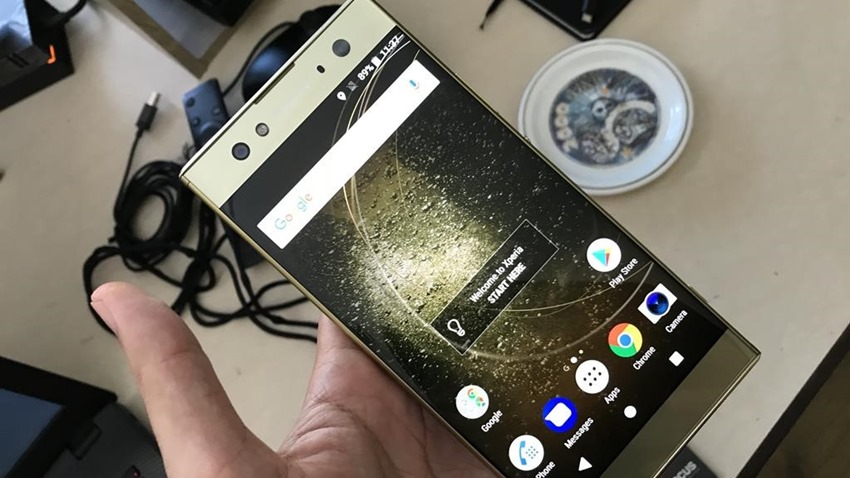 Moving on, the big party piece of the XA2 Ultra is undoubtedly its screen. How much visual real estate does your money get you? A very American six inches of screen, that's how much. The XA2 Ultra packs that space with a full HD 1080p resolution, which forsakes pricier AMOLED display parts for an end result that is surprisingly crisp and clear for anyone looking to relax with some video content on their morning commute.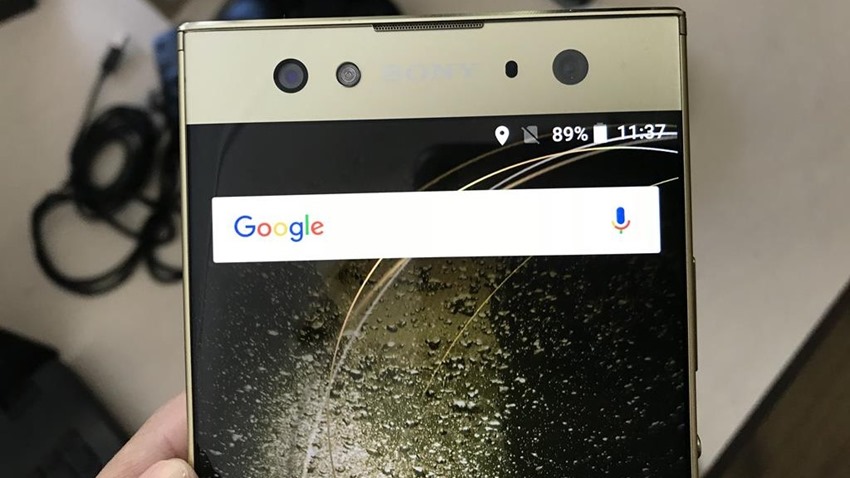 The XA2 Ultra's heavy bezel design also works in favour of the device, giving consumers a decent spot in which to rest their thumbs should they wish to watch the action without any interference. It's not exactly fashionable to even have bezels these days, but at least Sony's design has a silver lining to it. I still think a little bit of tinkering in the background with the colour settings can work wonders for the XA2 Ultra, but straight out of the box and connected to your local wi-fi? It's easy on the eyes.
When it comes to battery power, the XA2 Ultra makes the most of its space. With a 3,580mAh battery packed in, a day's usage isn't out of the question for even the heaviest of users who like to watch movies, play games and surf around on social media platforms. The XA2 Ultra will easily absorb a heavy workload before it needs a recharge, while more economical users can easily eke out two days before a charge is necessary.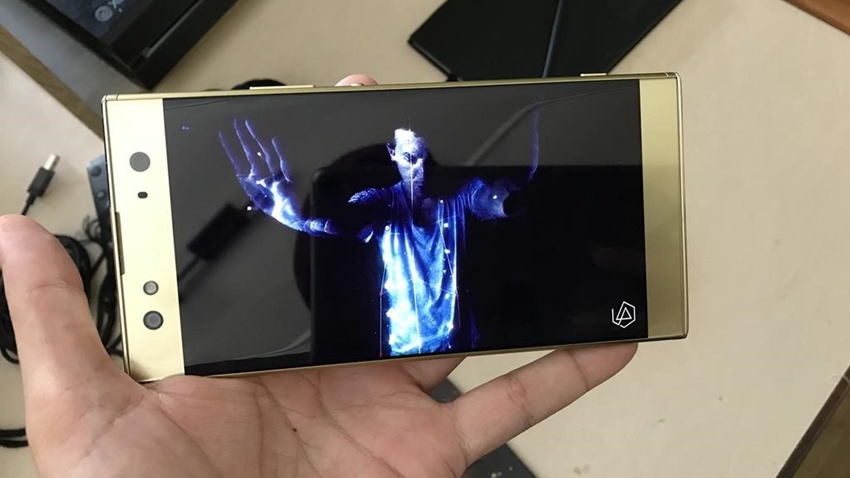 In standby mode, the device is outstanding here. The energy bleed is miniscule, Sony's stamina mode can ad hours more to the battery life and quick-charging is supported. So how about the camera then? The XA2 Ultra isn't going to go toe to toe with industry heavyweights such as Google Pixel 2 or Huawei's Leica-branded devices, but it doesn't need to.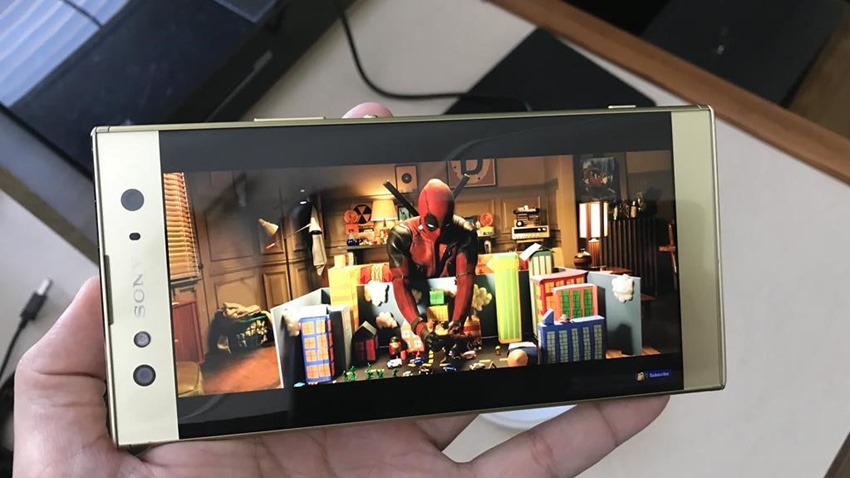 As a mid-budget device, it drops Sony's steadiest technology for a 23MP setup that works adequately. It's typically Sony in that photos have a certain softness to them, but in situations where the outside light is bright? It's more than capable of snapping a sharp image. In fact, that's the key to success with this phone: Lighting. Much like most Smartphones, Sony's XA2 Ultra doesn't do well in low-light situations, but that's typical of any phone released in the last couple of years.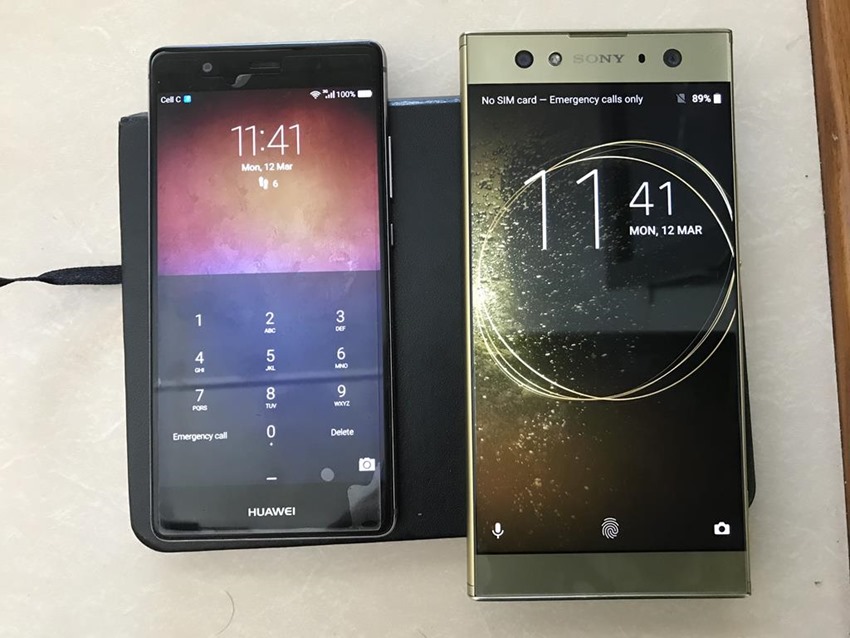 What the XA2 Ultra does have, is a neat twist on the front-facing cameras in the form of a pair of lenses: 16MP and 8MP cameras that are designed to make this a dream device for anyone who enjoys selfies. You're able to switch from a regular field of vision to a wide-angle view easily enough, provided that you don't mind a bit of barrel distortion on that end. In practice, it's a way for Sony to emphasise group selfies with the XA2 Ultra. Here's an example of a certain ruggedly handsome writer testing it out: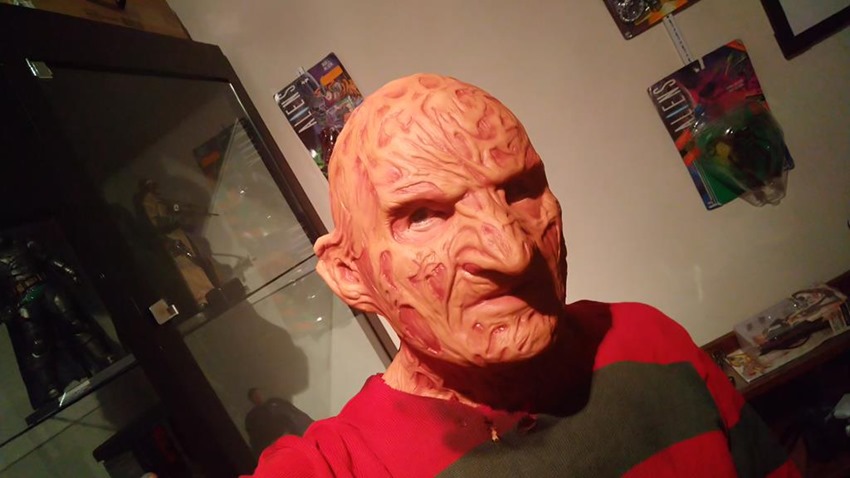 No wait, that's Freddy Krueger. I have no idea how that happened. Here's a photo of the selfie lens in regular mode: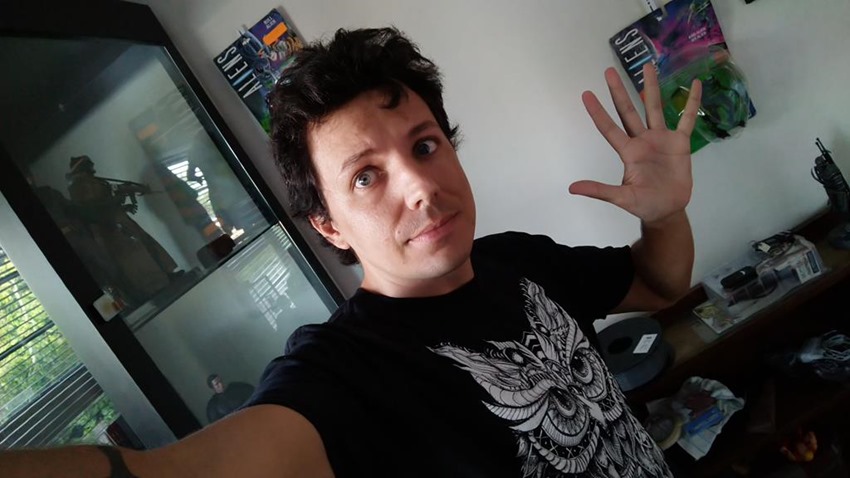 And wide-angle mode: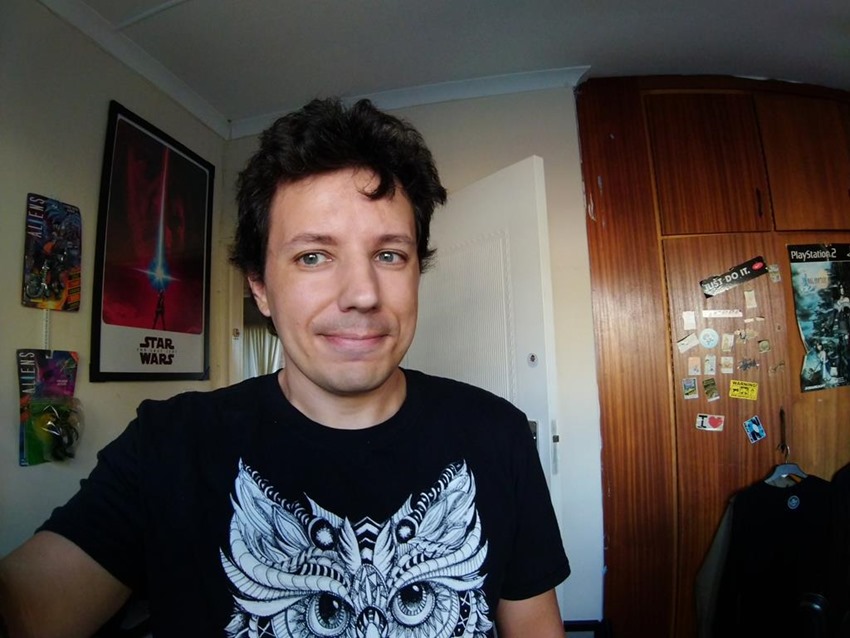 Strangely, I'm not too fussed about the wide-angle lens for selfies, BUT! I think it has some brilliant potential as a vlogging camera the more I think about it. The XA2 Ultra is capable of some superb video, thanks to the Snapdragon 630 chipset, and while the footage isn't as magnificently balanced as the XZ Premium or the XZ1's content which boasts ungodly in-body image stabilisation, it's still crisp, sharp and colourful with either lens used.
Having a front-facing lens that can capture a wider angle of video? This is something that vloggers might want to have a look at. The cherry on the cake however, is that the XA2 Ultra is fully capable of shooting 4K video as well. In my own testing, I had the phone rolling for at least half an hour outside and it showed no signs of overheating before I switched it off. That's not too shabby for a phone that is marked as a mid-budget device.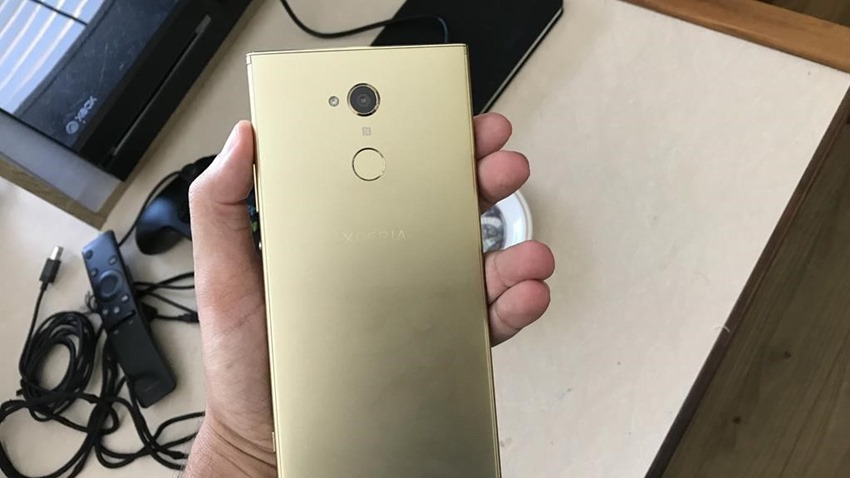 All of this was running on Android 8.0.0 and honestly, there's not much to write home about. It's fast, snappy and does its job. Sony still has a habit of loading these phones with bloatware, although that's a common complaint that can be rectified with some quick uninstalls. It's pretty much stock standard Android then. You either love it or hate it.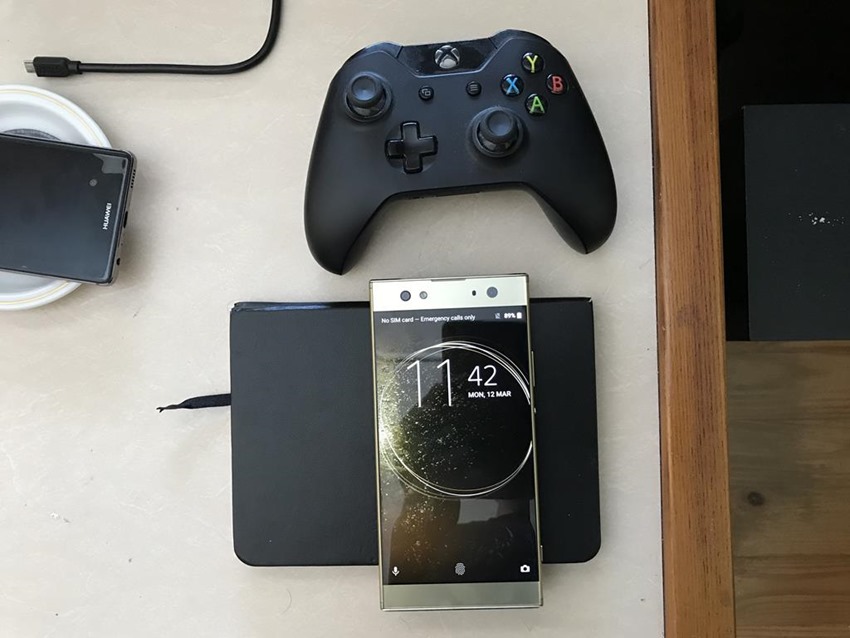 In terms of storage, you're looking at having a rough 15GB of the space out of the 32GB promised to you, as usable storage. Not exactly a train smash, as extra space can easily be inserted in with a Micro SD card slot that can handle up to 256GB of added extras. It's also a decent music device thanks to punchy speakers and a traditional 3.5mm jack, the last you'll probably see of the time-honoured input now that Sony has forsaken it for the upcoming Xperia XZ2.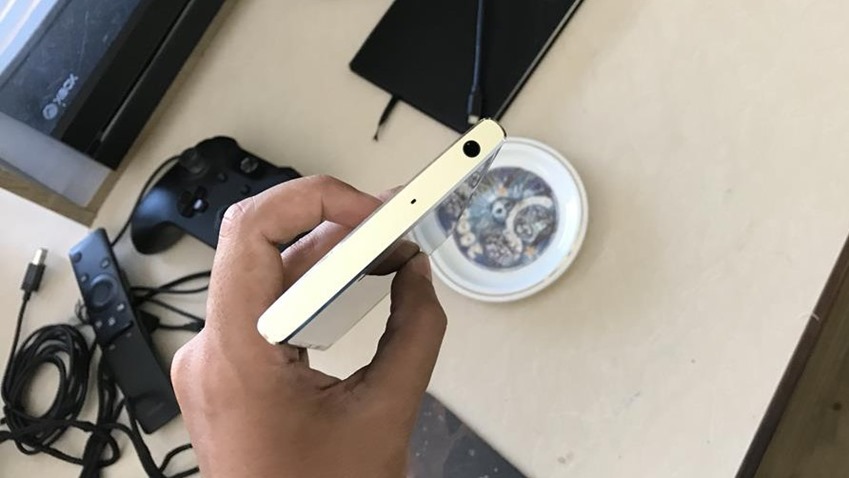 So what's the verdict then? Well…I quite like the Xperia XA2 Ultra. As a massive phablet, it does what it's supposed to do within its price range and then some. It's a mad device with some truly niche ideas jammed into it, which is exactly what Sony does best. The company isn't afraid to experiment with hardware that may or may not catch on with fans, and the XA2 Ultra feels like a perfect middle ground of this vision.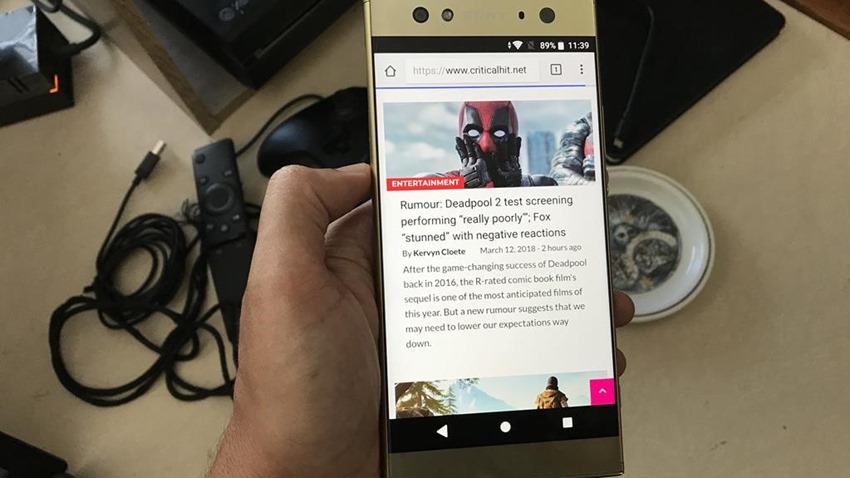 It doesn't seem as if it needs to be a device which will break the mould, but it doesn't need to be. What the XA2 Ultra is, is an affordable big screen in your hand that can connect you with the rest of the world, entertain your face and take a decent photo of it afterwards.
Last Updated: March 12, 2018
Sony Xperia XA2 Ultra

The Sony Xperia XA2 Ultra is a solid phone through and through, and in some ways more fascinating than many flagships on the market today. Reliable, sturdy and fascinating technology at a great price.