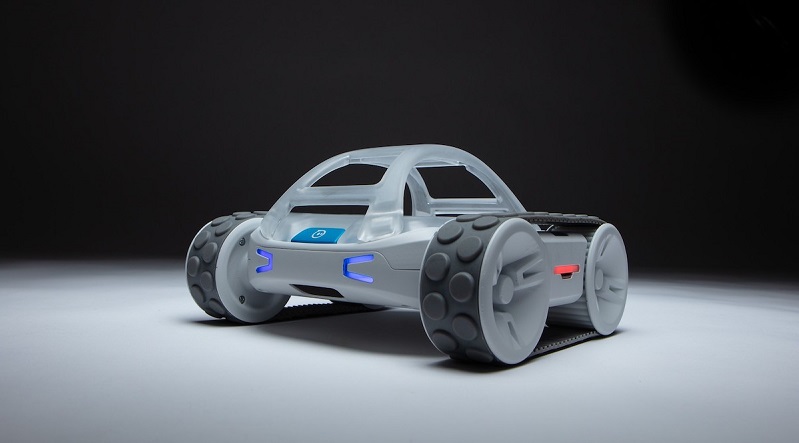 I'm a huge fan of the company Sphero. Not only are their "balls" a lot of fun to play with, but their programming interfaces and tools are easy to use and a fantastic way to introduce people into the world of coding but with enough depth to keep more experienced coders busy for hours. Which is why I am excited for any new products that they release and the potential they have to offer.
And as revealed in a new Kickstarter campaign, their next little robot, RVR, is hopefully going to be on the way soon. The new robot looks like a miniature car with a tank-like driving system to make it more versatile in travelling over different surfaces, but the real big selling point of it that unlike prior robots, this one can accept peripheral accessories through its universal expansion port, so that means devices like a Raspberry Pi, webcam, Arduino microcontrollers, external battery, or whatever else users want to connect can be used for coding projects. That just opens up the world of possibilities to what you could possibly do with the device and could make the coding challenges even more extreme and fun for people to practice with.
Other features of the RVR include a colour sensor, accelerometer, ambient light sensor, IR, magnetometer, and gyroscope. The devices will also feature 10 individually addressable LEDs which you can program with. As for its portability, the RVR comes wth a 4,000mAh battery, which unlike other Sphero devices will actually be swappable and allow for even more playtime. The batteries will still last for around 6 hours each though and can be easily charged via USB-C.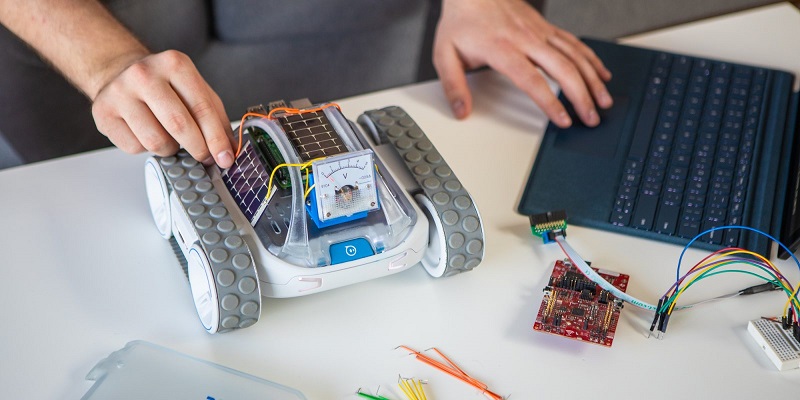 As for why the company, which is already quite sizable, is approaching Kickstarter for a new product like this, according to an interview Adam Wilson, co-founder and chief creative officer, gave to The Verge, the idea is simply to "get feedback and make sure we're building the thing that people want." An approach which they could continue for other future devices and test against the market behind deciding to go into wholesale development.
The devices is currently available through Kickstarter for $199 (R2800), with an eventual selling price of $249 (R3500) excluding import taxes. It may seem like a lot of money at first, but considering the wide range of connectivity you can now add to these devices and the educational benefits it brings, it really should be a no-brainer for most people with young kids, or even just people like me that prefer to get something a little more cerebrally challenging out of their toys.
Last Updated: February 20, 2019