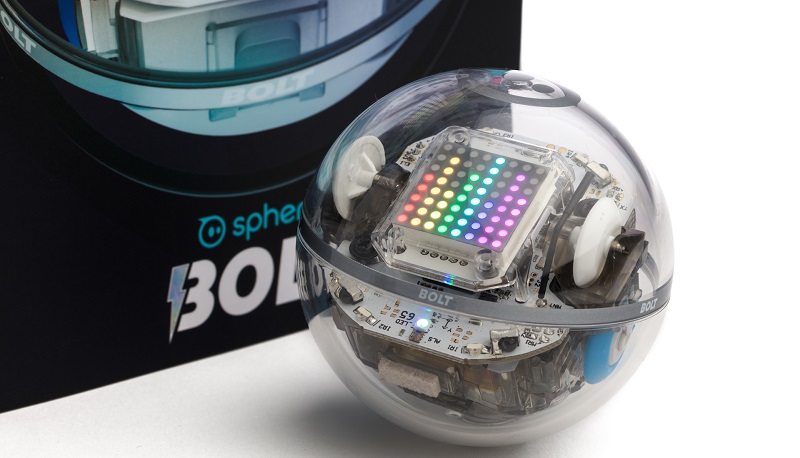 We all know the robot overlords are coming and will eventually take over. What we might not realise is that they could be coming in the shape of little robotic balls. Not that kind, you perverts. Sphero has announced a new rolling ball robot called the Sphero Bolt as their next innovation of education-based products that are designed to help kids get into the tech industry.
The ball, which connects via Bluetooth or WiFi to laptop or mobile device using the company's App, can be programmed to move in different directions and distances by the user, but also includes an 8×8 LED screen so that it can also offer up a form of communication or acknowledgement by the user if a task is completed. Or alternatively, communicate a message if needed. The device opens up quite a lot of features to the willing student though as anything from its gyroscope, accelerometer, compass and light sensor can be controlled, along with possible communication with other Bolt devices thanks to the use of four infrared sensors which can transmit messages to other devices.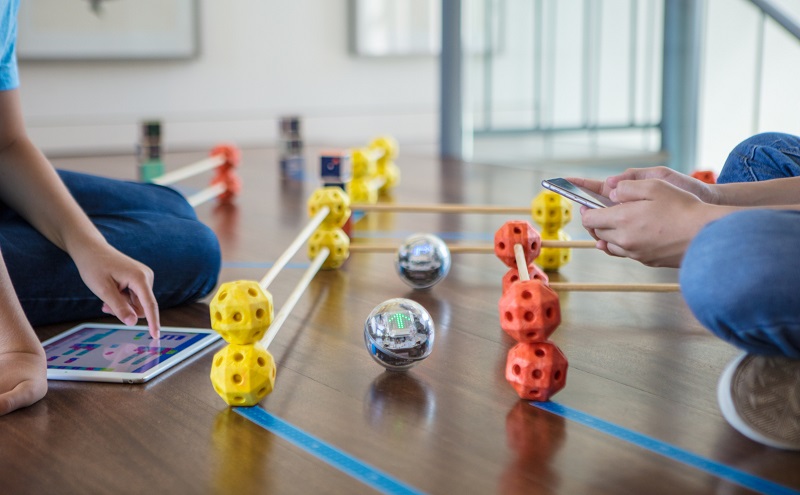 It's definitely a great concept and something which should really spark the enthusiasm and imagination of not just kids, but adults to as they teach these little balls to do a variety of things. It might be a little limited in its capabilities but is a great foundation to understanding the basics of programming and should provide kids with hours of fun while they get to learn in the process. Make that at least 2 hours of fun, because that is how long the Sphero Bolt is intended to last before needing a recharge.
The Sphero Bolt costs $150 (around) from the company's website (around R2300), which is the small price to pay to ensure your kids become the Skynet founders of the future.
Last Updated: September 11, 2018