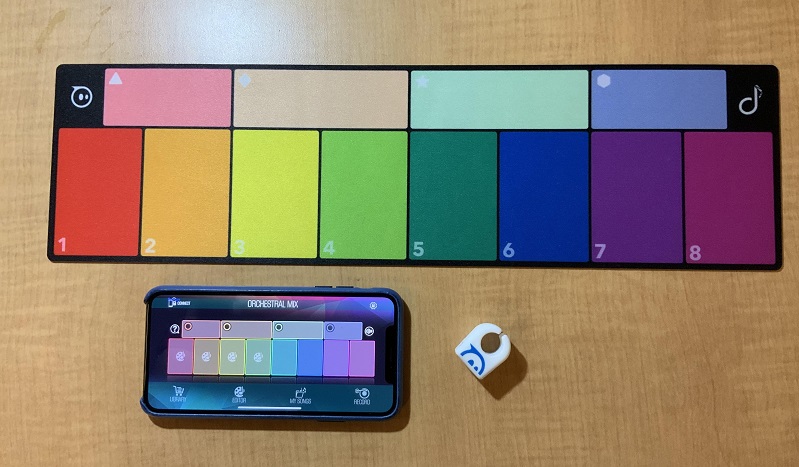 Sphero have made a name for themselves with little robotic balls that you can play with. Not that kind you perverts. The educational technology company is at it again though this time with something a little different in the form of Specdrums. Instead of focusing on creating something fun for people to learn how to program with, the approach behind Specdrum, which Sphero acquired last year, is focused on making music. Or rather allowing a person to annoy everyone around them by tapping on all objects imaginable and making music. Sounds like my kind of toy.
Specdrums technology that was showcased at CES (via The Verge) involves a ring that users can wear to tap on colours anywhere, like a wall, table or picture, and in return, they'll hear a musical note on their companion iOS or Android app. Users assign musical notes to different colours through these companion apps which translate to accompanying notes in the real world. How it deals with the thousand shades of blue and red you are likely to find though I guess will be something you will need to experiment with. The bigger idea is that wearers can use their hands to make music in the world around them. Giving air drumming a whole new meaning and making almost any surface a musical instrument.
Outside of real world objects though users can play on the Play Pad that ships with each unit. The Play Pad looks like a keyboard, but it has colours instead of keys. Each ring is Bluetooth-enabled and can connect to any music software that accepts Bluetooth MIDI, meaning that you can integrate your musical output into other musical content as well.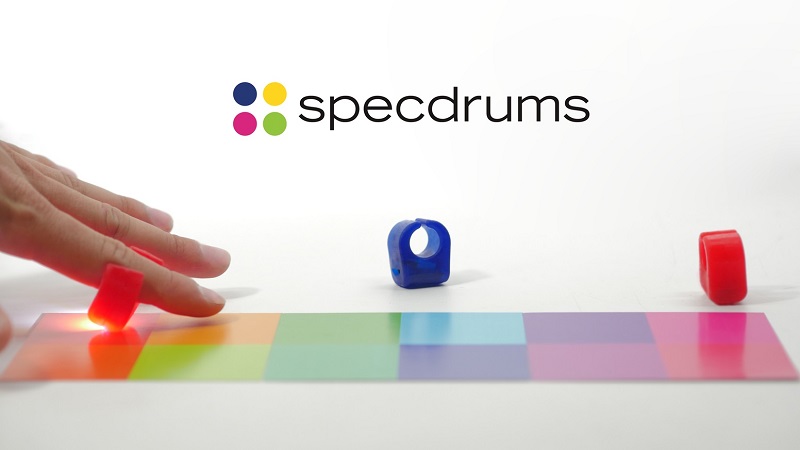 The rings (because you will want to drum with both our hands) include a light sensor for picking up on colours and an accelerometer to determine when a user is tapping something. There are also LEDs inside the ring that light up. It pairs over Bluetooth and charges over Micro USB. The rings are expected to have a battery life of over 2 hours which is long enough for a decent workout should you really want to tap on everything you see.
As someone who regularly taps their feet and hands while listening to music at work, I love the idea of this, though I think it's also something that you could quickly get bored with.   Still, this is a clever way to introduce young ones (or adults for that matter) to the joys of music and with the rings coming in at the price of $64.99 (R910) for one ring or $99.99 (R1400) for two – it's a lot cheaper than an actual keyboard or drum set. Sphero continues to be a company looking to innovate with new technologies that make learning more fun and the more I see form them, the more I wish I could be a young kid learning things all over again.
Last Updated: January 7, 2019