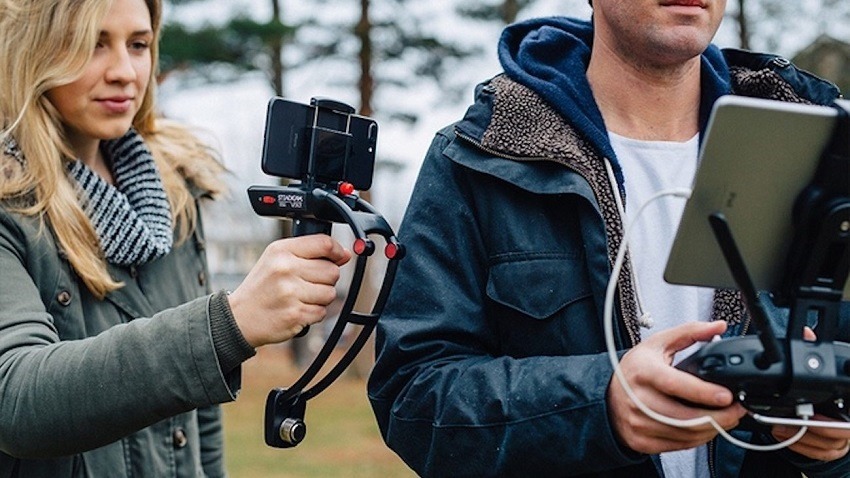 As smartphones get closer and closer to making a compelling argument to turf your DSLR for simple video needs, the requirement for professional accessories to keep the quality bar high has been increasing. In that space, DJI is an established name, with its Osmo series of handheld mounts, stabilisers and external cameras giving users a range of options for mobile recording needs. Steadicam is more of a name in big budget Hollywood, but their latest product looks at you, the people.
Being developed by Steadicam's parent company Tiffen and now up on Kickstarter, the Steadicam Volt is a two in one solution that aims to improve on the exclusively motorised solutions that DJI has come up with in the past. The Osmo takes some time to catch up with the movements of the user, which can mean that you miss on some faster, in the moment shots.
The Volt improves on that by combining motors with a physical counterweight to keep the rig steady, level and fast all at once. Steadicam is also touting the ability to have inertia included in your shots, since the camera doesn't need to slowly realign to where your hand is not pointing it. That gives it an edge for mobile filmmakers in this space, as it hands them a little more flexibility when determining how videos are captured.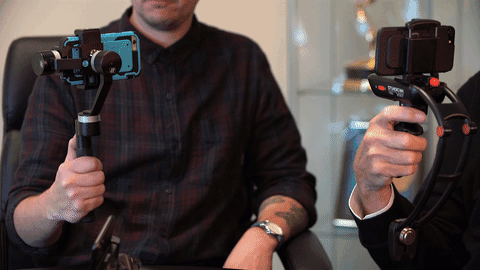 Should the battery die, the Steadicam is still able to make use of only the counterweights to keep your shots stable for the most part, just like Stadicam's previous Smoothee rig. The entire setup is a little bigger than the solutions DJI has with Osmo, but there's not debating that there's a definite advantage to the combined systems. That, and the Volt is considerably cheaper too – with early bird purchases through the already funded Kickstarter coming in at $149 as opposed to the Osmo's starting price of $299.
And given that Tiffen and Steadicam are established companies, there's slightly less risk in investing in one of their Kickstarter campaigns. Although the same could be said for Pebble – and that ship sank pretty fast last year.
Last Updated: January 12, 2017