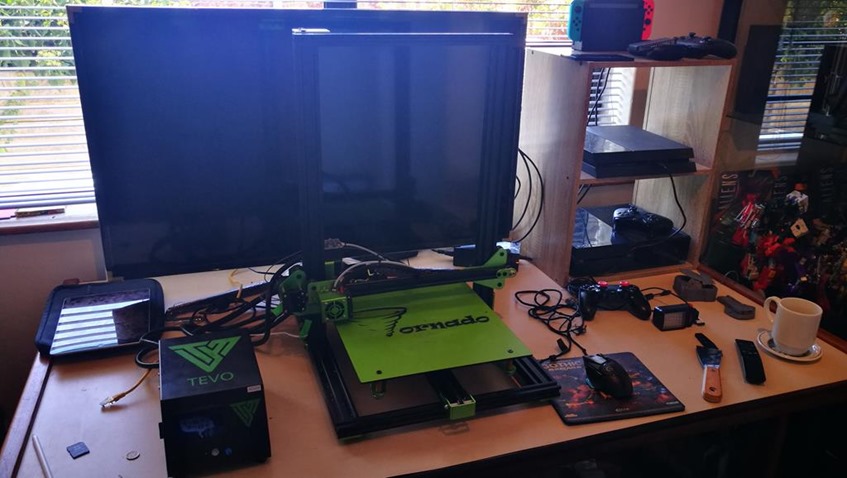 It used to be that if you wanted to create something, you'd have to do it with your hands. You'd have to rip, rend and fabricate items with your own two bare hands and what was left of your fingers after a previous attempt had resulted in a near-fatal botch. These days, life is considerably easier.  3D Printers used to be a technology that was reserved for the richest of the rich and movies needing a MacGuffin.
It was magic, an incredible and portable amount of sorcery that grew in leaps and bounds over the years to come. 3D printers aren't just a pipe dream anymore, they're affordable and accessible. Thanks to Gearbest, we got our hands on one of these devices: The TEVO Tornado. TEVO's approach to 3D printing is simple enough: Create a machine that isn't just easy to set up in your office or garage, but also intuitive enough to use.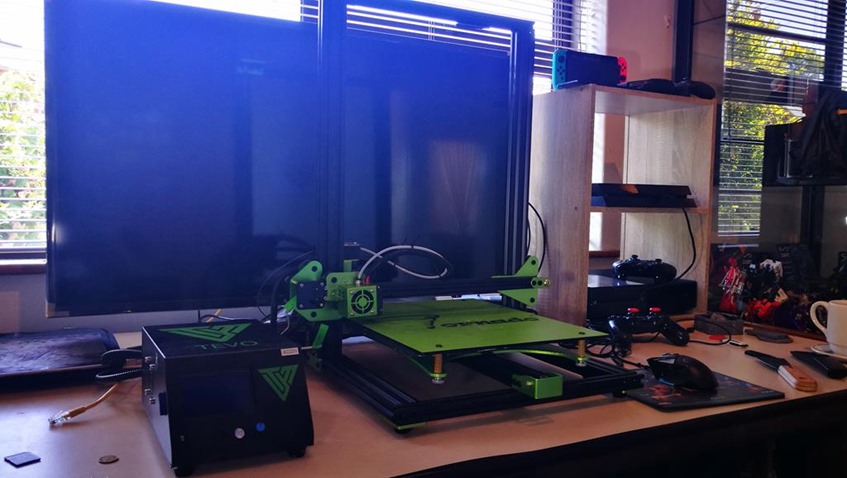 Hell, it's that easy that even a complete idiot could get cracking within a few minutes. Wait a minute…I'm a complete idiot. I got heckin' bamboozled by a motorcycle helmet yesterday and I'm typing this sentence out while I print a scale replica of my favourite gun from Destiny. Here's how it works: The TEVO Tornado arrives in a big box of secure insulation.
Inside, you've got the printer, its power supply, steppers and the overall frame needed to assemble it. If you're familiar enough with setting up these devices, it's easy peasy. There is an assumption within the manual that any user knows how to turn an Alan Key for the hefty and sturdy solid aluminium frame, but the entire kit is labelled well and screwing various parts into place is an utter doddle.
Within twenty minutes, you should be ready to go.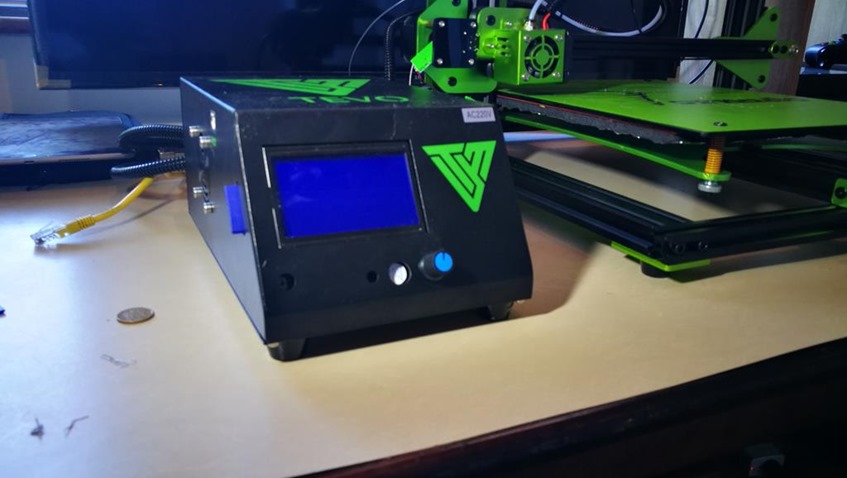 So you're all set up, you've got the space on your desk and everything is level. What exactly have you got in front of you then? Easy answer: A 3D printer that is ready to print big. If there's one aspect of this hobby that you have to prepare for, it's that most 3D printers happen to have a tiny build plate. For the uninitiated, that's the surface area that the extruder pipes hot plastic onto in a shape that will eventually become a solid replica of whatever it is that you wish it to be.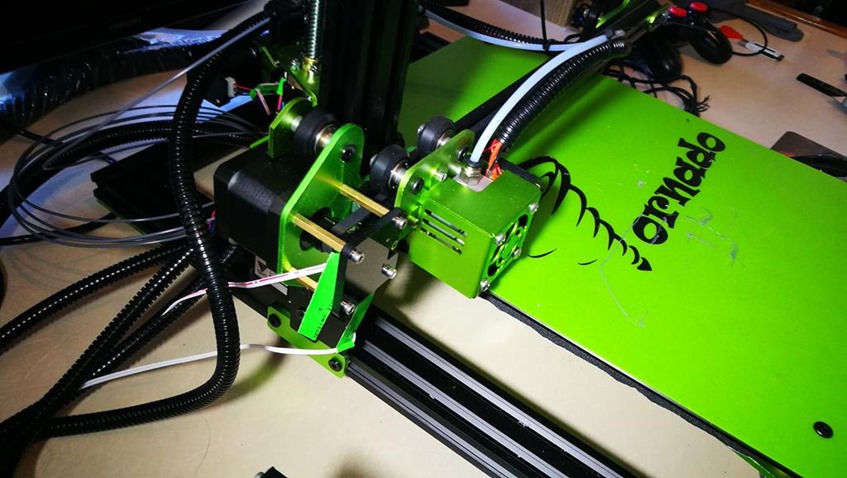 The TEVO Tornado doesn't suffer from that problem. With a build plate that measures 300 X 300 X 400 mm, there's a lot of real estate there for your needs. With 45cm of vertical space for the extruder to climb, the TEVO Tornado is also fully capable of printing items both wide and tall. Here's a quick breakdown of its stats:
Min. Layer resolution: 50 microns
Max. Printing Speed: 150 mm/s
Build size: 300 X 300 X 400 mm
Extruder: Full Metal E3D Titan (Bowden)
Material type: PLA, ABS, PETG, Wood, PVA and Flexible Filaments
Nozzle size: 1.75mm
Positioning accuracy: Z 0.004mm, XY 0.012mm
Printing Color: Single color
Nozzle diameter: 0.4mm (customized 0.3mm/0.2mm)
Max. extruder temperature: 260°C
Heating plate temperature: 60-110°C
Best ambient temperature: ≥25°C
Power requirements: 220V, 250W, 50Hz, 0.89A
Connection: TF card or USB
File print format: STL, G-Code
Compatibility: Windows, Linux, Mac
CE, FCC specifications: CE, FC, ROHS
Device weight: 14kg
Equipment size: 560X 600X620mm
Here's where I'm going to level with you: Those numbers above? I'm still learning exactly what they all mean in the grand scheme of things. I've not only spent a week with the TEVO Tornado, I've spent my first week with a 3D printer, period. I'm a novice, I'm a beginner to this hobby. And yet, I'm utterly excited at the potential of what I have in front of me.
I won't lie to you, my inexperience has resulted in quite a few bungled prints. Through no fault of the machine itself, I've spent the last week learning how to preheat the bed, how to clean the nozzle and how to slice the 3D file itself in Ultimaker software. With each print, I felt, like I've gotten a little bit better. I've started to adjust my infill. I've realised that going with a lower layer height may mean a slower print, but it's worth the wait.
Pictured: Initial prints were a mix of sloppiness on my part: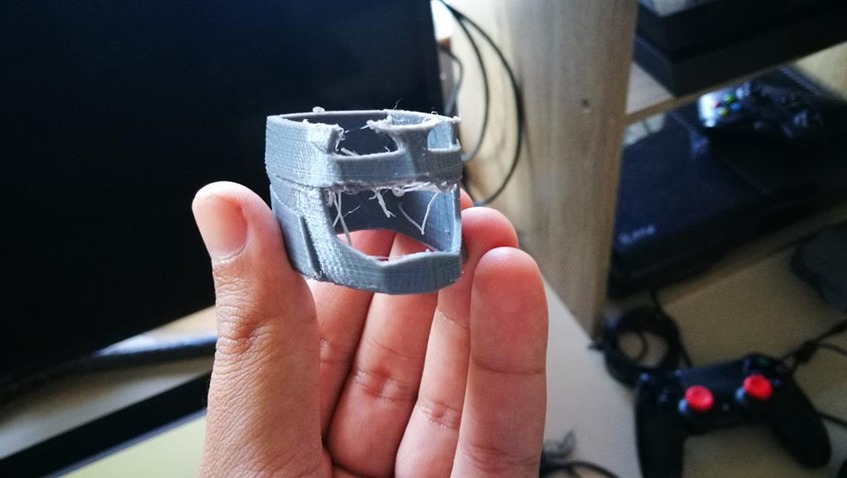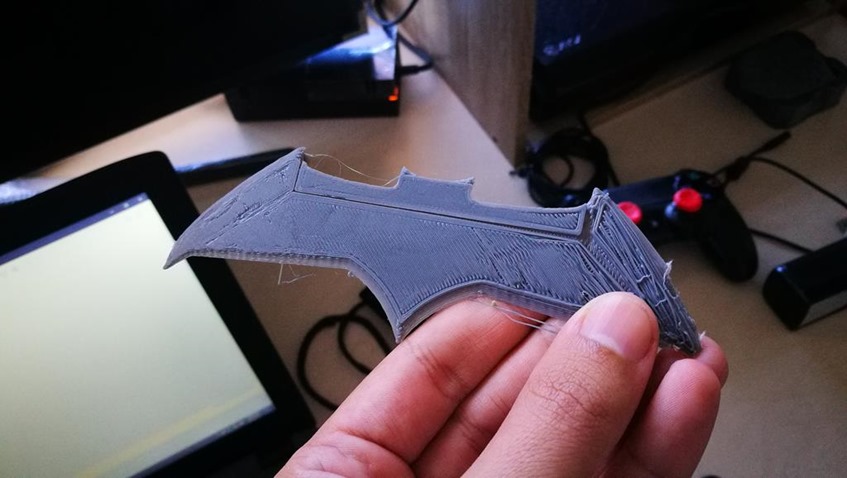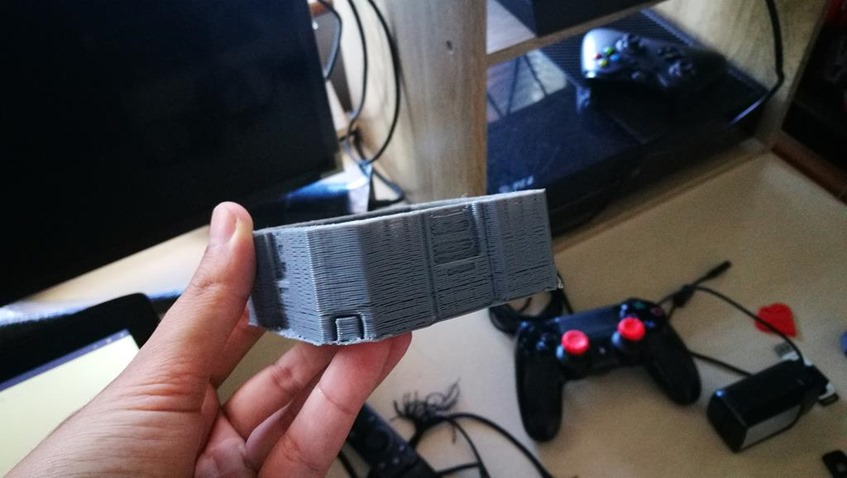 What's really terrific about the TEVO Tornado, isn't just its ease of use or its large build plate. It's the extruder. With a Titan Extruder installed, the TEVO Tornado ships with a heavyweight piece of hardware that can handle almost any material you feed it. Whether it be the PLA I'm currently using, ABS, PETG or TPU, the variety of plastics that you can feed into the machine is wide and exotic to say the least.
Pictured: But they got better!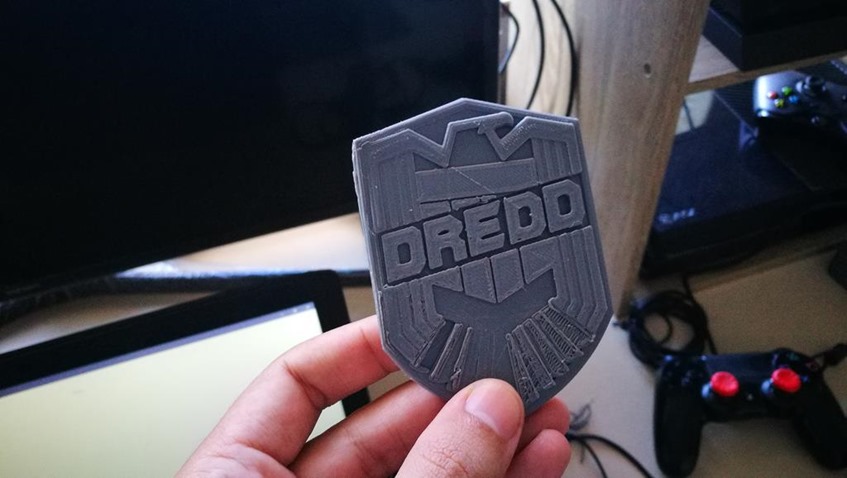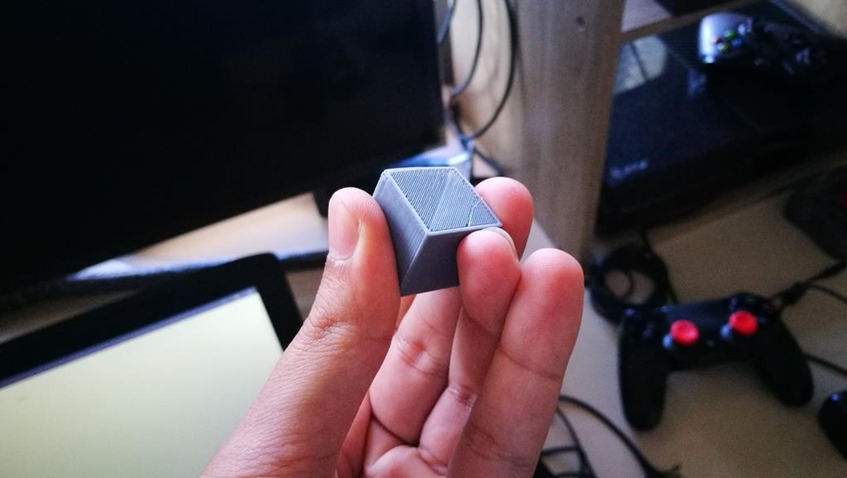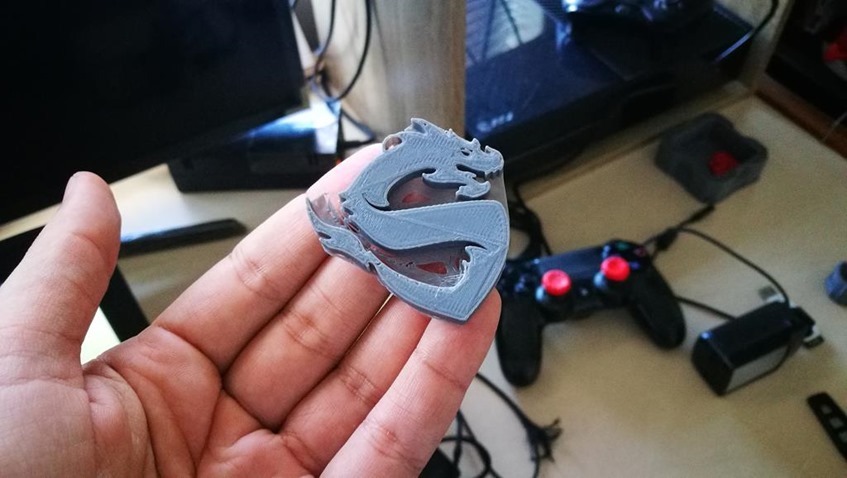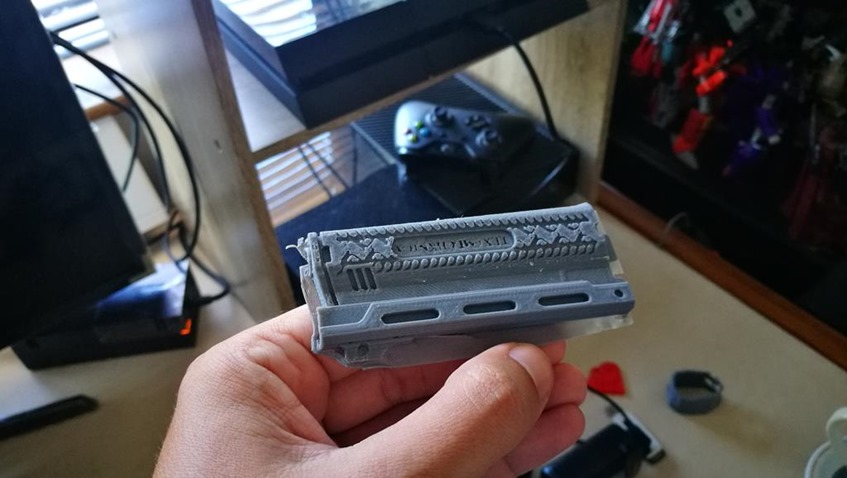 Coupled with the 110 Volt bed that heats up within mere minutes, and setting up for a print is easy enough. So what's the catch? Well, there are some minor niggles here. The wiring on the AC bed could do with a lengthier cable, the build plate has a tendency to create what the FaceBook TEVO Tornado community informed me was "salmon skin" textures on prints and the machine is loud enough to wake the dead.
There's no spool included either, but the included 8GB SD card does at least include a file for one that you can print out. I'd also recommend double-checking the nuts and bolts, as the steppers on my review unit needed to be moved a scootch upwards to prevent the Extruder from burning the motor out when it reached its limits.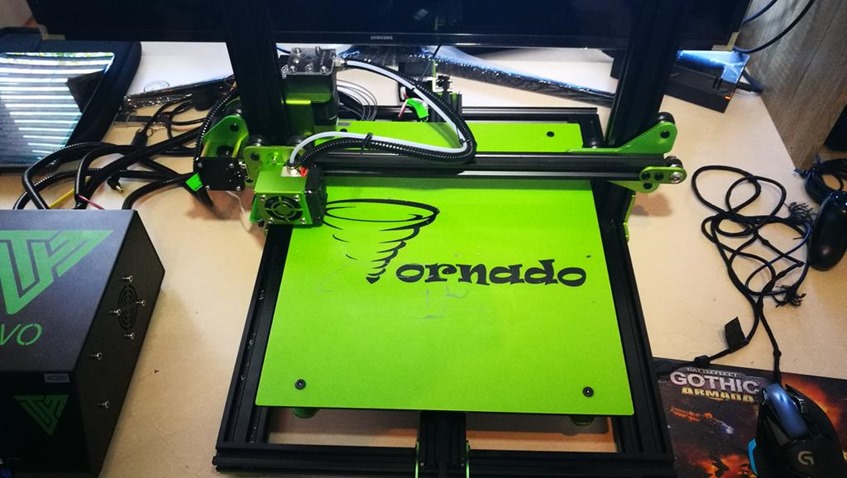 I'd also highly recommend joining the TEVO Tornado FaceBook and Google Plus groups. The included manual will get you set up, but fine-tuning and mastering this device will require some help from the thousands of friendly faces on that forum. All that being said, it has been a great week to begin learning how to use new technology. My ambitions are bigger, the projects I want to tackle are scaling up in size and I see so much use for this device.
I want to use it to print props for my cosplay. I want to throw some files onto the SD card that allow me to print sixth-scale accessories. I just want to use it, full stop. At its best, the TEVO Tornado isn't just a plug 'n play around machine that can be set up within minutes and start cranking out projects all night long.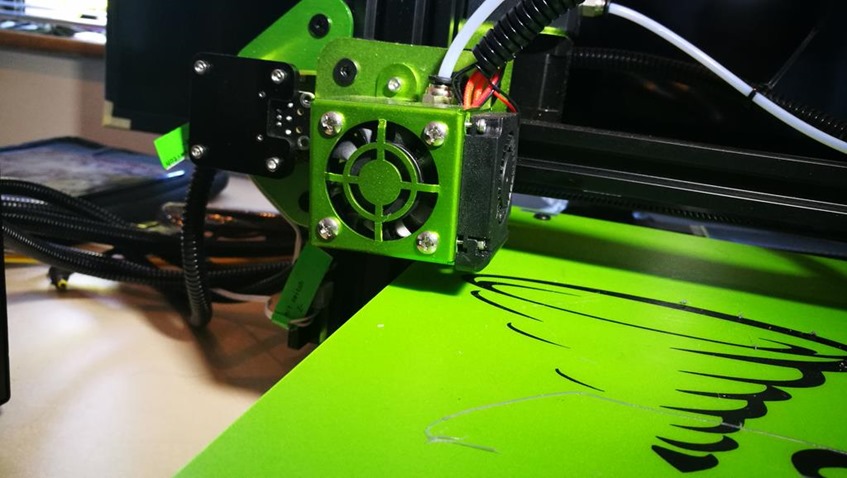 It's also a device geared at 3D printing fans new and old, with a stupendously affordable price tag attached to it: A staggering R4500 if you grab it through Gearbest. Considering how other models will run you anywhere from R5000 to R7000 locally for a device that ships with a much smaller build-plate and less variable extruder, and that's a helluva bargain to factor in.
Last Updated: February 27, 2018
Tevo Tornado 3D Printer

It may require some expert tweaking on the end of the user to really push it towards the bleeding edge of what a 3D printer is capable of, but the TEVO Tornado is more than capable of delivering a massive bang for a modest buck. I feel like the fresh prints of Bel-Air.