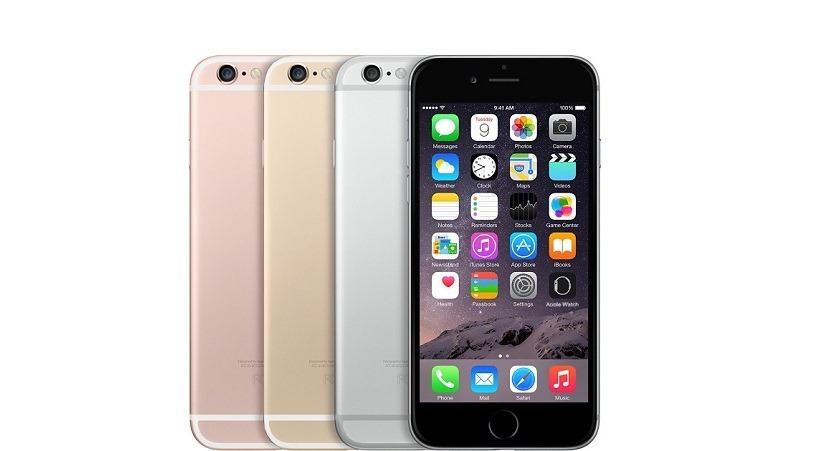 As is custom now, Apple showcased the next few months of their future with the now annual September showcase event last night. The event has actually rather full of new hardware, with the iPad Pro and brand new Apple TV all making their way onto stage before even a whisper of a new iPhone. Of course, everyone knew it was coming – in the same way that everyone at least expected Apple to next exactly push many boundaries with the device itself.
The IPhone S line has never been about that, and it hasn't changed with the iPhone 6S. Although, there are some notable differences.
Firstly is 3D Touch. A fancy marketing way of not having to repeat the term Force Touch again, Apple is bringing the previously Apple Watch exclusive technology to the iPhone 6S. What that allows the phone to do is differentiate between light or hard presses, unlocking some interesting app functionality. Apps can now be pressed and interacted with without the need to actually open them. For example, a harder press on the Facebook app brings up a drop down menu that allows you to update your status right there and then, while the same on Maps can quickly drop a pin at a favourite location with half the fuss.
It's all about faster user access, although trying to wrap your head around a new dimension of interacting with your phone might not be as intuitive as the demos made it out to be (Apple Watch users said the same after a few days with their devices even). Both the iPhone 6S and 6S Plus are also powered by beefier internals, with a new A 9 chip increasing CPU and GPU potential while keeping power consumption lower than the A8 chip in the iPhone 6. Apple seems to think it's a quantum leap over their past efforts, which is a curious inclusion for a simple S model then.
All of this comes encased in a new Aluminium 7000 frame which is three times as tough as the laughably malleable aluminium on the iPhone 6. The screen itself is also more durable, with the scratch resistant Sapphire being replaced with ION-X – the toughest screen on the market right now according to Apple. This makes the 6S heavier and a tiny bit thicker than its sibling, but standard iPhone 6 cases should still work just fine.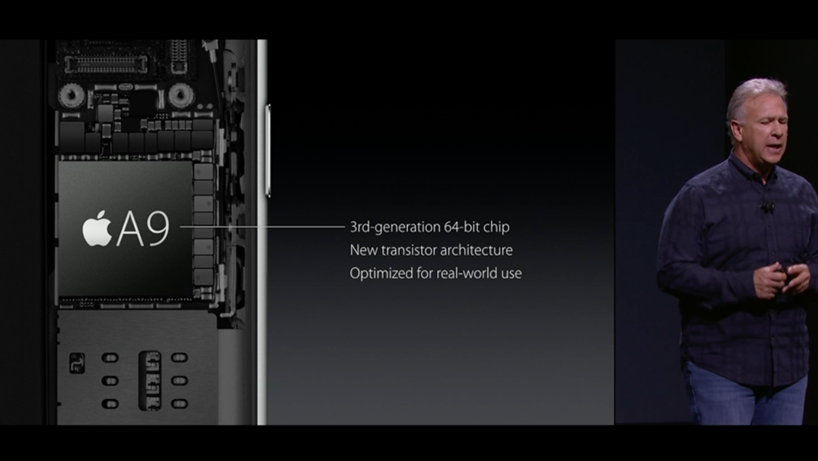 The biggest update comes in the form of the camera though, which can now shoot in 4K (good luck with that on the 16GB model). The camera has been bumped up to 12MP, with Apple touting some Deep Trench Isolation that enables the iPhone to eliminate most of the noise in all of your shots. In terms of software, Apple also debuted Live Pictures – which essentially turns your stills into short running Vines for deeper interactivity. Facebook has already stated that a Live Photo version of their app will be out with iOS 9, which might eliminate still images entirely.
As for storage and colour, it's all pretty much standard here. The iPhone 6S and 6S Plus will both come in Space Grey, White and Gold, as well as a brand new Rose Gold colour scheme (it's like metallic pink). Each device will also offer 16GB, 64GB or 128GB of storage dependant on how deep your pockets are, and it's quickly looking like 16GB just can't cut it anymore (give us a 32GB please Apple). The iPhone 6S is out in select market on September 25th, and we'll probably get it locally in the next few months.
Last Updated: September 10, 2015