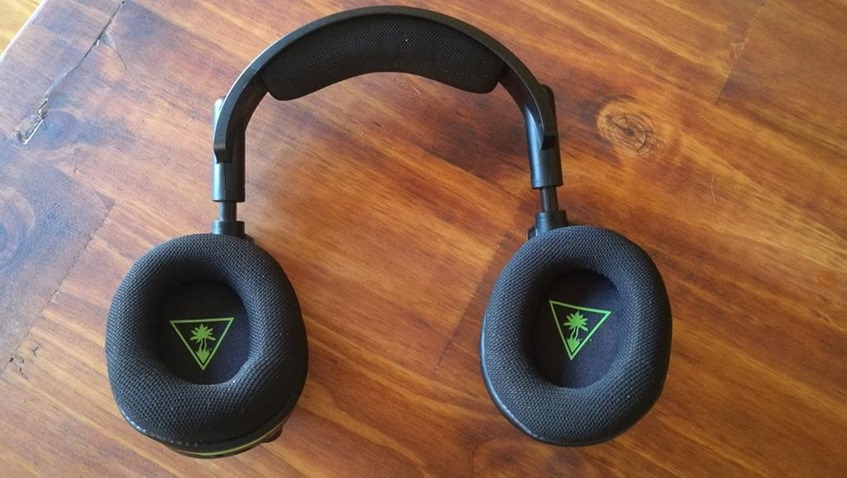 I don't know about you, but I hate wires. I really really do and years from now when I'm on my death-bed suffering from a fatal case of having my arms ripped off by a gigantic mutated fly "just to see what happens", my dying words will most likely focus on my lifelong hatred of cables. It's something that has crept into every crevice of my life. If I stick my earphones into my pocket, they magically transform into a Tangela Pokémon, while my desk is currently a rats nest of Ethernet and USB cables that are just waiting to choke me.
One aspect of my life that isn't filled with my pet hatred? My video game setup. Beyond the obligatory HDMI and power cables, gaming has managed to evolve into a wireless form of entertainment. I can grab a controller, jump into my bed and not have to worry about that icey-cold cable snaking its way across my leg. So too have the headsets that we use to create a more immersive feeling.
The catch though, is that a truly decent wireless headset with minimal lag is usually pricey. Especially if you want it to include any of the bells and whistles of surround sound for good measure. Turtle Beach's Stealth 600 headset is aiming for a middle-ground, one that balances the chance to own a headset that is both affordable and provides an audio experience which isn't reflective of its budget price.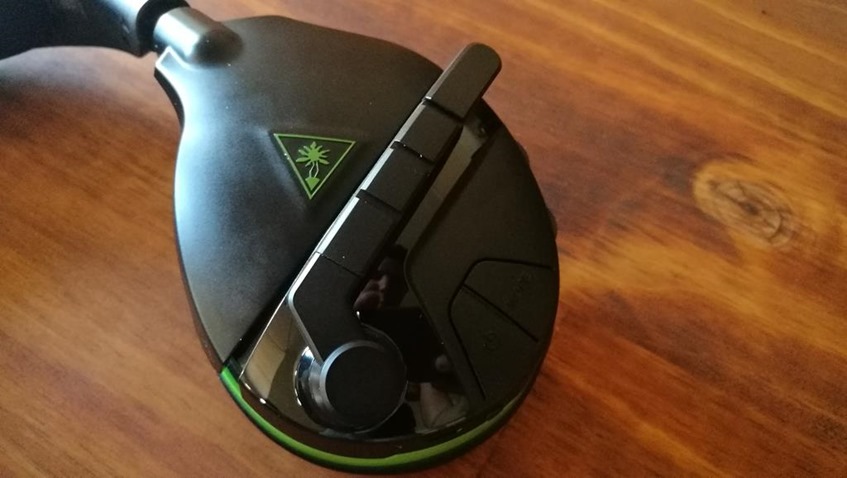 Quality audio on the (relatively) cheap. Can the Stealth 600 provide it? Hells yeah it can.
On the surface, the Stealth 600 is atypical of the Turtle Beach design. It has a rounder shape, minimal edges and depending on your platform of choice, either a green or blue line to break up the predominantly matte black finish. The ear cups are also more angled, which admittedly, is a first for me. I'm used to the straight 90-degree angle of headsets, but this change in orientation was a comfortable alternative.
Also, the dog seems to approve of it: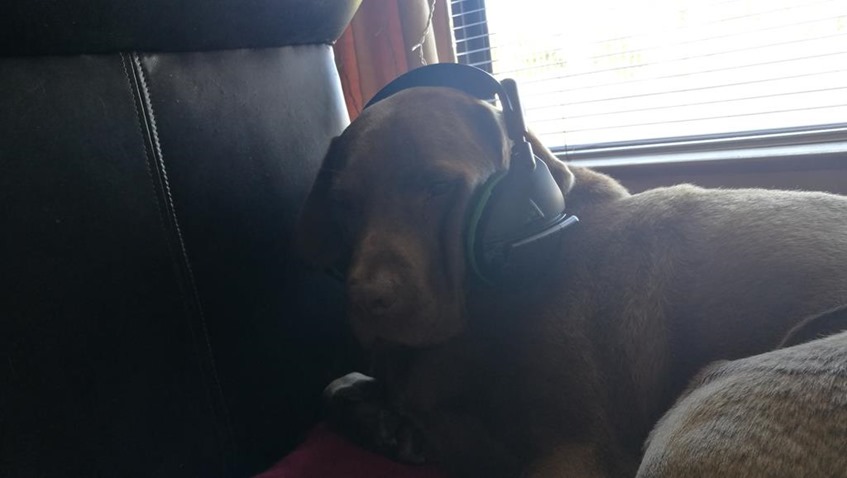 Besides the mostly lightweight plastic housing, there's also a spongey piece of scalp-cushioning material underneath the headset arc, giving your nogging some relief from a maraton gaming session. It also doubles as a comfy neck pillow when you flatten the ear-cups and let it rest on your collar-bone. Hell, I've written this entire review with the headset around my neck and barely noticed it.
Rounding off the design of the Stealth 600 is an angular fold-out microphone for team-speak sessions. It kind of looks like Robocop's waste ejection system when unfolded, and rests on a nice and firm swivel that won't randomly swing out during more heated moments of Cuphead. There're also two volume control wheels underneath the left cup, as well as a power switch and a mode selection button.
That does make the left side a tad bit heavier than the right, although it's not really noticeable. The summary here, is that the headset is comfortable enough. The actual ear cups use a mesh material with which to encapsulate your ears, a material which can be divisive. The ring of spongey mesh is solid stuff, able to easily isolate your ears from the outside world when there's audio piping through it. Tastes may vary, although I do wish I could break this material in quicker as it can be stiff at times.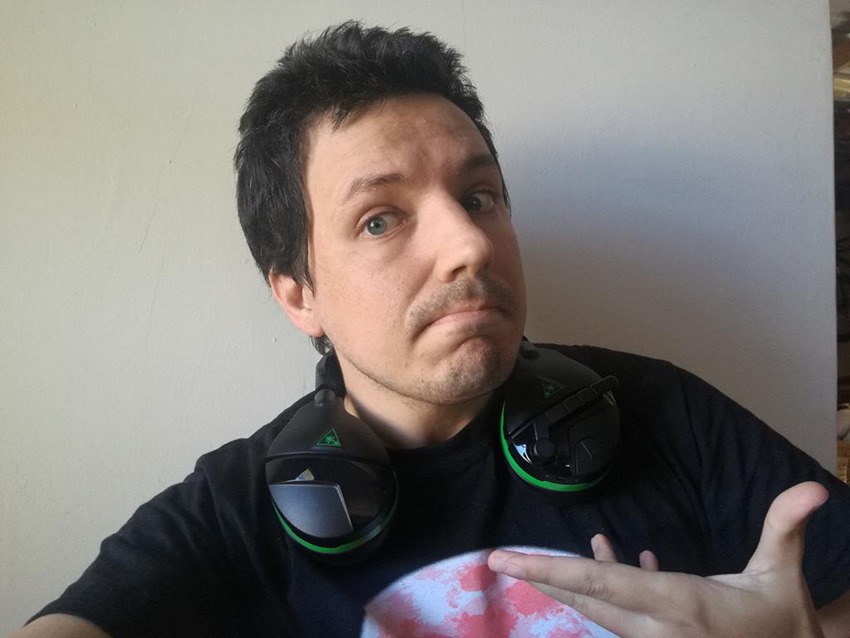 So how does it sound then? With the Xbox One version that I was sent to test, came a headset that couldn't claim to offer the built-in Dolby 7.1 Surround Sound hardware or software. What it could boast about, was a reliance on Windows Sonic Surround Sound with which to deliver its immersive escape from reality.
It works.
I used a variety of games and Blu-Ray movies to get a feel for the Stealth 600. I could hear the Batmobile crunch over thugs in Batman: Arkham Knight, I could listen to the sound of a rusty steel pipe cut its way through a Nazi jugular vein in Wolfenstein: The Old Blood or I could marvel at how crisp alien weapons could sound in Halo 5: Guardians. On PC, thanks to a friend loaning me a wireless dongle, I could even shudder in fear when I heard the most horrifying sounds imaginable: Someone's footsteps in a house I was squatting in during a round of PUBG.
There's some great, fantastic audio with the Stealth 600. With the 50mm speakers though, there is a preference towards dropping the bass with sound effects that enjoy thumping your eardrums with low booms. This can be rectified by choosing one of several modes to cycle through that lessens the effect, although I wish I knew which mode I had on when I did so. It's a pet peeve, but a minor one.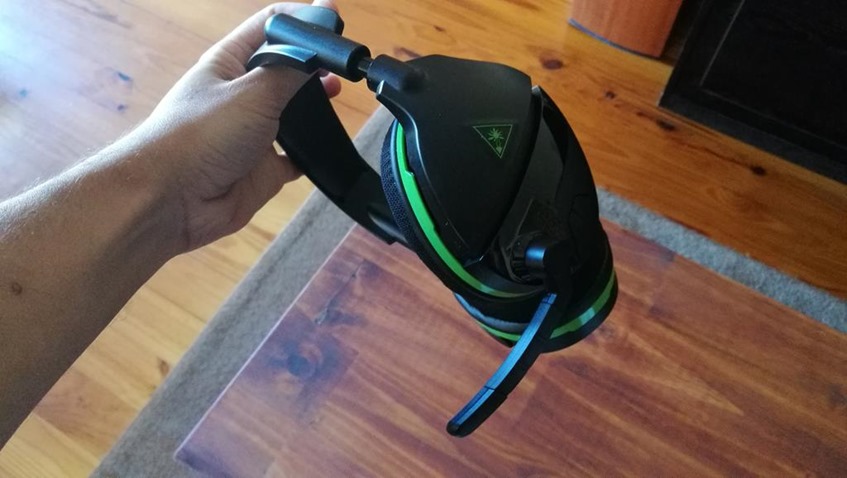 Where I was pleased with the sound quality, was with the minor details. Popping on a few films and rock concert Blu-Rays, I loved hearing small details. Who would have thought that Chris Parnell was a damn fine singer in Walk Hard: The Dewey Cox Story? Or the delight of listening to that extra inflection of menace in Karl Urban's voice before he unleashed hell in Dredd 3D.
I did also try some Dolby Atmos, but the results there were more mixed, sometimes resulting in a screech from the headset that made me jump out of my seat. When it worked, it worked beautifully. Even without the added clarity though, the Stealth 600 headset still sung beautifully. As for the microphone? It managed to produce some decent audio from the SOOTHING SOUND OF MY VOICE, much to the regret of the friends who I'd started a chat with.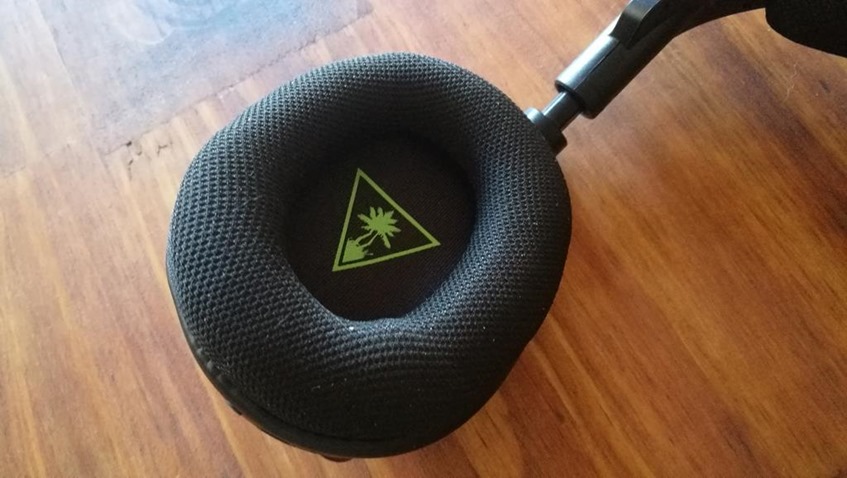 I think one of the other big questions that a person should have with a wireless headset, is its range. How far can you sit away from your console and still get all that audio piped into your ears? A pretty decent length I discovered. I usually play right at my desk while my UHD TV sears quick-time events into my retinas -but I could also get up, jump into bed and enjoy a session.
Hell, I even went to the toilet next to my room for a quick slash while I had the YouTube app running and I was listening to John Oliver rant about haunted dolls. The Stealth 600 signal managed to penetrate a brick wall, without any drop-off. I'd say that you can stand a good several meters away from your Xbox One, before the signal does cut out. Point is, whether you're at a desk or on a couch, you're good to go.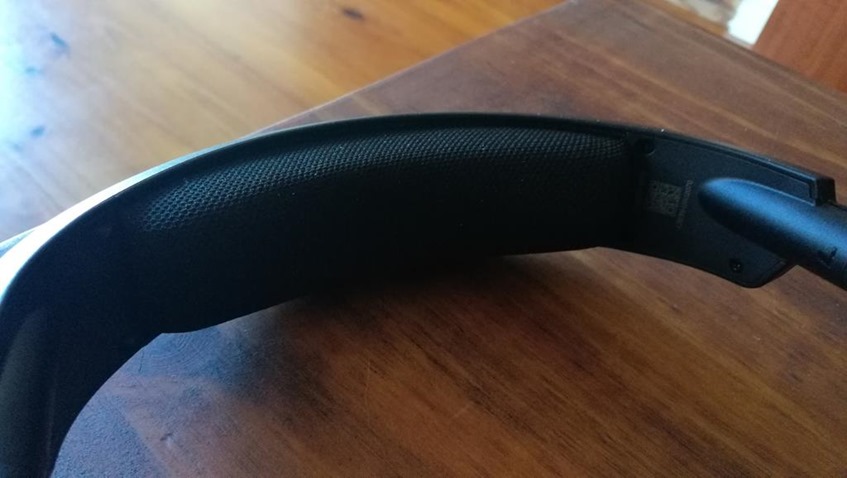 All this, and a battery that had the life-span of background radiation at Chernobyl.
Turtle Beach say that you'll get an easy 15 hours out of a full charge, and while I wasn't prepared to sit for that long a time, I easily got through 2-3 hour sessions with the headset. I'd leave it overnight, come back and resume where I'd left off. If you're planning on a few marathon sessions, then the Stealth 600 should have plenty of battery stamina for the task at hand.
Here's the thing. There's a lot of praise above, but there has to be a catch. There has to be something to gripe about, right? If I do have one complaint, it's that I think the mesh design of the ear cups can result in some heat being generated around my auricles. It's not enough heat to cause sweating, but it is there nonetheless. Which is going to be just fine for winter, perhaps less so for summer.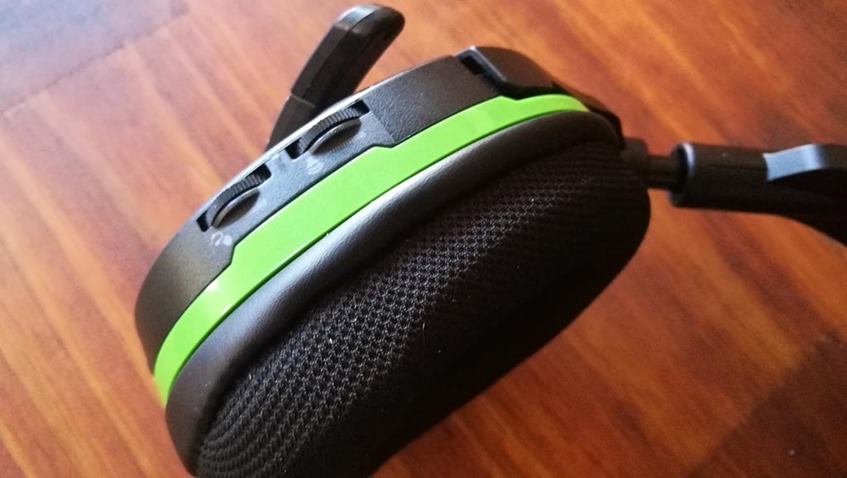 It's a weird gripe, and I do truly believe that tastes may vary. Beyond that though? I dig this headset. I had the pleasure of spending dozens of hours recently with a Turtle Beach Elite Pro headset, which costs at least double that of the Stealth 600. It's nice to have that comparison because the Stealth 600 doesn't feel like a budget headset.
There's plenty of bang for your buck here, as Turtle Beach has managed to produce something that feels and sounds like a winner that you should be paying more for. With a price tag of R1799 when it launches at rAge this weekend, that puts the Stealth 600 in the same playing field as many other name-brand headsets. That's a lot of competition, but few of them offer the same level of wireless surround sound that the Stealth 600 has on offer for a similar price point. I'm going to be sad when I have to hand these back.
Last Updated: October 5, 2017
Turtle Beach Stealth 600

A solid and immersive headset, the Turtle Beach Stealth 600 delivers premium audio at a competitive price-point. Durable and having cut the right corners in its design, the Stealth 600 headset is high-end bass droppin' on a mid-sized budget.

Turtle Beach Stealth 600 was reviewed on Xbox One