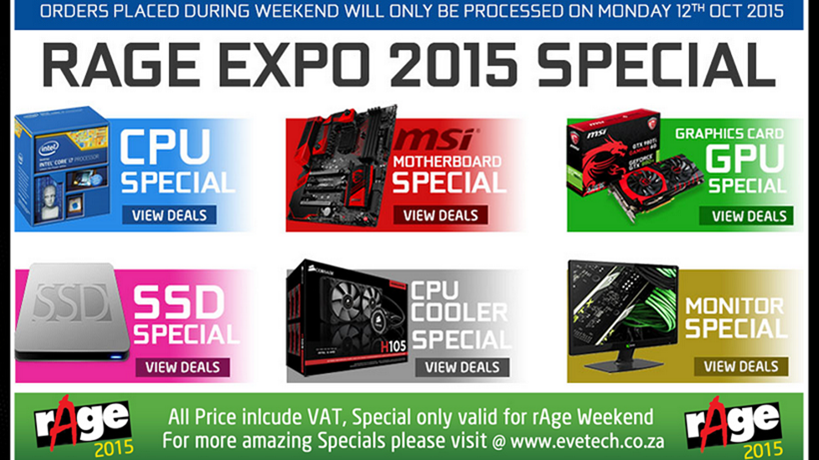 So it's finally that time of the year. The time where the Dome becomes flooded with gamers from all over the country, all under one roof to celebrate the things we love most in this world. rAge has officially kicked off, and it's just the start of a weekend full of playing video games, watching trailers and generally buying a lot of stuff along the way. Stuff like some fancy new PC components, thanks to the folks at Evetech.
Evetech have so graciously given us some incredible hardware over these few months so that we could continue bringing you hardware reviews, but this weekend you'll be able to grab some of their latest stock at their best prices possible. There's everything here to upgrade your existing desktop PC, or even begin building one from scratch. There's too much to list all at once, but here are some of the better deals you might want to keep your eyes on.
These are just a few of the deals Evetech is running for this weekend only, with the rest of the range available right here. You can give them a visit at the expo itself, or place orders online throughout the weekend to secure your hardware. Note that any orders placed from today will only be processed on Monday.
They're not the deepest of deals, but it's still a great source (and a good reason) to start with that upgrade you've probably been planning months for. With the introduction of Skylake processors and both Nvidia and AMD bringing their best to the GPU table, there's no better time to take the dive.
Last Updated: October 9, 2015