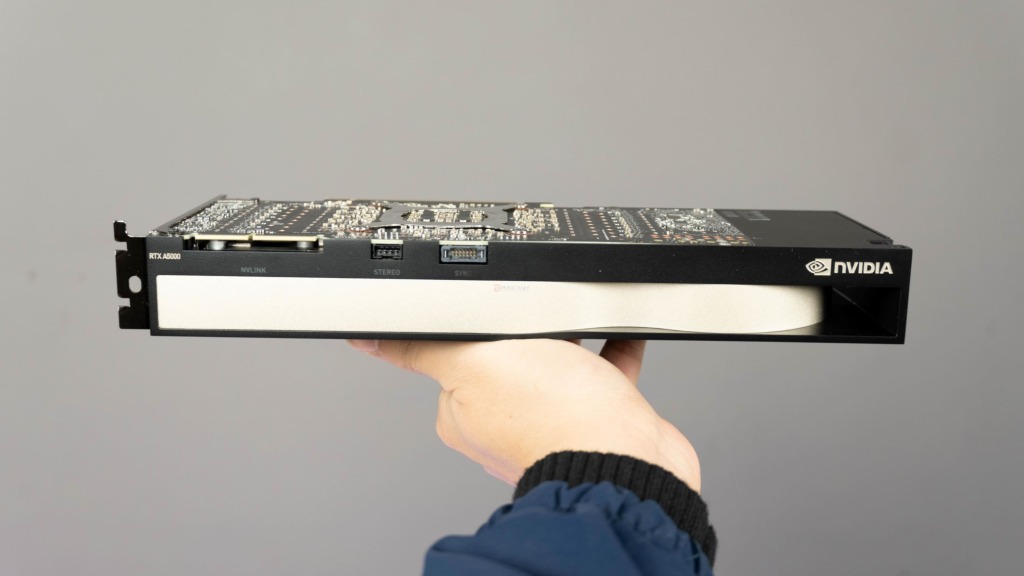 When it comes to choosing the right graphics card for your workstation or PC, it's crucial to make an informed decision based on your specific needs. As a content creator and avid gamer, I recently found myself in a dilemma: should I go for the NVIDIA VGA A5000 or A5500? This is why I thought about doing a VGA A5000 vs A5500 comparison. Both cards are part of NVIDIA's professional Ampere lineup and offer excellent performance, but they cater to slightly different markets and budgets. In this article, I'll share my experiences and insights into comparing these two powerful GPUs.
Technical Specifications – VGA A5000 vs A5500
To start our comparison, let's take a closer look at the technical specifications of both cards:
NVIDIA VGA A5000
Architecture: Ampere
CUDA Cores: 8192
Memory: 24GB GDDR6
Memory Interface: 384-bit
Memory Speed: 14 Gbps
TDP: 230W
RT Cores: 64
Tensor Cores: 256
Base Clock: 1410 MHz
Boost Clock: 1935 MHz
L2 Cache Size: 6MB
Price: Approximately $2,000
NVIDIA VGA A5500
Architecture: Ampere
CUDA Cores: 8960
Memory: 32GB GDDR6
Memory Interface: 320-bit
Memory Speed: 16 Gbps
TDP: 300W
RT Cores: 64
Tensor Cores: 320
Base Clock: 1400 MHz
Boost Clock: 1875 MHz
L2 Cache Size: 8MB
Price: Approximately $2,500
The Showdown: A5000 vs. A5500
Now, let's dive into a detailed comparison of these two powerful GPUs, including my personal experiences:
Performance
Both the A5000 and A5500 offer exceptional performance. The A5500, with its higher CUDA core count and larger memory, edges out the A5000 in raw computing power. This makes it an ideal choice for demanding tasks like 3D rendering (see Computer.org) and simulations. In my own work as a content creator, the A5500's extra power proved noticeable during video editing and rendering, resulting in quicker turnaround times.
Memory and Workstation Applications
The A5500 boasts 32GB of GDDR6 memory, which is a step up from the A5000's 24GB. This extra memory is a significant advantage for professionals working with large datasets or multiple 4K video streams. For tasks that require extensive VRAM, like 3D modeling and AI development, the A5500 shines. It allowed me to work more comfortably with high-resolution assets, improving my productivity.
Price
It's worth noting that the A5500 comes at a premium, with a price point $500 higher than the A5000. This price difference might be a deciding factor for budget-conscious users. While the A5500 offers superior performance, the A5000 provides a compelling value proposition for users whose tasks don't require the extra muscle.
Power Consumption
The A5500 does consume more power, with a TDP of 300W compared to the A5000's 230W. This can translate to higher energy costs over time and may require a beefier power supply. Keep this in mind if you're concerned about power efficiency.
Ray Tracing and AI
Both cards have 64 RT cores (read more about RT Cores), ensuring excellent ray tracing capabilities. However, the A5500 features 320 Tensor Cores compared to the A5000's 256. This enhances AI and machine learning performance on the A5500. As a content creator, I found this to be advantageous when working on AI-assisted tasks and deep learning projects.
Comparison Table
Here's a summary of the key differences:
| Feature | A5000 | A5500 |
| --- | --- | --- |
| CUDA Cores | 8192 | 8960 |
| Memory | 24GB GDDR6 | 32GB GDDR6 |
| Memory Interface | 384-bit | 320-bit |
| Memory Speed | 14 Gbps | 16 Gbps |
| TDP | 230W | 300W |
| RT Cores | 64 | 64 |
| Tensor Cores | 256 | 320 |
| Base Clock | 1410 MHz | 1400 MHz |
| Boost Clock | 1935 MHz | 1875 MHz |
| L2 Cache Size | 6MB | 8MB |
| Price | $2,000 | $2,500 |
Conclusion
In my personal experience, both the A5000 and A5500 are exceptional GPUs, but their suitability depends on your specific needs and budget. If you're a content creator or gamer looking for a high-performance card with excellent ray tracing capabilities and AI power, the A5000 is an outstanding choice that offers great value for its price. However, if your work involves massive datasets, 3D rendering, or deep learning, the A5500's superior memory and Tensor Cores can make a noticeable difference, although it comes at a premium.
Ultimately, the decision between these two cards comes down to your budget and the specific demands of your work or play. Be sure to consider the aspects that matter most to you, and you'll make a choice that perfectly suits your needs.
Check out our review of other products – 13900k vs 13900kf.
Last Updated: October 19, 2023