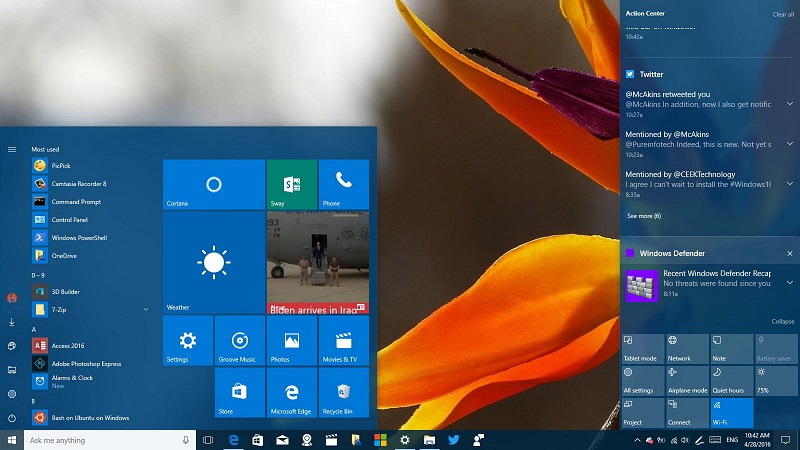 We can talk a lot about Microsoft's diminishing fortunes in the mobile space, but when it comes to desktop operating systems they're still very much dominant. Their biggest concern though comes not in the number of computers which run Windows, but rather which version of Windows they run, as Microsoft has been pushing to bring people onto their latest Windows 10 version for several years to make their maintenance efforts a lot easier.
This is something which seems to finally be gaining some momentum as the company reports that for the first time ever the number of machines running Windows 10 has outpaced the number of machines running Windows 7. This speaks not only to the strengths of Windows 10, but the remarkable stability which Windows 7 has offered and why so many people have wanted to stay on board with the operating system.
When Microsoft first released Windows 10 following their ill-fated Windows 8 OS, they had plans of getting the OS on more than 1 Billion devices in 3 years. Though once it was clear that Windows Phone wasn't going places, they adjusted that goal with Windows 10 reportedly running on 700 million devices which includes PCs, tablets, phones and Xbox One consoles.  A number probably helped by the fact that Microsoft's extended support for Windows 7 ends on January 14th 2020, leading many companies to make the jump to Windows 10. Considering Windows 10 is a fantastic operating system and a massive improvement on Windows 7, it is also surprising how many people like to hold onto their operating systems, even when upgrading to Windows 10 was made free upon release.
This news probably won't change Microsoft's strategy at all and with the company hard at work at the next operating system which does not yet have a release date, they will probably want to learn lessons from the slow uptake to Windows 10 and find even more ways of encouraging consumers to upgrade to newer operating systems. Making sure it is stable and doesn't suck would be step number 1.
Last Updated: January 7, 2019