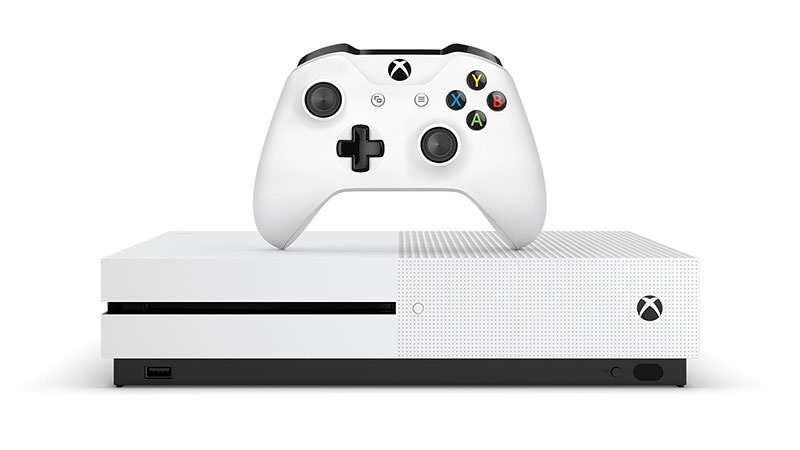 While the NPD charts are still virtually worthless for tallying software sales (though that is changing!), because for the most part they only track physical sales. The same isn't true of console sales though – because you can't download hardware. I bet you would if you could though, you cheeky buggers.
Anyway, while their software charts are silly, their hardware tracking in the US is pretty reliable – and according to their as yet unreleased report, Microsoft's Xbox One was August's best-selling home console again. That's very likely down to the stateside release of the Xbox One S, a slimmer, trimmer and most importantly cheaper console that's helping them claw back at the PlayStation 4's global dominance. For the record, the Xbox One S does support 4K Blu-Rays.
It'll be interesting to see what effect the recently (officially) announced PlayStation 4 slim – available in the US this month – will have on the next report. Of course, Neither Microsoft or Sony seem to consider Nintendo's 3DS a "console," as that's actually been the top-selling system in the US for the last two months, likely spurred on by a global resurgence in Pokémon interest.
"Thanks to our fans and their excitement for new Xbox One games and the recently launched Xbox One S, which is the only console available this holiday with built-in UHD 4K Blu-ray, 4K video streaming, and HDR for video and gaming, Xbox One was the best-selling console in the U.S. in August," Xbox marketing boss Mike Nichols said of the achievement on Twitter.
There's no indication of how many more units the Xbox One sold than the PlayStation 4 in July and August, and it's unlikely well really ever know, given Microsoft's focus on "engagement" over tangible metrics like units sold.
Last Updated: September 9, 2016