People will argue about their favourite input devices for years. PlayStation fans will argue that their symmetrical thumbsticks are best. Xbox Fans will argue that that the offset sticks are far more comfortable and accurate, while Nintendo fans will try their best to not bring the Nintendo 64's awful controller into the discussion. PC gamers, will of course, try to convince you that their office implements are the superior control system.
For certain things, they're right. Things like Excel, Word and Powerpoint. But yes, also things like first-person shooters, where pin-point precision afforded by the mouse offers unparalleled accuracy. Well, now you'll have that sort of accuracy on the Xbox One. The Hori Tactical Assault Commander Pro One is an officially licenced mouse and Keyboard for the Xbox One, that happens to work with PC as well.
Officially Licensed by Microsoft.

The tac Pro one's mechanical keypad and mouse bring PC style controls to Xbox One. Designed specifically for FPS games, features include keypad or analog stick movement, and programmable user profiles. The tac Pro provides an entirely new control method to the Xbox One to revolutionize your play style. Universal compatibility: plug and play on the Xbox One and Windows PC.

Designed specifically for FPS games.

Compatible with the included tac gaming mouse or any HID-compliant USB mouse. Fully programmable: adjust and store your settings for mouse sensitivity, acceleration and dead zones. All sensitivity and key settings are programmable through the tac mobile App. 3200 DPI Optical mouse: gaming Grade mouse with ultra-responsive micro-switches for deadly accuracy. Buttons are intuitively mapped by Default and can be programmed as needed. Advanced features: quick button increases mouse sensitivity for faster reaction time, Snipe button reduces sensitivity for precision aiming, walk button for precision movement, WSAD or analog stick movement Options, and more.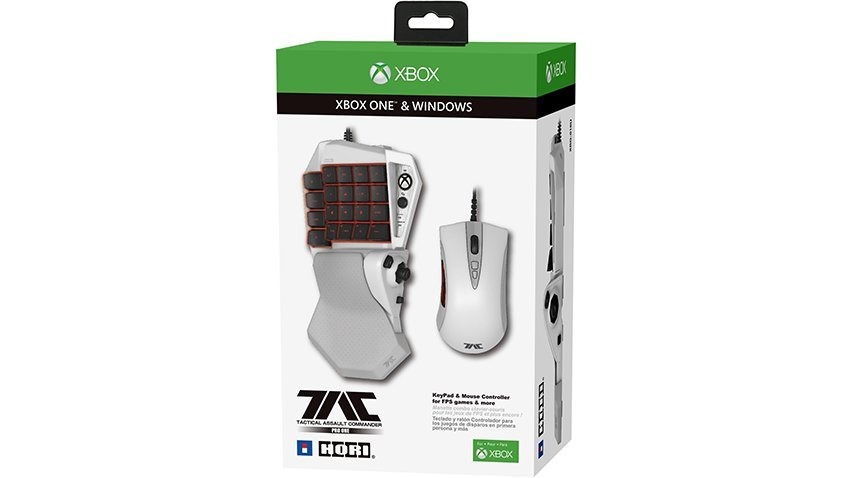 Here's the thing. It's not native mouse support, instead using tricks (like the XIM4 does) to map right analogue inputs to the mouse. It still does offer a control advantage in specific games though, so the other question is over how much it skews the playing field. It's also worth noting that a version of this device is already available for PlayStation consoles.
Would you use something like this, dear PC gamer?
Last Updated: October 20, 2017