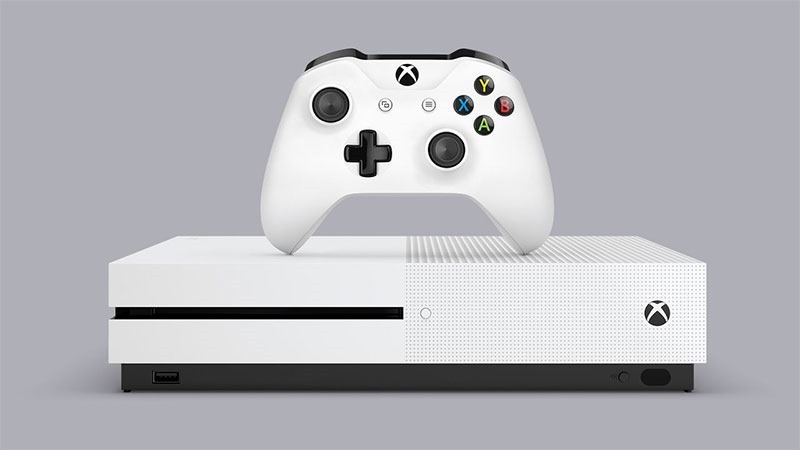 This week, the new slimmer and decidedly whiter Xbox One S launched in selected territories (yes, not including our own). The newer consoles ditches the much maligned power brick, and takes up – in total – around 40% less space than the previous model does. There are more reasons to opt for the newer model than concerns over shelf space; the Xbox One S supports 4K video playback for the 17 people who own 4K TVs, and HDR support for the even smaller tally of people whose sets support the expanded colour options.
But there's another reason. It runs some games better than the old system. This isn't especially surprising. Microsoft's Albert Penello said as much before the system was released.
"Some games (ones that utilise dynamic resolution and/or unlocked frame-rates) may see a very minor performance improvement," he said. "Our testing internally has shown this to be pretty minor, and is only measurable on certain games, so we didn't want to make it a 'selling point' for the new console."
That echoes statements from The Coaliton's Rod Fergusson, who said that the Xbox One S had a little more computing juice. Microsoft has since said that any improvements, if any, would be negligible. Now that the system is out in the wild though, it seems that said improvements are higher than anticipated.
"At worst, Xbox One S operates exactly like the standard Xbox One. At best, we saw a 9fps 'in the moment' differential between both consoles running the same content," Eurogamer's Digital Foundry said.

"In conclusion, there are clearly scenarios where the increased GPU provision and ESRAM memory bandwidth hand in substantial 'in the moment' gains, but equally, in a world of capped 30fps titles, the boost to graphics provision counts is less impactful, taking the form of a closer lock to the target frame-rate in GPU-bound scenarios. The increased performance in the new console is fascinating to highlight in benchmarks, but in the 'real world', Xbox One S simply adds an additional layer of consistency – some will notice it and appreciate it, others may want it just because it's there, but equally, it's fair to say that many more may not notice it at all."
VG247 has handily given us a bulletpoint list of the sorts of improvements.
Project Cars first-person – average 7% improvement, spiking to 5fps
Project Cars third-person – average 11% improvement, spiking to 9fps
Hitman in unlocked frame rate mode – 6.1% improvement in cutscenes, 8.1% improvement in gameplay
Resident Evil 5 Remastered – 2.5% improvement
Tomb Raider – eliminates dips below 30fps lock
Batman: Arkham Knight – 4% improvement, reduction in stutter
Alan Wake's American Nightmare (backwards compatible) – reduction in dips below 30fps lock
Last Updated: August 4, 2016