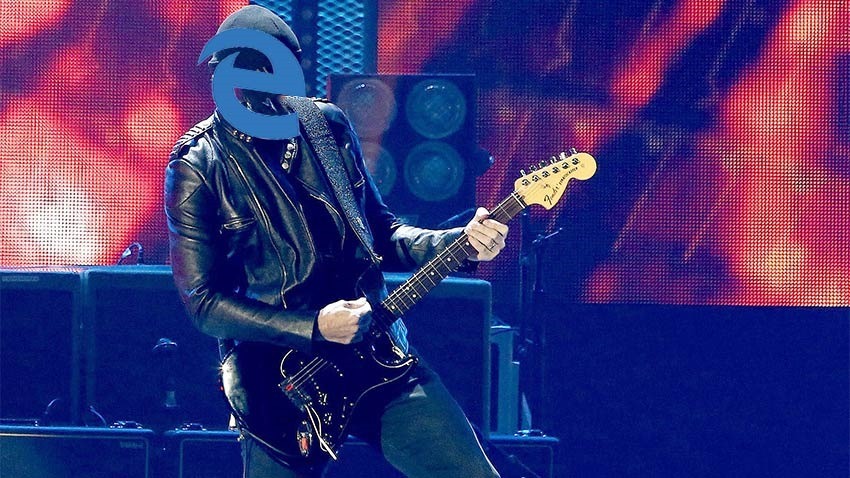 Last year, Microsoft confirmed it was abandoning the shadow of Internet Explorer, by retooling its Edge browser. The new! Improved! Edge would be built using Chromium, the same underlying web-browsing tech that powers Google's Chrome (the clue, they say, is in the name). eventually, this newly rejiggered Edge browser will become the default one within Windows 10.
"People using Microsoft Edge (and potentially other browsers) will experience improved compatibility with all web sites, while getting the best-possible battery life and hardware integration on all kinds of Windows devices," writes Corporate Vice President for Windows, Joe Belfiore.
The changes here are entirely under the hood, as the interface and nomenclature remains. It's all because the internet is a constantly evolving beast, and Microsoft's underlying tech hasn't evolved along with it. Chrome has, so it makes sense to build a browser using its framework. And now, that browser is available for testing. If you're curious, brave and/or stupid you can download the weekly and daily branches of the new Edge browser.
Microsoft and its new browser are now significant contributors to the Chromium project, which means that work done on new-Edge could make other browsers based on the same engine better over time.
Chromium-based Edge offers better speed, reliability and support for extensions, along with all of the other stuff you'd expect from a modern browser. It already apparently supports all existing Chrome extensions. Hopefully, Microsoft can keep some of the features where the older Edge did have the uh…edge. It was a fast browsing experience, and ended up using far less memory than Chrome, which seems to be a black hole for the stuff.
Last Updated: April 9, 2019