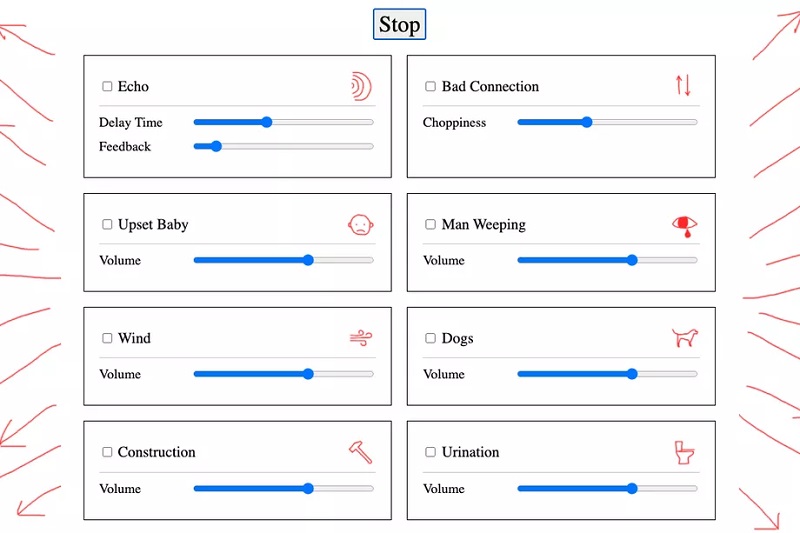 The pandemic has definitely shown most businesses that it is possible for people to work remotely from home and still stay productive. While most people have adapted to their new working norm quite comfortably, if there is one aspect of it that hasn't always gone so well it's the numerous and tiring Zoom meetings that you are required to attend.
Thankfully there is a new web widget called Zoom Escaper that is designed to help you get out of those meetings early so that you can get back to doing your work without interruption or find the time to get more sleep and play more games. The app essentially allows you to set up a variety of distractions to take you away from our meetings such as barking dogs, construction noises, crying babies, or even subtler effects like choppy audio and unwanted echoes, to give all your co-workers the sense that you imply can't stay in the conversation for much longer.
Created by artist Sam Lavigne, Zoom Escaper is simple to use. All you need do is download some free audio software called VB-Audio that will then direct the sounds towards the website and then change your audio input in Zoom from your microphone to VB-Audio, and play with the effects. Getting out of Zoom meetings has never been more fun and inconvenient for your colleagues.
While not all of those effects come off well, it should be enough to convince most of your co-workers with the best part being that toy actually can't hear the sound effects yourself, giving the impression that you really are trying hard to pay attention and want to actually be in the meeting. Though selecting the barking dogs or crying baby option when colleagues know you actually don't have any of them would come off as a little silly, so choose wisely.
Last Updated: March 17, 2021