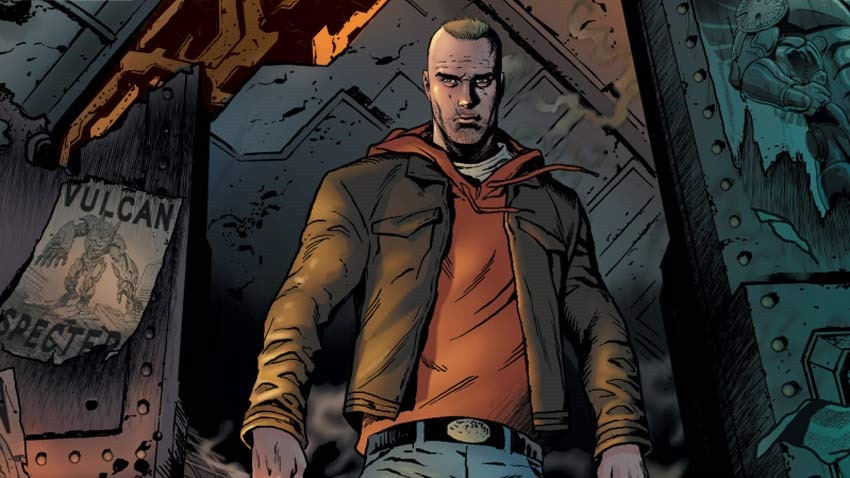 There isn't an opening slice of exposition more damn satisfying than the beginning of Pacific Rim. A world in which Kaiju attacks have become terrifyingly regular and the only way to stop them is with a giant mecha fist propelled by elbow rockets. That being said, there were still questions that needed to be answered. How did the Kaiju reach our plane of existence?
Where did the idea for Jaegers first come from, and why were these weapons of massive kinetic destruction chosen to be the bastion for humanity's final stand against monsters from the deep? Those are questions…which were conveniently answered in Pacific Rim: Tales From Year Zero, while Tales From The Drift focused on the team of Tacit Ronin and the bond needed to wield the might of a Jaeger.
For Pacific Rim Uprising, the tale set between films will once again be told in comic book form.
Called Pacific Rim Aftermath, the latest series takes places nearly a decade after the original film and focuses on Stacker Pentecost's son Doublestack Jake Pentecost. Here's the primer for the series, via Newsarama: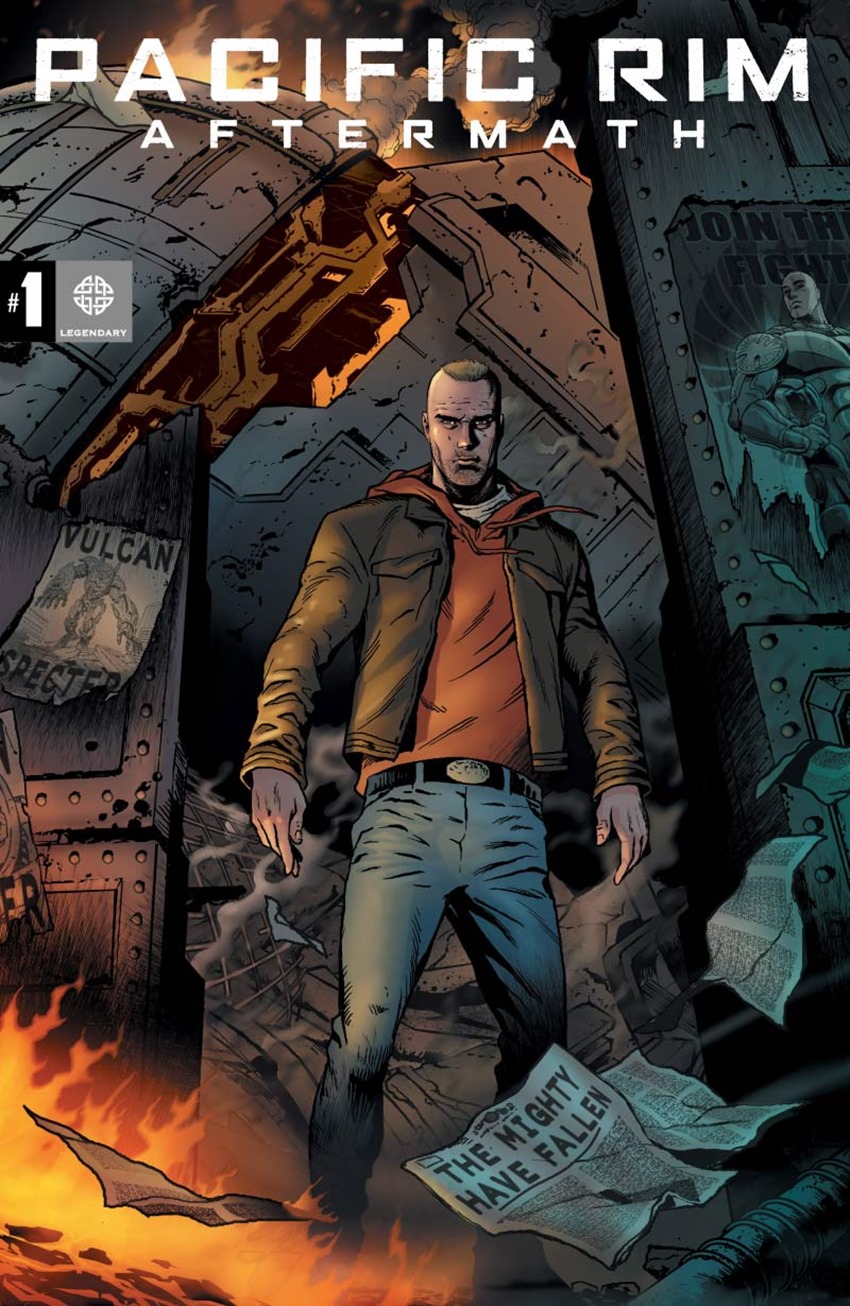 Santa Monica, 2034. In a city that was once the jewel of the West Coast, a new world has emerged: one rising up from the ashes of giant robots and giant monsters.

In this futuristic aftermath, we will meet a new generation of survivors, including Jake Pentecost, son of Stacker Pentecost, who is searching for answers behind the death of his Legendary father; Griffin, a Jaeger pilot who has gone from defending the world to piloting an illegal Jaeger enforcer for a mob boss; and the Mech Czar, a techno-criminal overlord who rules the underworld with a steel fist. Set against a neo-noir backdrop of street gangs, Kaiju worshipers, and Jaeger Scrapyards, a mysterious but familiar figure arrives with a dangerous agenda…
The biggest question I have? It's not related to how the hell Jaeger technology has become common enough for even a team of criminals to build their own mechs, but rather how they manage to hide them from the authorities in the first place. We're gonna need a bigger tarp. Aftermath kicks off a six issue run under Legendary Comics in January, with 2000AD legend Rich Elson on art duties and Cavan Scott handling the story.
Last Updated: October 20, 2017