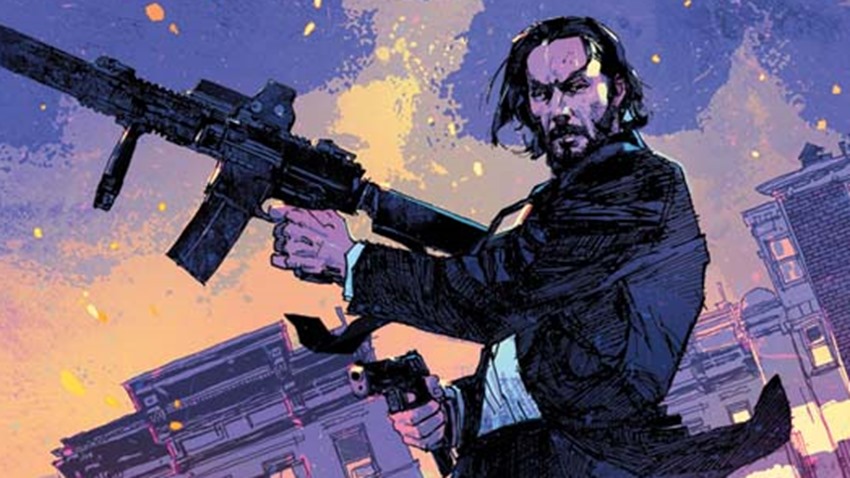 In the universe of John Wick, the mere mention of his name to anyone that has heard of him is the equivalent of reproducing the infamous brown note. An assassin of unparalleled skill and the master of the deadliest gun-kata technique ever created (aiming for the head), Wick is a boogeyman whose arrival signals an unavoidable death in his two movies.
So how did one puppy-loving extinction event on two legs become a legend in a secret society? That's the question that comic book writer Greg Pak and artist Giovanni Valletta will be answering in a new solo John Wick series that chronicles the early days of the hitman before he earned his reputation as an unstoppable gun for hire.
"I was on board pretty much as soon as I got the call and heard 'John Wick,'" Pak said in a press statement from Dynamite Comics via THR.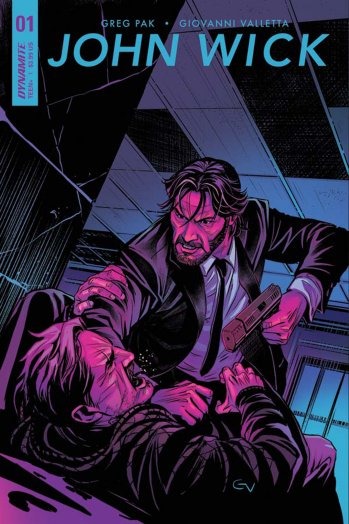 I'm a huge Keanu Reeves fan and loved the John Wick movies, which had the kind of kinetic action and intriguing mythology that seemed like a perfect fit for comics. I'm also always happy to work with my friends at Dynamite, who are always a pleasure to make comics with. And the art I saw from Giovanni Valletta blew my mind — he's totally nailing Keanu Reeves' likeness while creating emotional, dynamic, exciting action.

This book is going be beautiful. But what really sealed the deal was when Dynamite Editor Anthony Marques said we had the greenlight to tell a John Wick origin story. That was astounding to me — we're not just telling another fun adventure with the character; we're actually going to be able to add to this character's and world's tremendous mythology by telling an origin story! What could be cooler than that?
Dynamite's series will be properly canonical stuff as well when it kicks off in September, official lore that will tie into the films and stay true to the source material. Which probably means that the Eastern Europe gangster population is going to suffer a regular drop in personnel if a Bratva officer so much as shoots an angry glare at a dog when Wick is around.
Last Updated: June 21, 2017