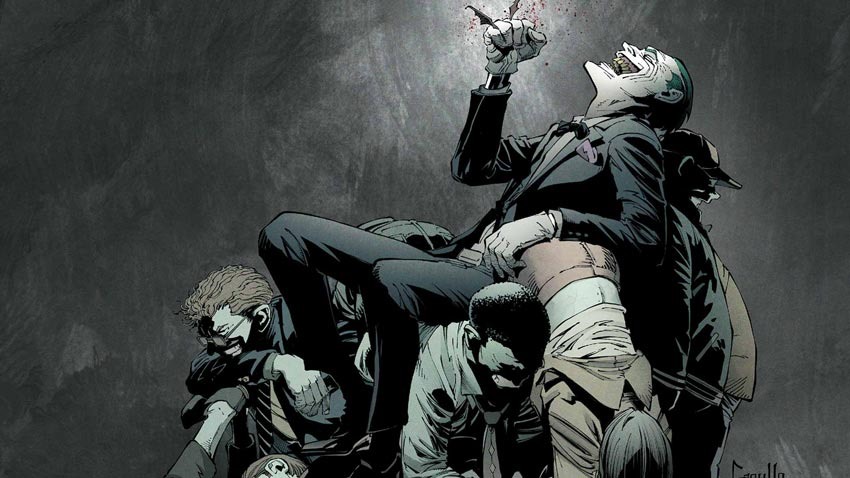 It's 2016, and the New 52 is dead. Thanks to some chronal manipulation by Watchmen's Doctor Manhattan and further meddling by fourth-dimensional foe Mr Mxyzpytlyk (comic books!), the continuity of the DC Comics universe has been fixed, restored and reborn. Out of that Rebirth, came a new mission: To defend a world that needed heroes more than ever.
But there were also several mysteries to solve. One of those most intriguing enigmas that left fans reeling? The true identity of the Joker. Back when Batman possessed the power of a deity and became the god of knowledge, his answer to the true nature of the Joker resulted in an impossible answer from the Mobius Chair: There wasn't just one clown prince of crime. There were three.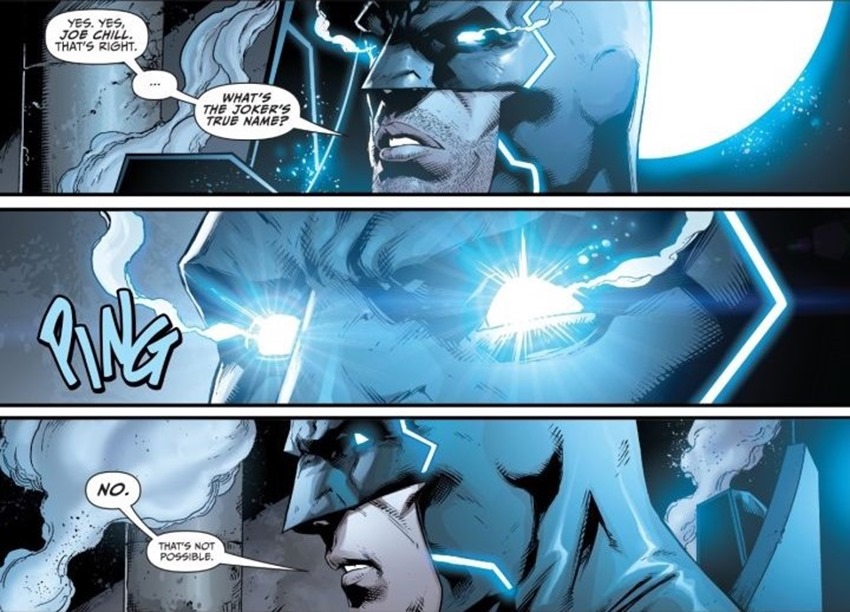 It's a mystery that has been hanging over his head since DC Rebirth concluded, with the Joker himself recently appearing in the final issue of Dark Nights Metal to help the caped crusader take down the Batman Who Laughs as a tense new relationship was forged between the two age-old frenemies. Will that question to the identity of the three Jokers ever be answered?
You bet your batarangs it will.
Spinning out of the recent C2E2 convention via IGN, a panel chaired by Batman group editor Jamie S. Rich confirmed that writer Geoff Johns and artist Jason Fabok would tackle that story, reuniting the pair again after 2015's Darkseid War. While there's no definitive date on when the Three Jokers will be addressed, Rich did confirm that Fabok had already begun drawing the story.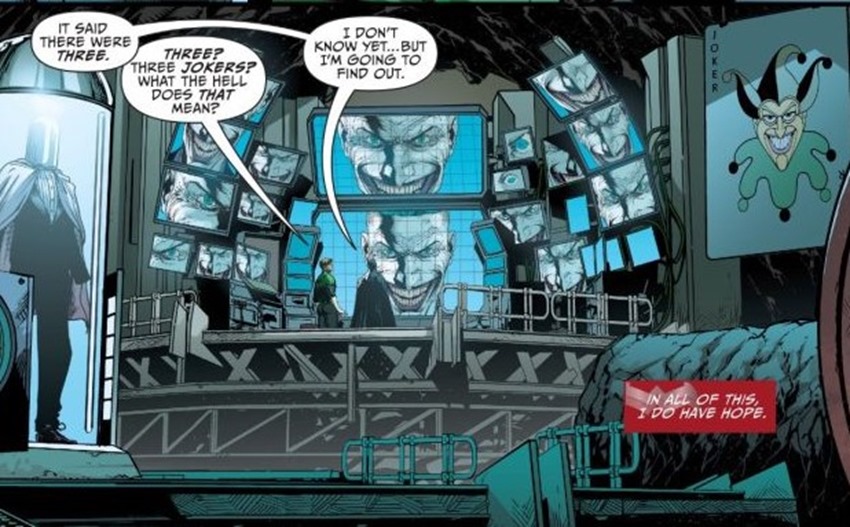 It'll have to wait of course, as Batman is about to be very busy. He happens to have a marriage to Catwoman to plan for, he's knee-deep preparing his own Justice League task force for threats that lay beyond the Source Wall and Gotham City still needs protection. With Johns and Fabok at the helm however, it'll be a story that's very much worth the wait.
Last Updated: April 11, 2018