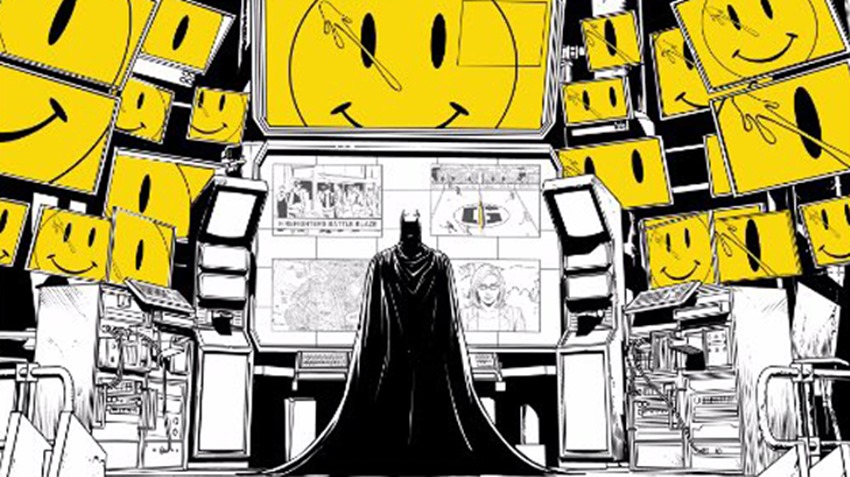 Last years DC Rebirth didn't just re-energise the prime-time heroes of that comic book universe: It also set the stage for a new mystery that hinted at the return of The Watchmen, cult classic superheroes of a more pessimistic age whose sole super-powered member developed a rather nihilistic outlook on life.
Years were stolen, timelines were rewritten and history was compromised. What Doctor Manhattan didn't see however, was a resurgence of heroism to counteract his chronal rewiring. A fight back against his negative attitude that needs more than just one Batman to investigate the greatest crime in all of reality. It needs a father and son to get to the mystery of "The Button".
Batman writer Tom King revealed that readers will see the return of a few fan favourite characters in the Geoff Johns written series, according to Newsarama. The Flash will soon meet up with Jay Garrick as the two pursue Eobard Thawne and his memories of the universe before the Flashpoint Paradox occurred, as well as a certain darker knight. That'd be Thomas Wayne, who donned the cape and cowl of the Batman when the Flashpoint universe saw Bruce Wayne die that night in Crime Alley, a death that split the Waynes apart and fractured both of their minds.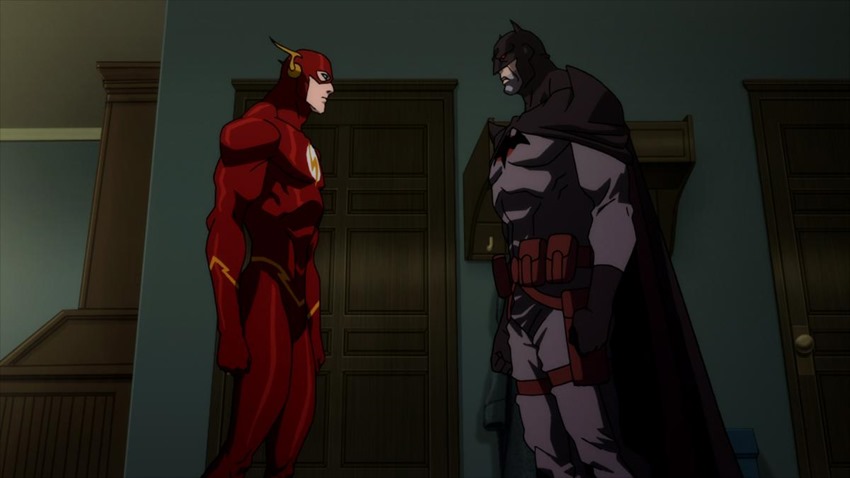 Thomas became vaguely (and brutally) heroic, while Martha would snap entirely and become the Joker. Sad stuff really.
That version of Batman would eventually sacrifice himself so that his son would live again, passing on a letter to Barry that reminded the original Batman that there was always some hope in the world. With his memories restored however, the Reverse-Flash has one hell of a bone to pick with Thomas Wayne, as getting shot through the head will leave you with a grudge.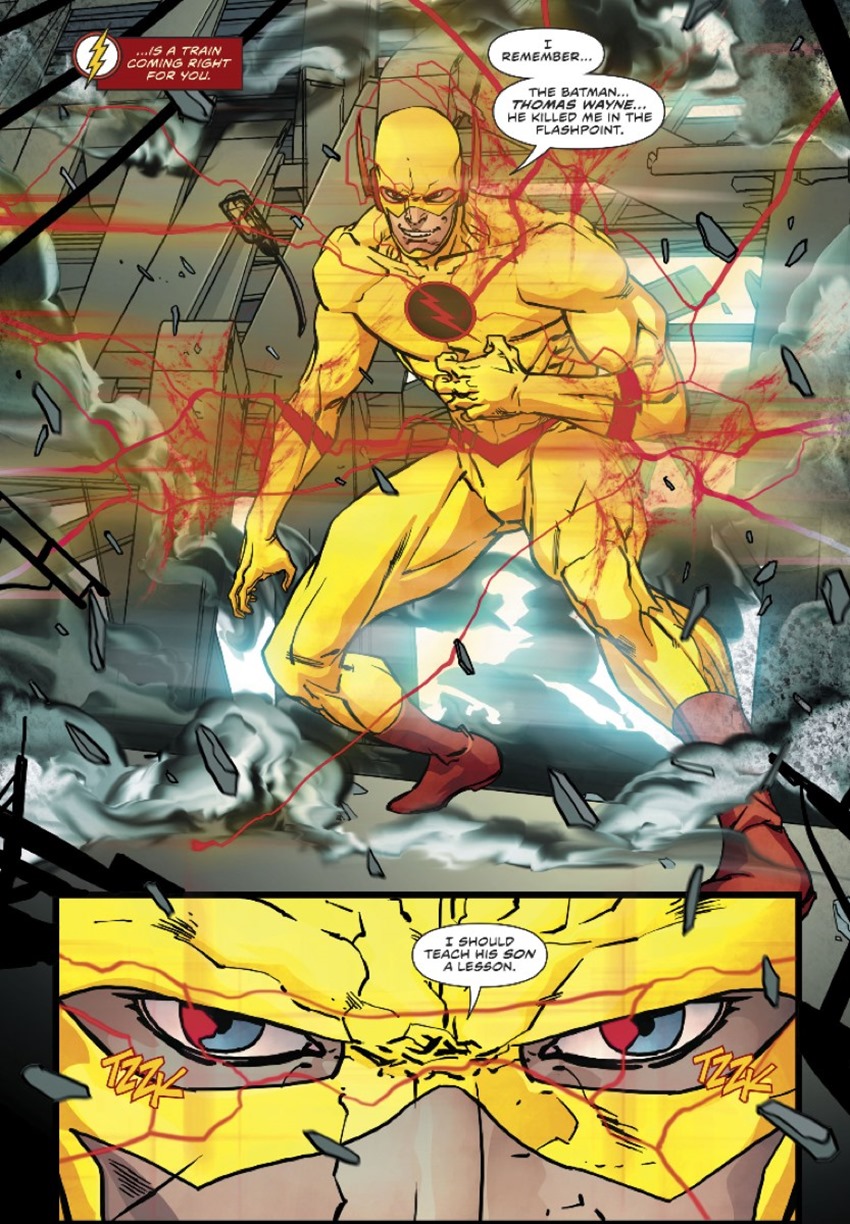 That's the catalyst that'll kick off The Button next week in Batman #21. That letter from Thomas to Bruce is one of the few remaining artefacts of that universe, and most likely the link that brings father and son Batmen together. A line between universes that is blurring incredibly quickly right now as DC promises that the Watchmen mystery will be felt across the entire universe when Eobard Thawne, Jay Garrick, the Flash, Batman and Thomas Wayne investigate the Flashpoint further.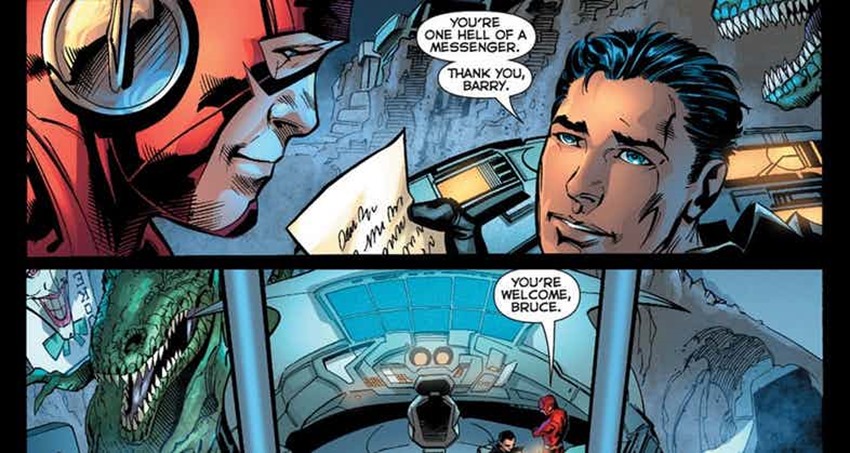 The two greatest detectives in the DC Universe unite to unravel the mystery behind a certain blood stained smiley face button stuck in the Batcave wall. However, what begins as a simple investigation soon turns deadly when the secrets of the button prove irresistible to an unwelcome third party — and it's not who anyone suspects! This is a mystery woven throughout time, and the countdown starts here!
Should make for one hell of an interesting reunion.
Last Updated: April 7, 2017