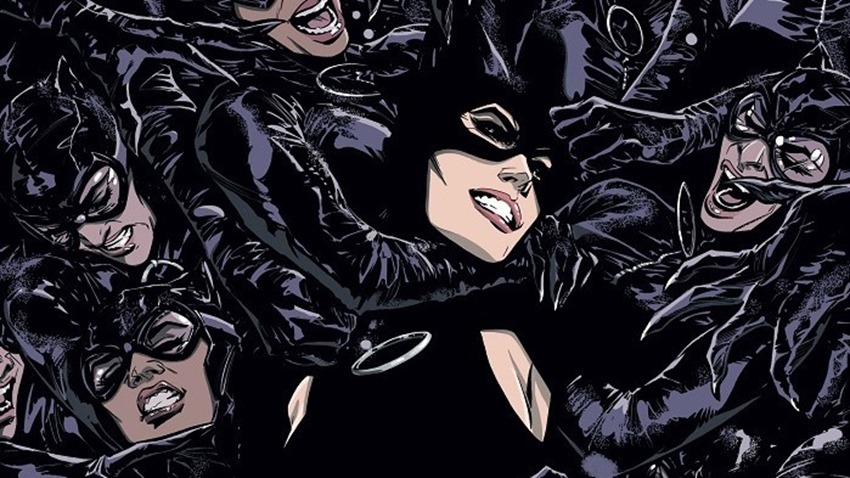 They say that a leopard never changes its spots, but a cat burglar? That's one feline that is more than happy to don some new threads for the purrfect crime. Also I am so so sorry, but someone had to make that pun. Anyway! Change is in the air, and with a marriage to none other than Gotham City's most wanted bachelor/crime-punching vigilante, Catwoman is looking for a fresh start and an updated look as she tackles a new direction in life.
To do just that, Selina Kyle will be slipping out of her usual costume and into something far more streamlined as befitting her status as Gotham's number one thief. Here's a look at her new costume, drawn by none other than Catwoman writer and artist Joëlle Jones: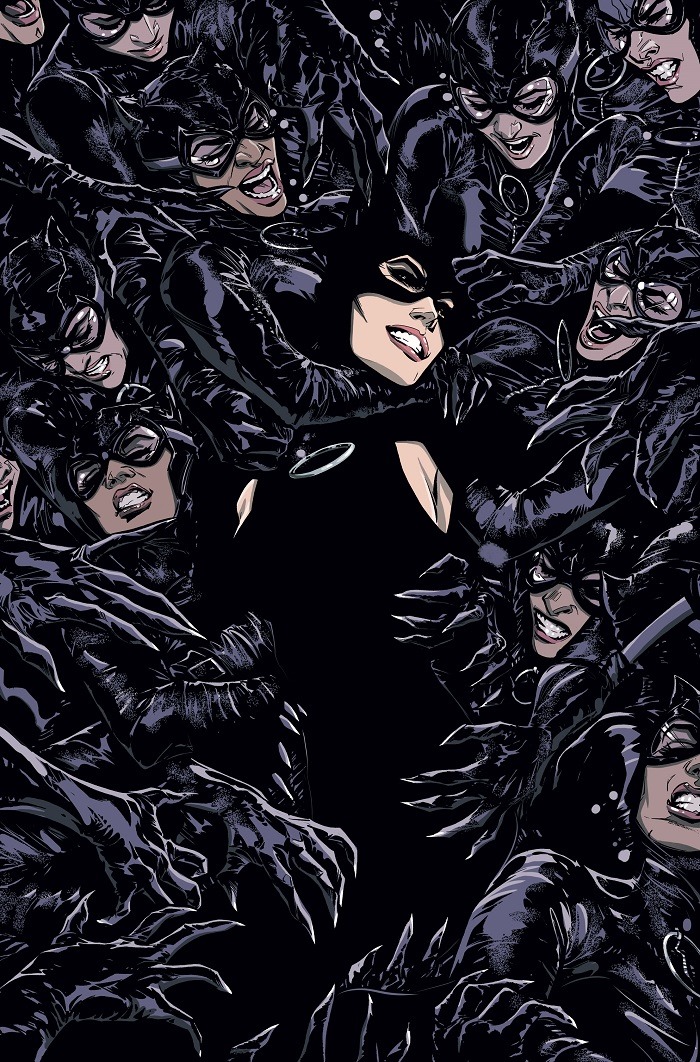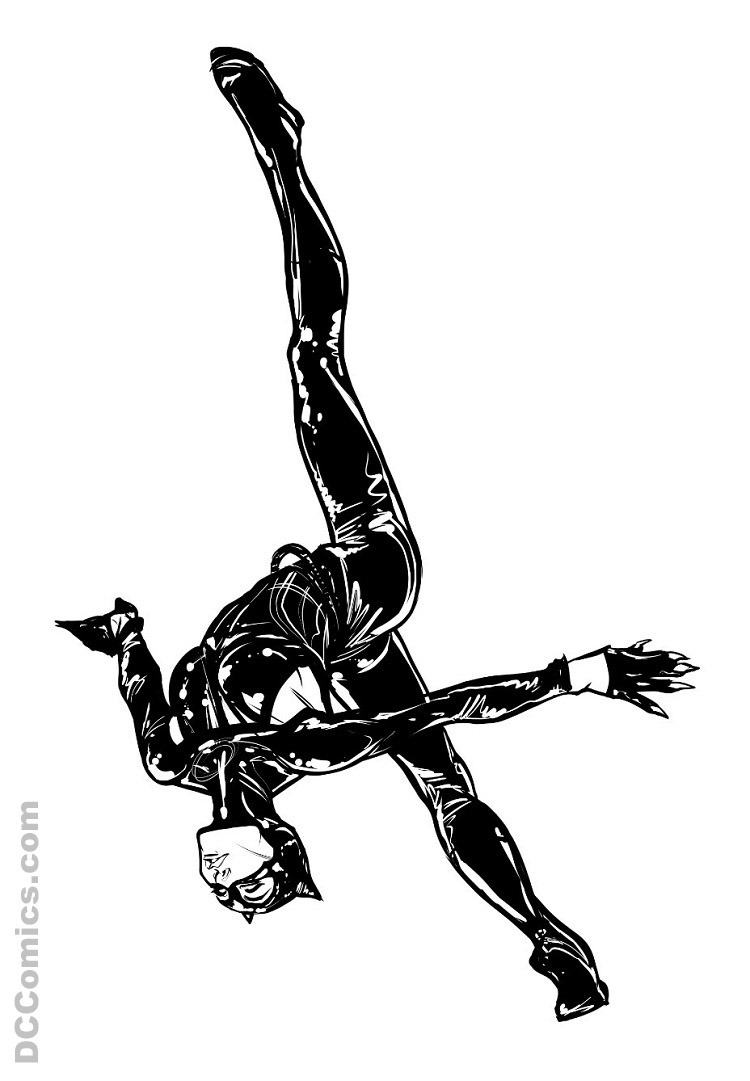 I like it! There's a very strong Michelle Pfeiffer ala Batman Returns influence at play here, only without all of Tim Burton's nightmare stitching. It also ditches the trademark goggles, sticking Selina in a new cowl that is simple and elegant. Here's how DC describes the redesign:
Selina's sticking with the black, but gone are the goggles in favour of a cowl, along with some much sleeker, more stylish gloves and boots. The new costume also seems to have some reinforcement in the middle and some openings under her shoulders, which add a bit of flair while also giving her arms slightly more mobility—something that would be particularly important in Selina's…ahem, line of work.
Form follows function, and I reckon that works wonders. Catwoman's new look debuts in August in the pages of her new solo series. Here's a sneak synopsis for that as well:
CATWOMAN #2
Written by Joëlle Jones
Art and cover by Joëlle Jones
Gotham's a toxic litter box for Selina Kyle of late, so she hits the road looking to clear the air, change her look and clear her name, too—there's a copycat burglar swiping her M.O. who needs sorting out. In her hometown, Catwoman runs afoul of a crime boss who's also hunting this impostor. Can the two declare a truce to hunt a mutual enemy, or will Selina end up just more roadkill?
Meow.
Last Updated: May 23, 2018