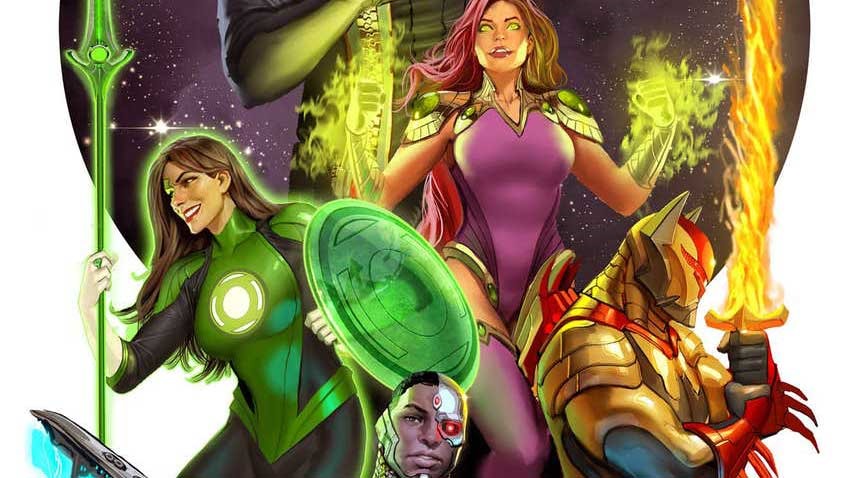 What is Darkseid exactly? A god who rules the hell-scarred planet of Apokolips? A thorn in the side of Superman or the greatest threat to all known life in the entire multiverse as he seeks the secret to the Anti-Life Equation? The short answer is that Darkseid simply…is. "Darkseid is" has been a long-running mantra within the DC Universe, an apt description for a tyrant god in the pages of Mister Miracle lately and a short description of the menace that he represents.
With several new Justice League teams forming in the wake of the upcoming No Justice mini-series later this year, Darkseid will soon find himself thrust into a new role as he joins forces with the members of Justice League: Odyssey. A new book written by Joshua Williamson and featuring art by Stjepan Sejic, Justice League: Odyssey stars the New God as the team's resident villain with an agenda, who is more useful to them alive than dead. "He is their Hannibal Lecter," writer Scott Snyder said during the WonderCon DC Comics panel via ComicBookResources.
"He knows certain bits of information," Williamson added at the DC Universe panel as the team roster of Cyborg, Starfire, Jessica Cruz and Azrael were revealed.
He needs them just as much as they oddly kind of need him.
To mark the new direction for Darkseid, the iconic villain will sport a new look as he joins the team. Honestly? I really dig it: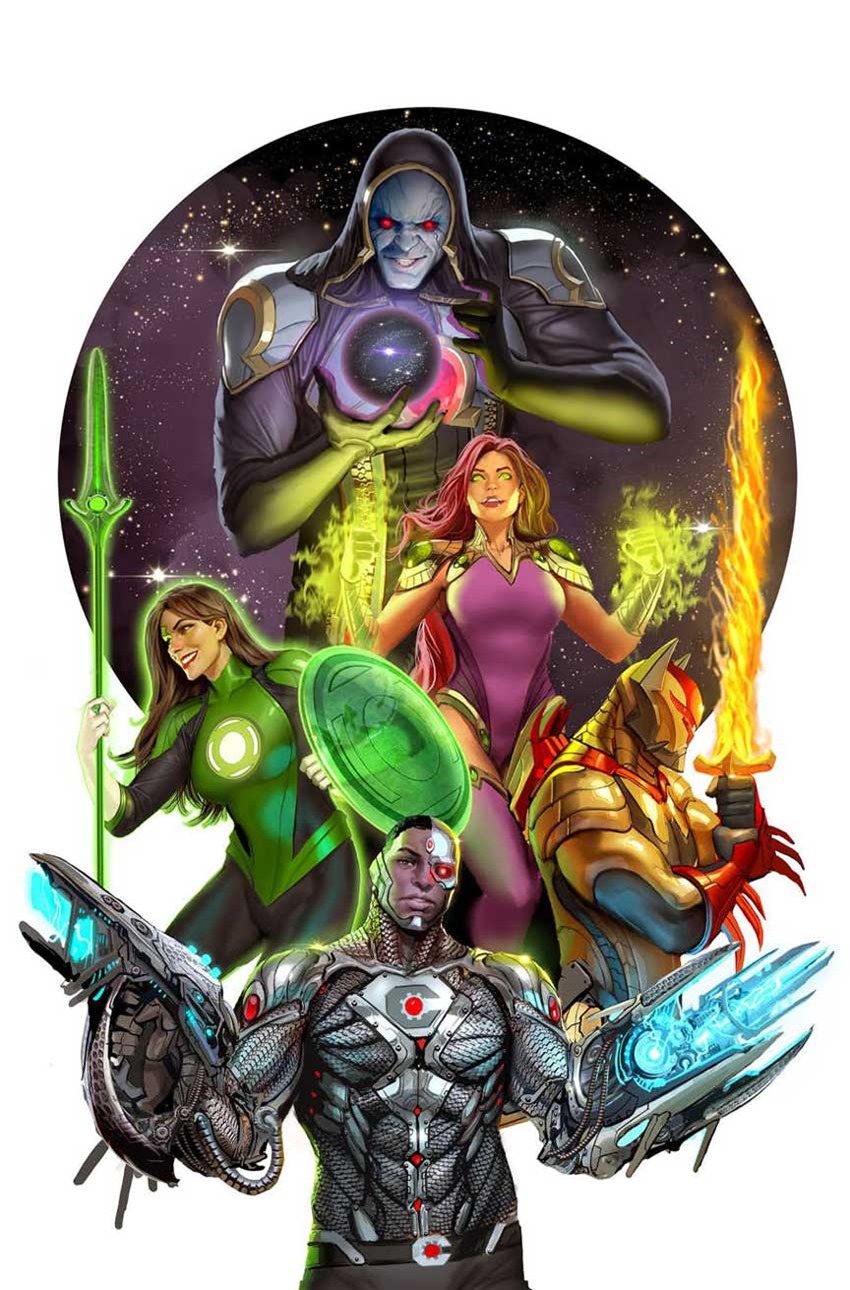 That's not the only Justice League book on the way however. While Williamson and Sejic take the action to the stars, more supernatural threats will require a different roster to remind the spooky underworld to fear the Justice League Dark. Written by James Tynion IV with art by Alvaro Martinez, Raul Fernandez and Brad Anderson, Justice League Dark will feature a team that includes  Zatanna, Swamp Thing, Man-Bat, Detective Chimp and Wonder Woman.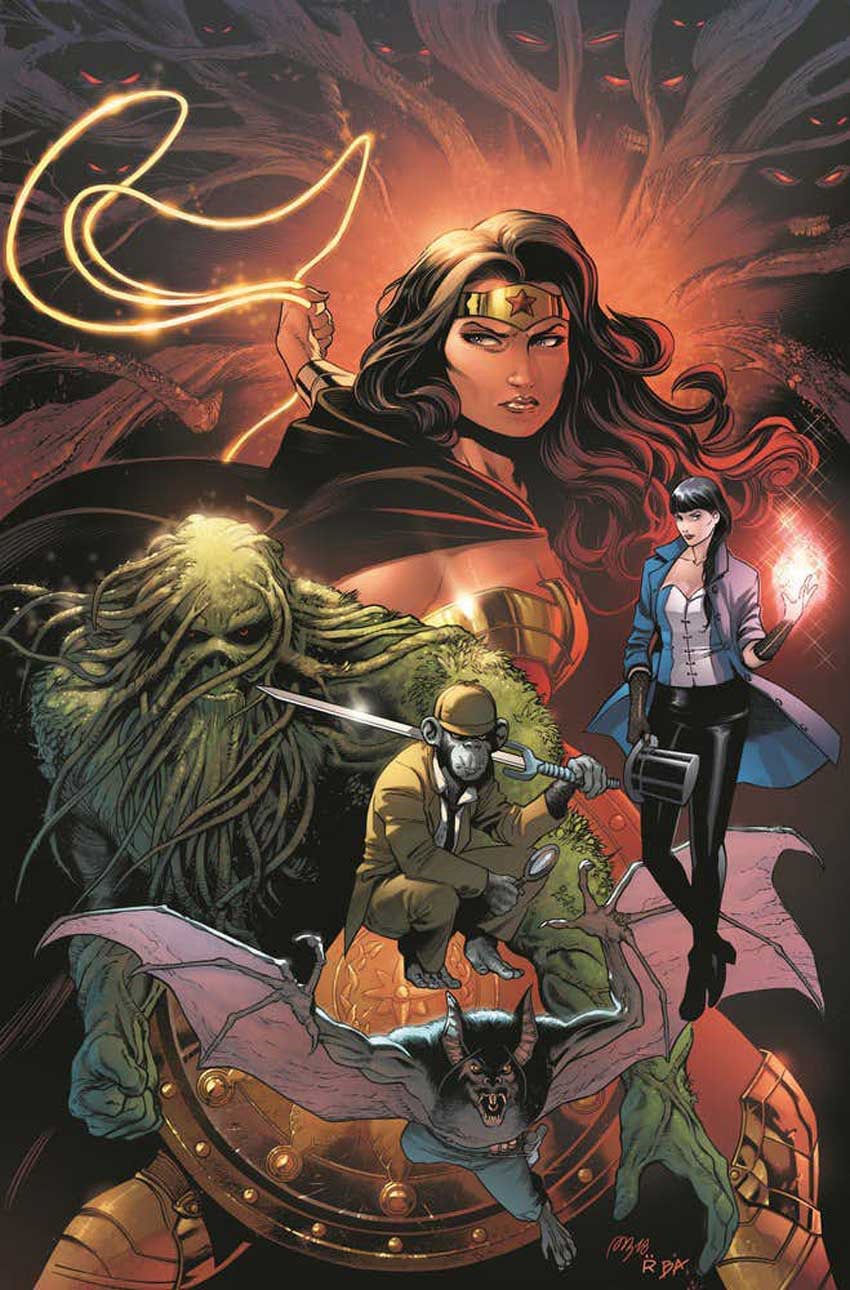 Also, Swamp Thing now looks like famed comic book writer Alan Moore, which is no doubt driving the wizard to frothing new heights of anger. These won't be the only two teams in action, as DC Comics forms several new squads focused on specific problems in the biweekly pages of Justice League. With writer Scott Snyder handling that flagship book and artists such as Jim Cheung and Jorge Jimenez breathing new life into teams that include Superman, Batman, Wonder Woman, Flash, Cyborg, Aquaman, Green Lantern, Hawkgirl and Martian Manhunter, it should be a blockbuster new direction.
Last Updated: March 26, 2018