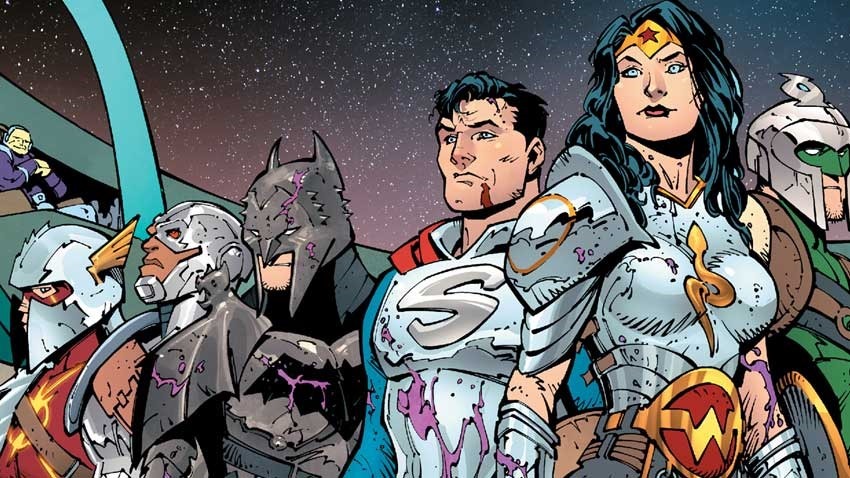 You can't kill the metal. And you certainly can't kill Dark Knights: Metal, DC Comic's upcoming Batman-centric event which isn't just promising a different kind of Batman adventure but also a darker multiverse and a link to one of the oldest known substances in the DC Universe: Nth Metal. Rare, powerful and usually wielded by Thanagarians such as Hawkman, the stuff is all tied to an experiment that the regular Batman happens to be cooking up.
So says Batman writer Scott Snyder, as Batman's experiments will lead to the Justice League exploring a new multiverse that happens to be home to "The Justice League clad in '90s action figure armour plating fighting in an alien combat arena". It sounds silly, weird and dammit I WANT TO READ THIS RIGHT NOW. "I can't say too much about it. I don't want to spoil too much, but ultimately, I got fascinated by this idea that our universe itself is comprised mostly of dark matter and dark energy," Snyder said to IGN.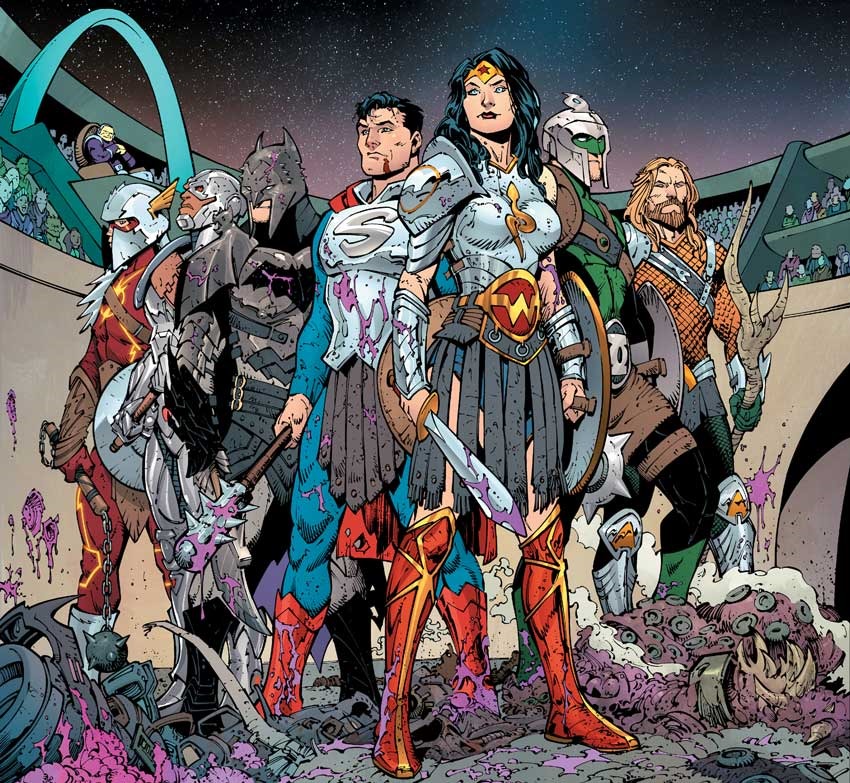 The Dark Multiverse is sort of a completely unexplored area of the DC cosmology
Things that we can't perceive at all, and we've only discovered that relatively recently. So it's almost as if our universe is the foam on the ocean of things that we can't see, or know, or perceive, and yet we feel the effects of those things right and left.

The Dark Multiverse is sort of a completely unexplored area of the DC cosmology that's new to it but fits in with the cosmology that's been created by all of the writers and artists ahead of me. In terms of what Grant [Morrison] was able to do in Multiversity, with Geoff Johns in Infinite Crisis and all the way down to stories like Cosmic Odyssey. I had a great time re-reading all of that stuff.
Think the laws of physics are being bent past their breaking point here? You ain't seen nothing yet, as Snyder and artist Greg Capullo are making good use of plot threads that they weaved into the dark knight mythos when they hopped onto his books at the start of the New 52 relaunch. It's just nostalgia at play here, but also a chance to focus on new and exciting material for the caped crusader: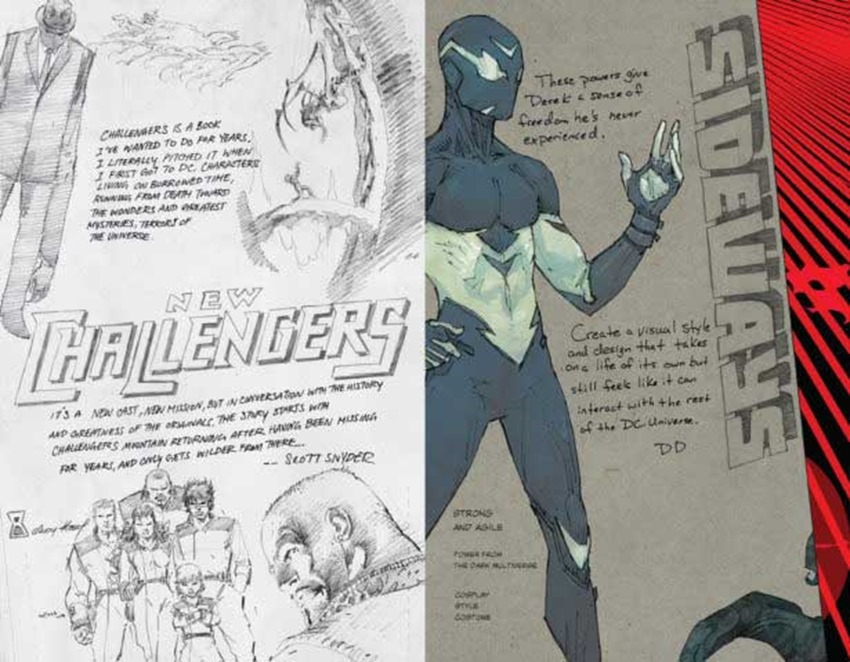 bringing back classic, restoring legacy and honouring the great characters
What I'll say about the Dark Multiverse is that if Rebirth – which has been so good to us and Geoff Johns did such a great job with – is largely about bringing back classic, restoring legacy and honouring the great characters from the past and bringing them back in a way to set them up, then Metal gets to be the bad brother. The one that gets to create all kinds of new stuff. I can say that it affects, or at least the properties of dark energy, dark matter and begin to affect the DCU.

In terms of the ways in which the Dark Multiverse will affect the DCU in terms of Metal and its story, those I can't get into. But I can say the spirit of the Dark Multiverse and the exploration of it is present very much in the Dark Matter line and the ways in which we're trying to bring in new talent. On the books that I'm gonna be doing for the Dark Matter line, I'm gonna bring in new voices, new writers, and new artists that I've gotten to know through my talent workshop.
Super teams, Batman and new universes in a grand adventure that stretches past the horizon of our reality. Man, I love comic books.Dark Knights: Metal kicks off later this year and will result in five new series spinning out of it: The Silencer, Sideways, The Immortal Men, Damage, and New Challengers.
Last Updated: May 23, 2017