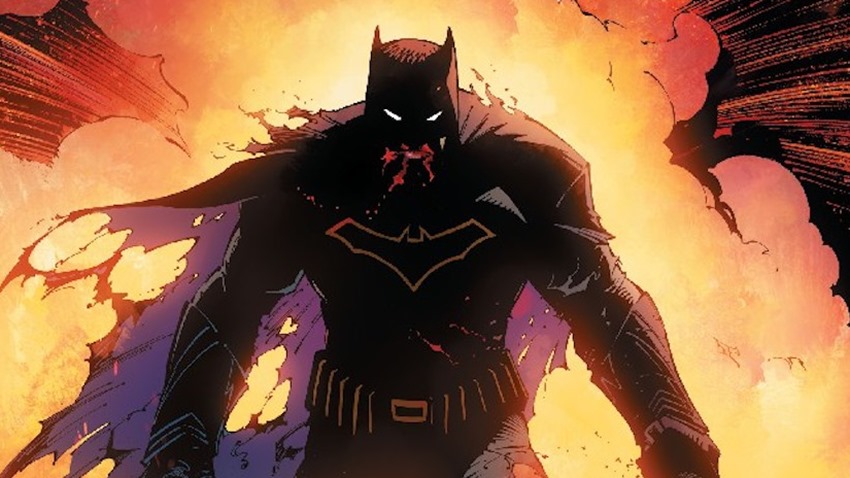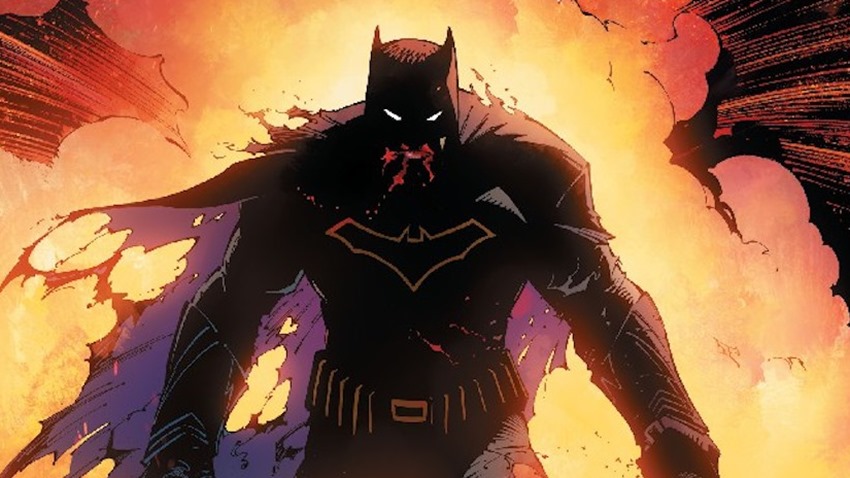 What is Batman: Dark Days exactly? A tribute to Dethklok? A face-melting guitar solo? The revenge of Aunt Harriet? That's the question that fans have been asking ever since DC Comics announced the Batman-centric event, which promised a glimpse at either a future or a reality where Batman wasn't a hero but rather the greatest nemesis the world had ever known.
It's not exactly unheard of. He may be flesh and blood and easily beaten by a speedster with a grudge, but Batman's intellect and ambition have always been his greatest weapons. Weapons which fortunately have been directed at crime and not mankind. Batman's mind is terrifying, a dark cave of paranoia and ruthlessness in the past that almost destroyed the Justice League when his countermeasures for the team were stolen and activated against them in the Tower of Babel saga.
That's Batman at his very worst, a character of another age who has been replaced by a more optimistic dark knight recently following his rebirth in comics a while ago. That might also be the Batman that comes knockin' on his door in Dark Days, as DC Comics released new details for the event via Newsarama. Read this stuff out, yo. Preferably with your Aerosmith bandana on:
DARK DAYS: THE FORGE begins with a discovery, and a secret. Aquaman, The Flash and more of DC's pantheon of heroes suspect Batman of hiding a dark secret that could threaten the very existence of the Multiverse! What has he discovered? And how does this connect to the origins of one of DC's most legendary heroes?

Spearheaded by Snyder, METAL and it's preludes will expand the DCU as we know it— revealing that the world of our favorite DC characters still has many areas left uncharted. Wonder Woman, Superman, Batman and the rest of the Justice League think they've been to every corner of the Multiverse—but a looming threat is coming from a place they never knew existed. Welcome to a crazy, melt-your-face, hard-rock space adventure like you've never seen before.

Welcome to the Dark Multiverse.
A dark mirror multiverse that attacks our own collection of assorted universes that promises a "crazy, melt-your-face, hard-rock space adventure like you've never seen before"? Dude, I want that on my tombstone, never mind just the comics. Dark Days kicks off in June with the first issue of The Forge. Pardon me while I check to see if waving a Zippo around flammable comics while headbanging is still a good idea.
Last Updated: May 8, 2017