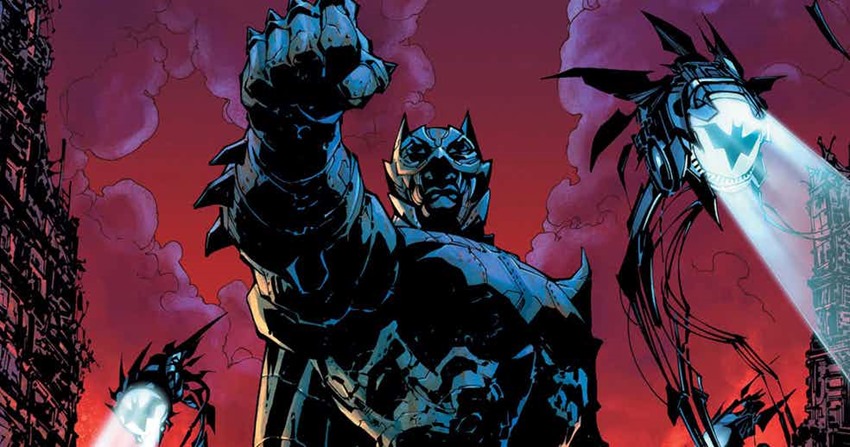 While Marvel Comics has what seems to be a new event revealed every week that promises to change the status quo of their characters forever (Spider-Man: Clown Wars coming this summer), DC has managed to not venture too far into that territory ever since the 2011 Flashpoint event rebooted their roster. Beyond the dreadful Convergence and the MUCH BETTER soft tonal reboot of Rebirth, such events have taken a backseat to a focus on DC Comics creators exploring their characters and keeping their activities contained within their own books.
This year that all changes with a Batman-centric event that'll go by the name of Dark Days, a project that DC says will be the send-off to the dark knight saga that writer Scott Snyder and artist Greg Capullo have been creating ever since they teamed up in 2011 to reinvent the caped crusader into a beacon of hope and triumph for a new era of comics. "Dark Days posits a mystery that traces all the way back to when I started on Batman," Snyder explained to CBR.
I want it to be celebratory, and huge, and crazy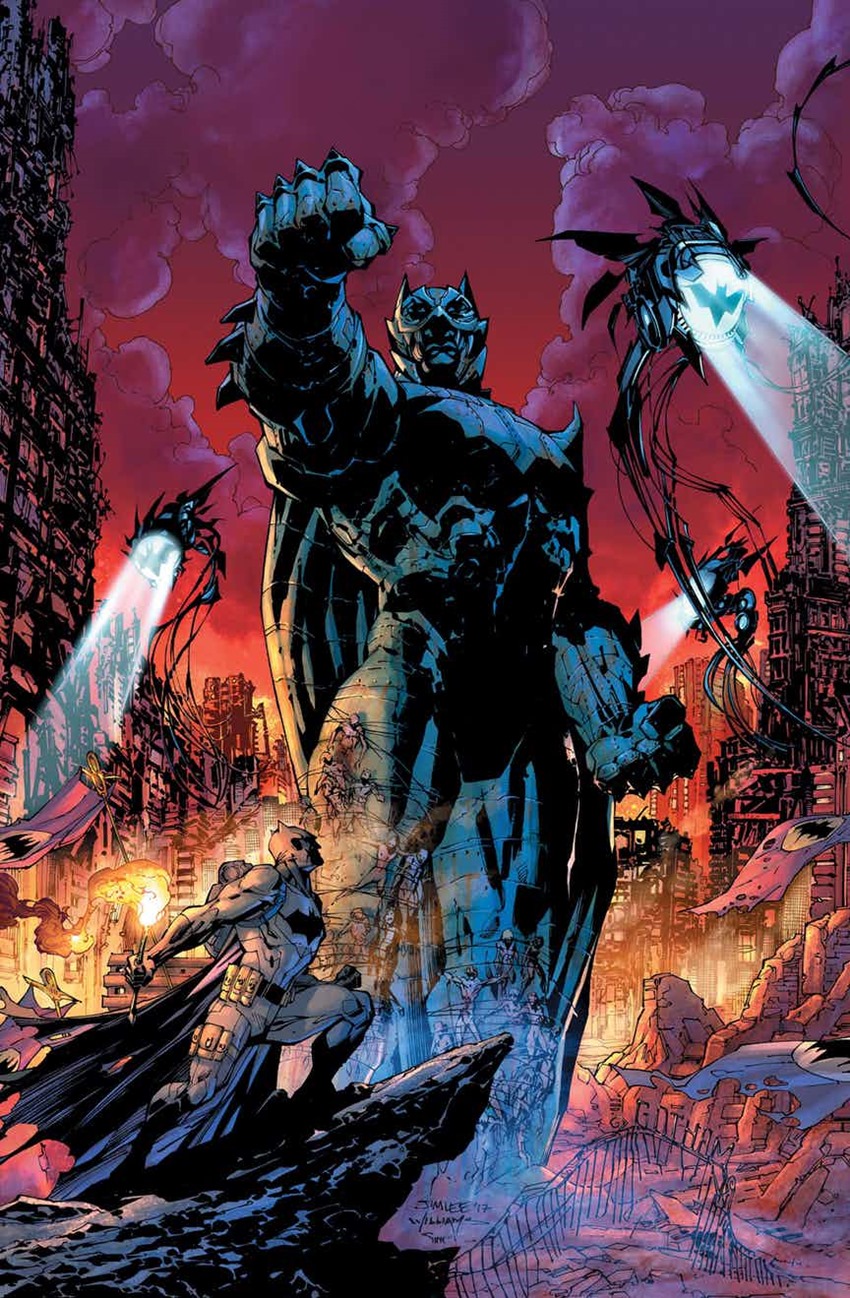 I've hinted at them over the years with Easter eggs and clues. This is a mystery that literally begins at the dawn of man and spans generations of heroes and villains and ultimately leads to huge revelations about the past, present and future of the cosmology of DC. I couldn't be more excited for Dark Days. It's the prelude to the event we've been developing for years.
So what's it all about then? DC is keeping mum on this event for now, but the first key art is hinting at a future where Batman is a bit crazier than usual. And also more megalomaniacal. One thing that you can expect to not happen? A fisticuffs war between DC's heroes that is somewhat short of being civil. "I want it built out of the stories happening now and creating new material and giving everybody a place to tell stories that fit what they're doing on their books, and feels really modern and different and above all fun" Snyder explained.
I don't want it to be grim. I don't want it to be superheroes arguing over something. Superheroes won't be fighting superheroes. I want it to be celebratory, and huge, and crazy. I am going for out of control dinosaurs and lasers.
Dark Days will be prefaced by two one-shots by Snyder, James Tynion IV, Jim Lee, Andy Kubert and John Romita Jr.  called Dark Days: The Forge and Dark Days: The Casting, that will "reveal the dark underbelly of the DC Universe" before the proper event kicks off and impacts the entire line of DC Comics. An event where it'll probably really really suck to be George Clooney in that universe.
Last Updated: March 22, 2017