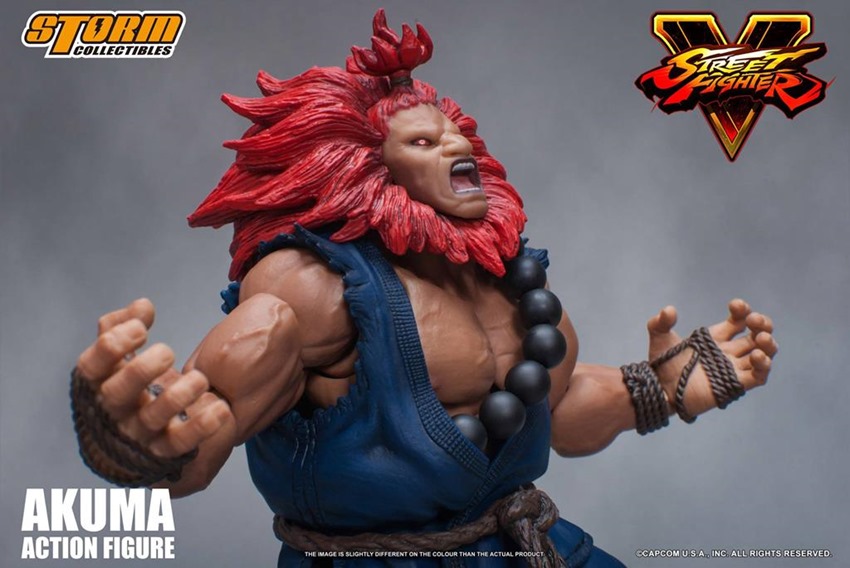 True story: It's the day after E3 and I'm looking at an M Bison action figure inside a very cool video game shop in LA. My…love for M Bison isn't exactly a secret and I'm zig-zagging over the idea of spending $70 on a cool collectible. Normally that's money that I'd reserve for more important things such as Hot Toys collectibles or having enough food for the rest of the month.
At that point, SA Gamer's two Daves are egging me on to just buy the damn thing. I said no, decided to be responsible and rather keep my cash. A day later, the fantastic staff at Stage 8 had rung up the M Bison figure for me, just in time to catch a jet back home. Sweet Grodd, I am weak. I've got no regrets though. Based on his Street Fighter V appearance, this M Bison from Storm Collectibles is outstanding.
Designed to be posed in a variety of stances, what makes the figure so brilliant is that it's actually easy to swap out faces and hands on the fly. He has plenty of them, he looks great with his arms crossed and if I had had more cash I'd probably have bought Ryu as well that day. In fact, I might look be looking at getting the whole range of figures in the future. A series which now also includes the fugliest cat I've ever seen, Akuma:
I'm not too crazy about the ridiculous hairdo which makes Akuma look like a martial arts version of Abraham Lincoln, but the rest of the sculpt looks perfect. Storm Collectibles say that you'll get the following goodies for Akuma as well:
3 x Interchangeable Head Sculpts
8 x Interchangeable Palm
1 x Gohadoken Effect
2 x V-Trigger Effect – Dohatsu Shoten
1 x Stand with Street Fighter V Logo
Bonus item:  Additional Gi with 神人 "Shin" kanji at the back
 That's not bad at all, and for the RRP of $65, I'm not complaining. Storm Collectibles apparently does limited runs of these figures, so they sell out pretty quickly. Now if you'll excuse me, I'm going to go take my M Bison figure and put him in the perfect Tuesday pose.
Last Updated: July 7, 2017