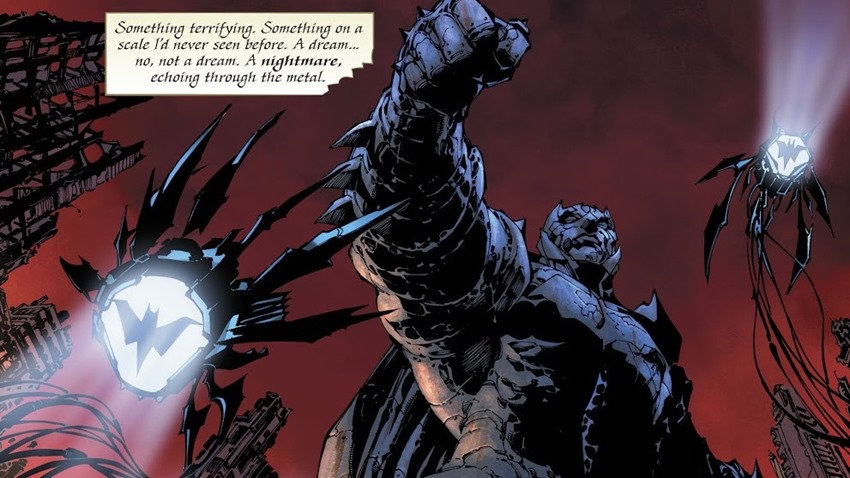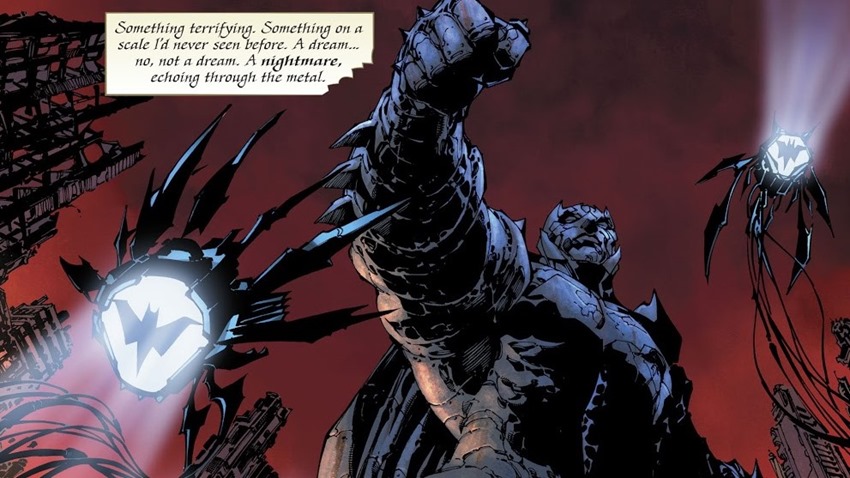 Check a mic check a mic check a one two three…BATMAN…METAL! The first massive Batman-centric event in many a year has kicked off within the current Rebirth of the DC Comics Universe, a rock opera of omniversal proportions centered on the mystery of metal within the DCU. What makes Nth metal and its various spin-offs so special? How does the dark multiverse factor into this enigma? Will we ever get a conclusion to the revelation of there being three Jokers in the DCU?
Dammit man, I don't know. Go read the comics. Of which there'll be plenty, as DC have released the official checklist for the upcoming series, affected titles and one-shots for Batman's Metal adventure. While the bulk of the tale will be contained in the six Dark Knights issues, the Dark Days, Batman one-shots and plenty of other familiar heroes will help fill in any gaps. The Justice League, Nightwing and the Suicide Squad will also all have a role to play over the course of the saga which kicks off in August and runs until February 2018.
November will be the only month where you can get a breather, as the story will take a break in the penultimate month of the year before resuming its metallic march in December. Here's the official checklist from DC Comics: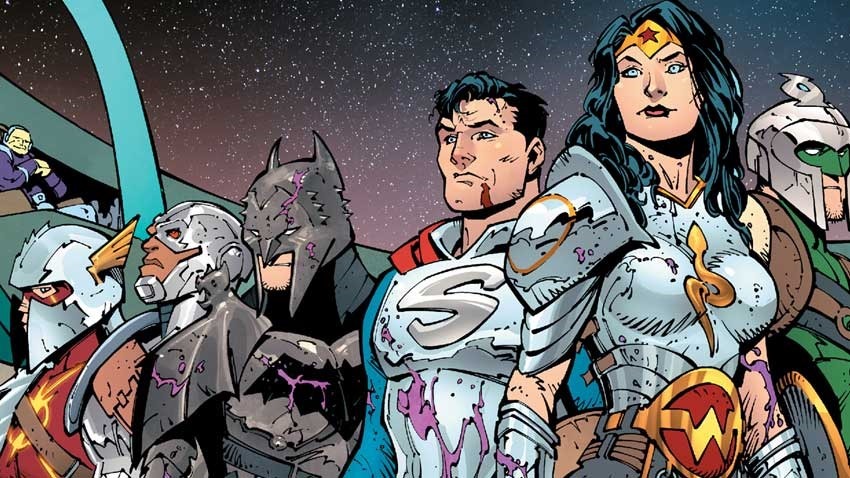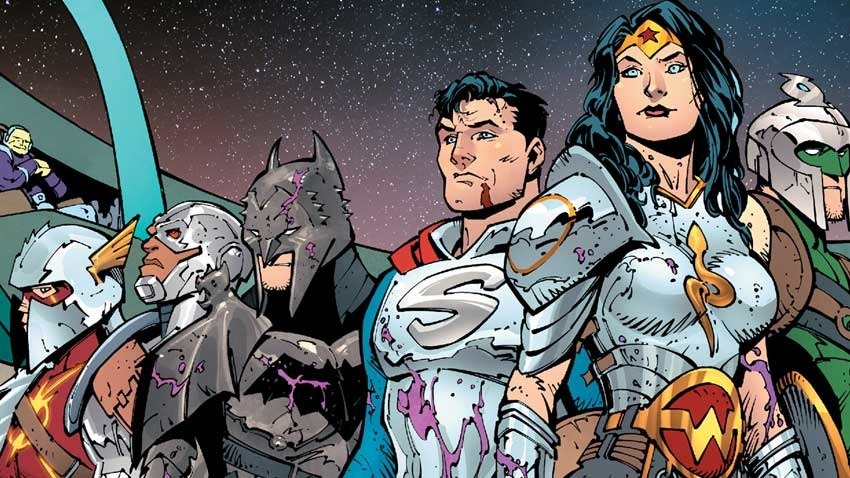 Dark Days: The Forge #1
Dark Days: The Casting #1
Dark Knights: Metal #1
Teen Titans #12
Dark Knights: Metal #2
Batman: The Red Death #1
Nightwing #29
Batman: The Murder Machine #1
Suicide Squad #26
Batman: The Dawnbreaker #1
Green Arrow #32
Dark Knights: Metal #3
Batman: The Drowned #1
Batman: The Merciless #1
The Flash #33
Batman: The Devastator #1
Justice League #32
Batman: Lost #1
Hal Jordan and the Green Lantern Corps #32
The Batman Who Laughs #1
Justice League #33
Dark knights Metal #4
Hawkman Found #1
Dark knights Metal #5
Dark knights Metal #6
That's a 25 comic book checklist. At around $3-$4 a pop, that's going to be a pricy collection to assemble. Still, Batman fighting infinite worlds to theme of rock and metal? TAKE MY MONEY. The prelude to the series has already got the ball rolling, teasing the return of Plastic Man, Hawkman's expanded role in the series and even the Joker having a hand to play in Batman's grand scheme. If you're still slightly confused as to what all of this means, then…so am I really.
In fact, the only thing I have left to link is some pondering on the state of the various metals that have popped up since Batman began his New 52 career back in 2011. I hope it fills in some gaps.
Last Updated: July 5, 2017