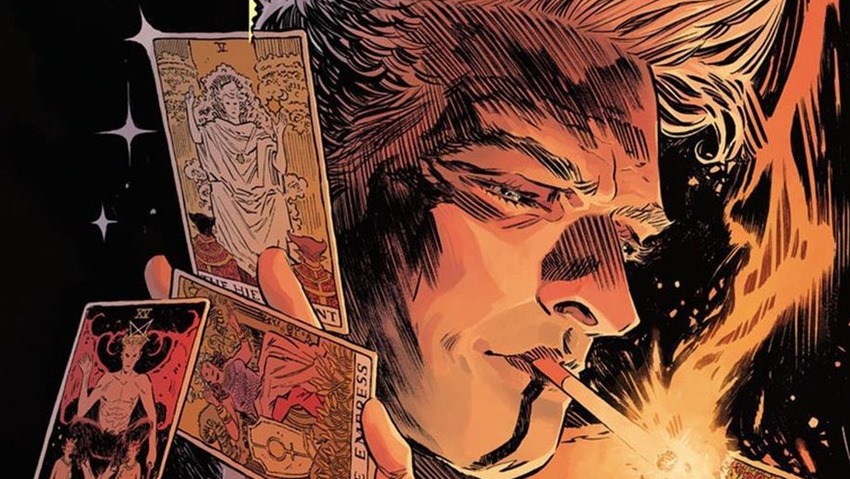 Vertigo may be gone, but some of its best and brightest legacy characters will survive beyond the imprint as new adventures unfold. Oh, and John Constantine is coming back as well. Yup, the resident mage, con artist and the DCU's greatest trickster may have just recently finished a solo run of comics, but the Hellblazer is far from done as he returns to his dark roots.
Constantine's new adventures will take place in the Sandman Universe of books at DC, that'll begin with a one-shot issue and then continue in a new ongoing series by writer Simon Spurrier and artist Aaron Campbell in November. "Year One was just the start. Now you get to inhabit the worlds, books, and houses we built for you," Sandman Universe writer and architect Neil Gaiman said in a press release.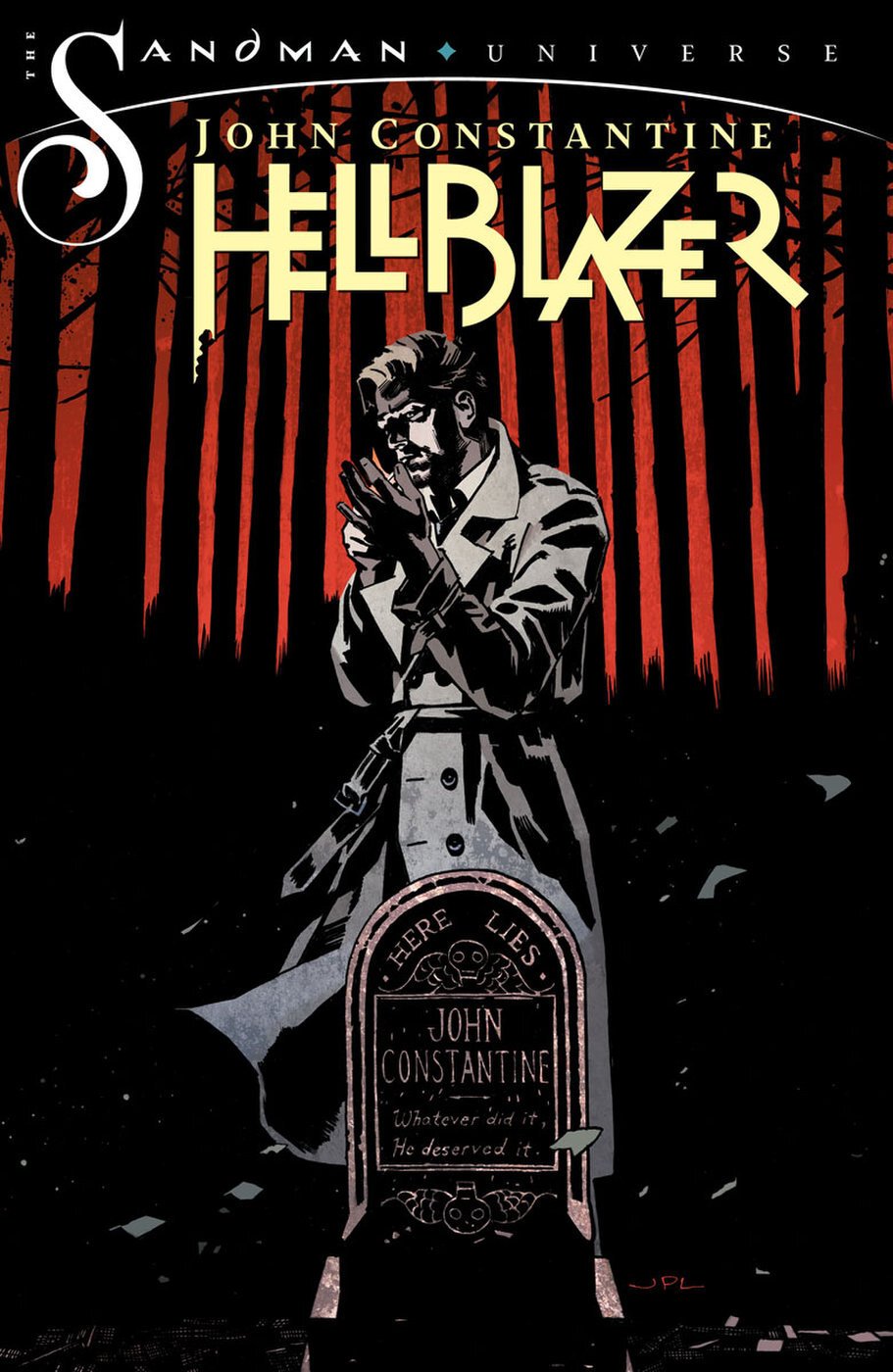 I was thrilled when I was told that John Constantine – the original, demon-haunted one who first showed up in Swamp Thing's 'American Gothic' story – is coming back to his murky and dangerous roots. More magic and more darkness and not a few gods and dreams are here for you to explore.
Constantine's return will pick up from a story thread that began all the way back in 1990's Books of Magic series as the British wizard finds himself caught in the mother of all magical wars: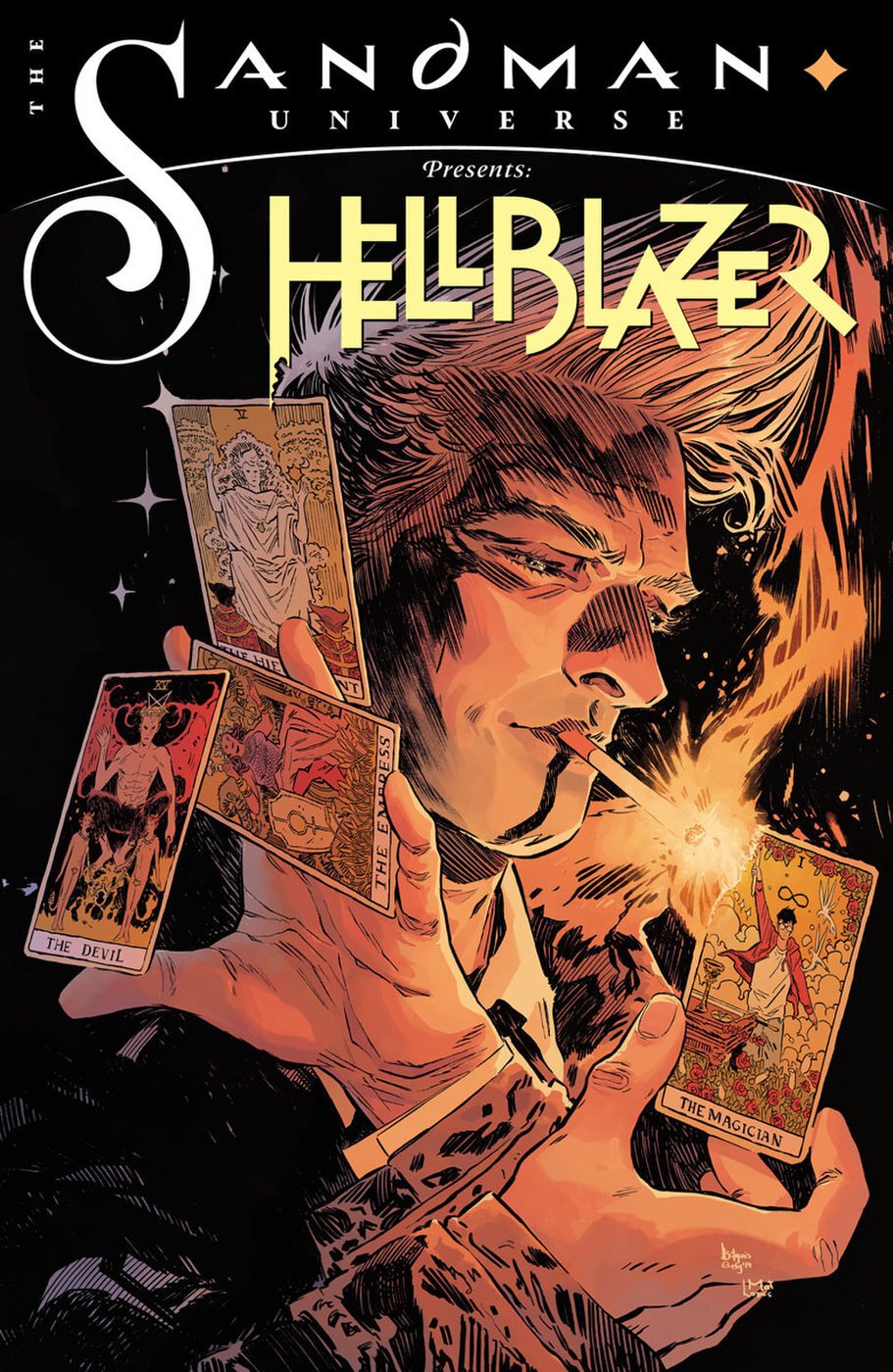 John Constantine finds himself haggard, bloody, and dying in an epic magical war – a battle that will soon consume the world. As he lies there, the vision of a young Tim Hunter stands above him, the naive youth seeing firsthand what his destiny holds. Horrified, Hunter flees back into the past, and Constantine is left behind to die.
He got better! Years later, Constantine is now attempting to track down Hunter and prevent the apocalypse from unfolding, but he'll do so in typical Constantine fashion: Cocky, brazen and making plenty of new enemies along the way. "Hellblazer's the one title I've always aspired to write. Ever since John Constantine slunk from Alan Moore's brain into Swamp Thing, dropping secrets like grenades, bewildering vegetables, and spinning mysteries, I've been drawn to his misadventures with eerie gravity," Spurrier explained.
John Constantine is the cynic's magician: a man of selfish drives and cataclysmic self-knowledge, who tries to do the right thing in spite of himself, in spite of the cost, in spite of the vile and violent world he occupies. He may not be the hero we need, but he's definitely the bastard we deserve. In this new era, everything is different. Everyone and everything he loved and knew is dead or despises him.

Alone, angry, older, and wiser, he beholds a world that is clearly going insane. The shadows are deeper than ever. So he does what he does. He breathes smoke. He grins to himself. And he goes to work.
John Constantine: A liar, a cheat and the best friend you never ever want to have. Maybe if we let him, he can also be a hero.
Last Updated: July 10, 2019