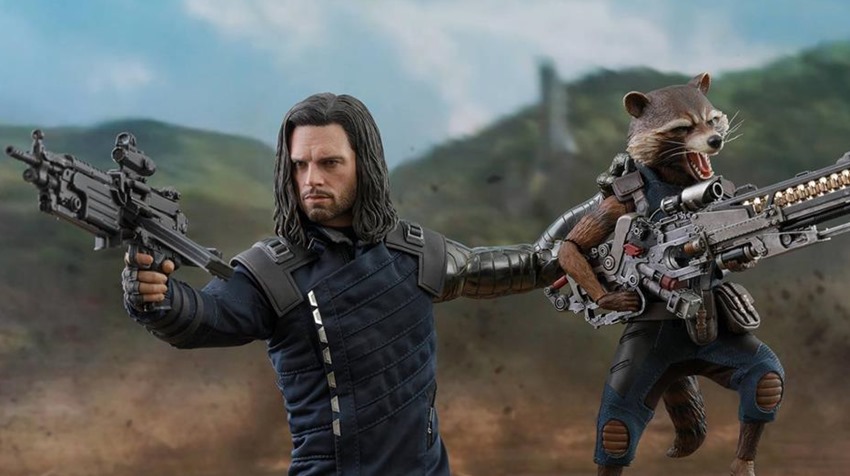 I want you to flash back to about a year and a half ago. Avengers: Infinity War had been filming for a while, and fans were eager for the first trailer. People wanted to see some footage, and eventually we got just that. Like all trailers for big budget blockbusters, Infinity War offered us the world and a threat that was on the verge of ending it.
Thanos was coming, he had an army with him and a gauntlet filled with the shiniest reality-warping stones that you could ask for. Right at the end of that trailer, fans got the money shot that they had been waiting for. Captain America and pals, racing towards the screen in a slow-motion shot that was equal parts epic and Baywatch.
I think anyone who saw that the first time, must have had the biggest grin possible on their faces. A grin that was still nowhere near as massive as the smile that sixth-scale figure replica producers Hot Toys had at the time, when they saw all the new toys that they were going to make some mad bank off of.
So far, the Hong Kong company has made plenty of Infinity War figures. Everyone from the star-spangled first Avenger Captain America to Thanos have all gotten some creepily realistic plastic love. Next on the toy block? None other than the former Winter Soldier himself, Bucky Barnes:
"And a semi-stable 100-year-old man…"

Friend turned foe, and maybe back to friend again, Bucky Barnes remains under the protection of Wakanda. Returning as one of the most conflicted characters in the Marvel Cinematic Universe, Bucky is ready for another fight. Today, Hot Toys is very excited to present the new Bucky Barnes 1/6th scale collectible figure of the marvel-ous Avengers: Infinity War line up.

Masterfully crafted based on the portrayal of Sebastian Stan as Bucky Barnes in the movie, the movie-accurate collectible figure features a newly developed head with striking likeness, a finely tailored tactic suit, two highly-detailed prosthetic arms with one arm half turning into dust recreating the mind blowing scene, also with a number of weapons and accessories including a machine gun, a dagger and a specially designed hexagonal figure stand with the movie logo!
Much like your wallet should you choose to grab this figure, expect your bank budget to be hit with the "snappening" that Thanos used to wipe out half of all life in the known universe. There's no price yet on Bucky, but expect this figure to cost you around $230-$250 when it arrives next year.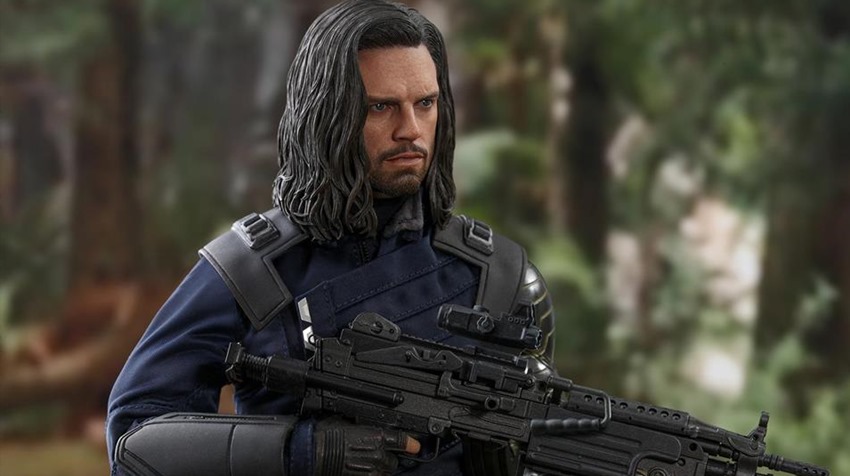 Last Updated: October 12, 2018