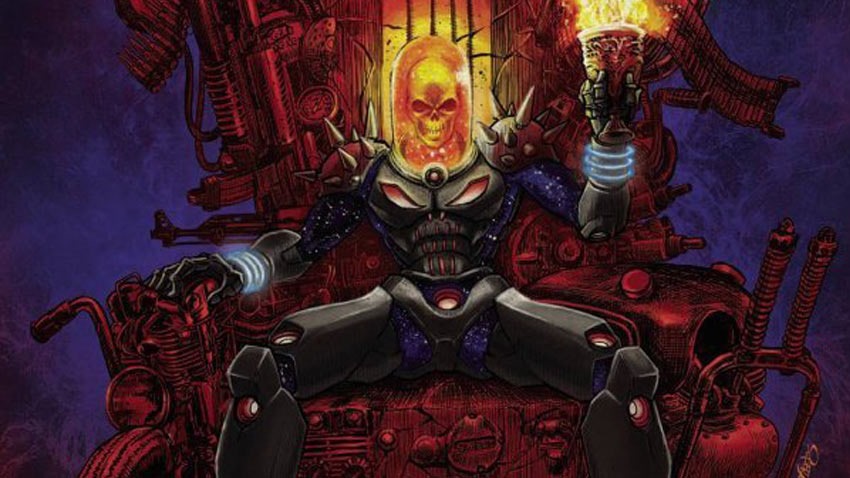 Feel like some spoilers? If you haven't had a chance yet to read Thanos by Donny Cates, Dylan Burnett and a whole buttload of other top tier creative people, then walk away right now. Right, on with the story then. In a far future where Thanos has won and realised that getting everything he ever wanted was possibly the worst idea ever, there exists a sidekick who does his bidding.
A wisecracking spirit of vengeance, who has weathered the eons and has emerged from the void to be plenty scathed. Imagine the Ghost Rider, imbued with the power cosmic and having served as one of the heralds of Galactus. Also, he's nuttier than the inside of a squirrel colony and he happens to have a history with the Marvel Universe because he used to go by another name many millennia ago: Frank Castle AKA The Punisher.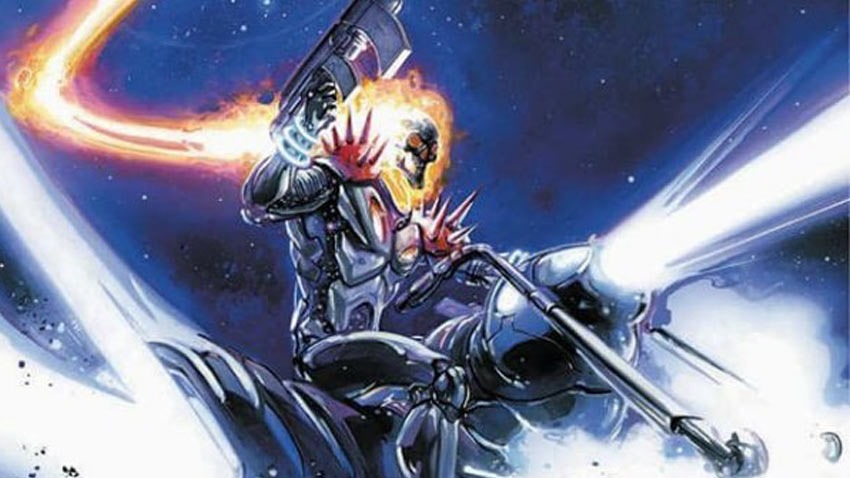 Crazy, right? A Ghost Rider Galactus Herald who once fought crime as the most feared vigilante in the world sounds like a mental combination of note, the most heavy of metal thrown together into a complete package that comes with its own guitar solo. So how did Donny Cates and artist Geoff Shaw dream up this cackling concoction of badass design? It wasn't that difficult actually. "I thought he would look cool," Cates explained at Comic Con Africa.
Ghost Rider is a character who much like Venom, who for the longest time was just a fucking cool drawing. It took people coming in, adding to the mythology and stuff like that. Ghost Rider is a sweet airbrush on the side of a van, right? It's a pretty easy path for being 'what about that but in space?'.

I always liked as a kid, this idea of a new character, you didn't know who they were. A big 'who's under the mask' thing. So I wanted to do that to get people talking about my book. Who would be surprising? Who loves vengeance more than Frank Castle? It was just an easy path from there and it's crazy how much people like him.
And now you know. There's no shortage of Cosmic Ghost Rider in Marvel right now, with his debut appearance being in Thanos and having already made his mark with his own solo limited series.
Last Updated: September 26, 2019