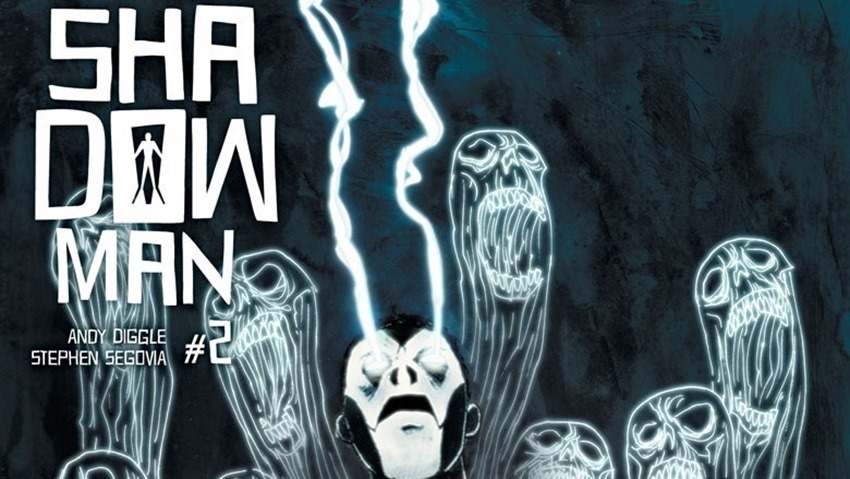 Who needs several decades worth of continuity, multiple pokes of the reset switch and a storyline that can only be fully appreciated across multiple series and tie-in issues? Not Valiant Entertainment, that's for sure. Ever since the comic book publisher returned to the big leagues, their monthly titles have focused on one core idea: Create exciting new adventures featuring fan-favourite characters, that are easily accessible no matter which issue you happen to have in your hands.
It's been a winning recipe so far, with characters such as Bloodshot, X-O Manowar and Ninjak seeing a renaissance within their own books. The next hero due for a resurrection? None other than Jack Boniface AKA Shadowman.
The Deadside is calling, the power of the Baron Samedi grows with each passing day and New Orleans hides a few secrets within its dark streets and alleyways. The first issue of Shadowman kicks off a new saga by writer Andy Diggle called "Fear The Dark", that'll see Jack facing fear itself across three issues. Here's a look at the action to come, as illustrated by the spooky art of Stephen Segovia:
Jack Boniface has only just returned home to New Orleans…but the Deadside won't let him stay gone! From across the veil of life and death, the malignant presence of Baron Samedi – a ravenous voodoo deity bent on consolidating power at all costs – now seeks to infiltrate the mortal plane and claim the legacy of Shadowman for himself! But even as Jack and Alyssa marshal a defense to Samedi's inhuman agenda, a monstrous new force – driven by killer instinct and a rabid hatred of the Shadowman – is about to turn the Big Easy's back alleys into a hunting ground…

On one side: The Brethren, a society of wealthy and powerful occultists obsessed with Darque's resurrection and ushering in a millennia-long reign of darkness. On the other: Shadowman's old allies from The Abettors…and Darque's own sister, Sandria, who would like nothing more than to grind her brother's bones to dust.
Issue number the first hits stands on March 28, while issue deux continues the story on April 25. If you'll excuse me, I need to check that my night-light is on before I start reading. For a friend of course.
Last Updated: February 26, 2018