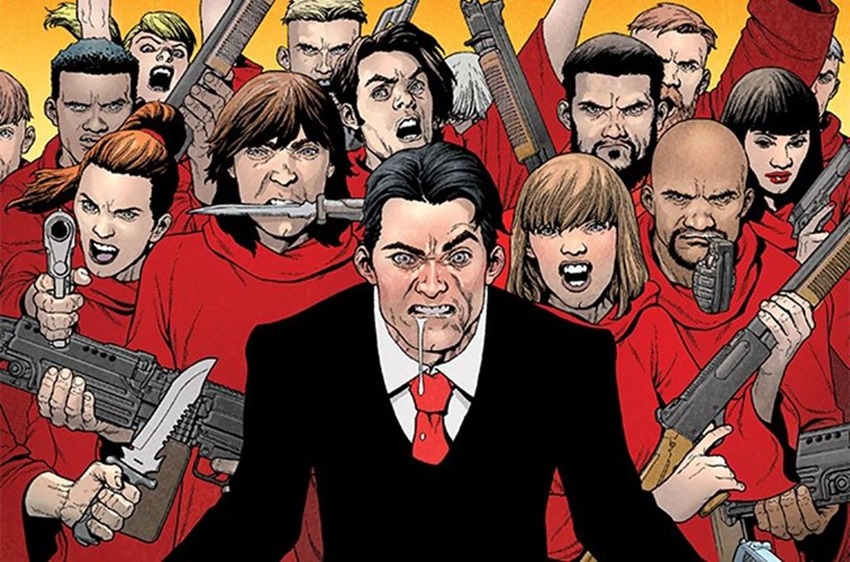 James Bond is a relic. An idea from another era, a secret agent whose hedonistic lifestyle of guns and rampant sex have forever changed the world. He's an archaic lifesaver, a hero who simply just doesn't fit in with today's sensibilities. If you ever wondered just how Sean Connery or Roger Moore's 007 would function in a sensitive world but without having MGM raise their lawyers from a deep slumber then maybe you should have a look at…Jimmy's Bastards.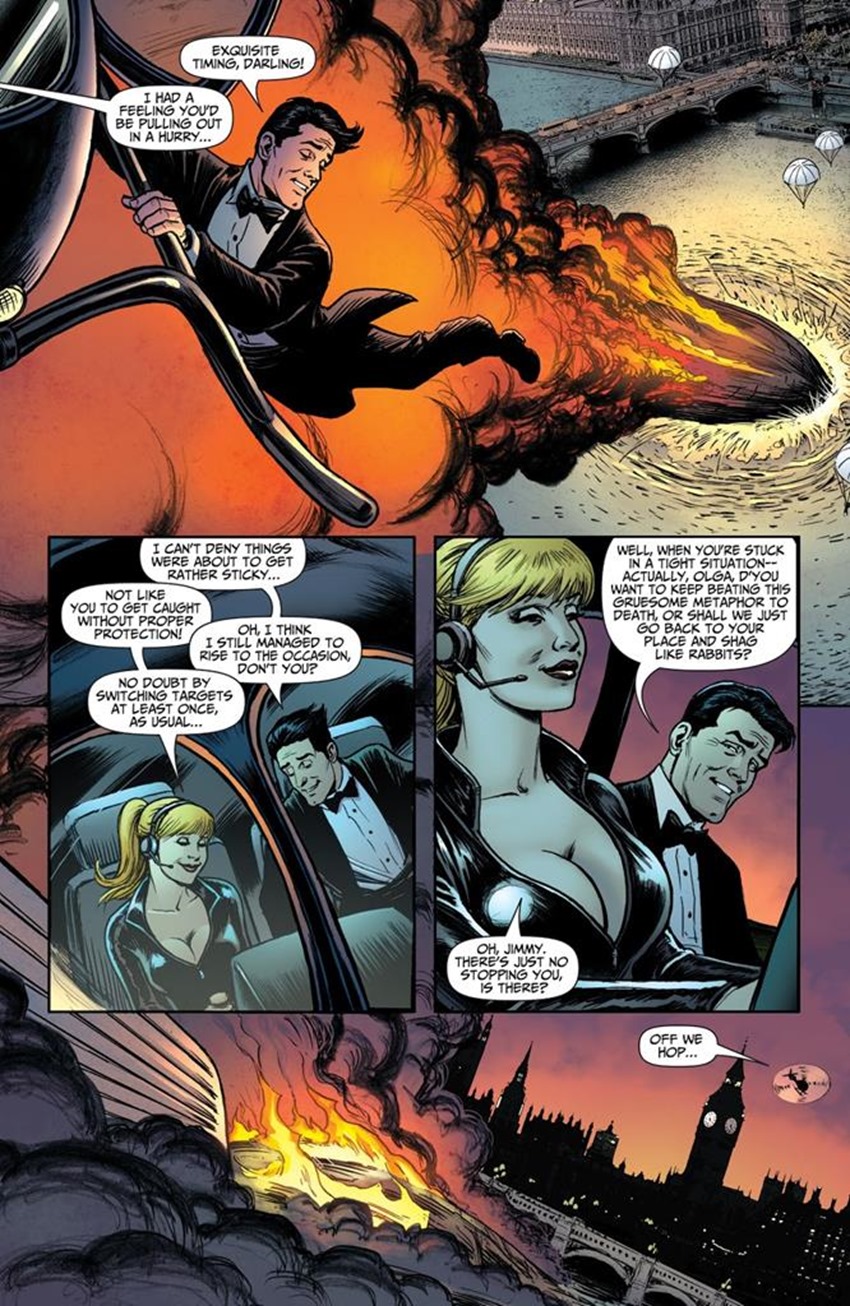 The concept is easy enough: Britain's greatest secret agent Jimmy Regent spends half his time foiling would-be supervillains and the rest of his time living his life between the legs of yet another damsel. Jimmy's insatiable lust may have had a slight side-effect however: He happens to be the father of hundreds of children, and they've all got a bone to pick with the UK's most suave sex addict.
If it sounds utterly mental, then don't be surprised: It's a Garth Ennis written comic book that has the potential to offend everyone. Imagine Jesse Custer from Preacher or Billy Butcher from The Boys with a higher class of education and you already know what you're in store for: A madcap romp with twists that come out of nowhere and a bodycount that quickly reaches the double digits as Regent shoots his way out of danger.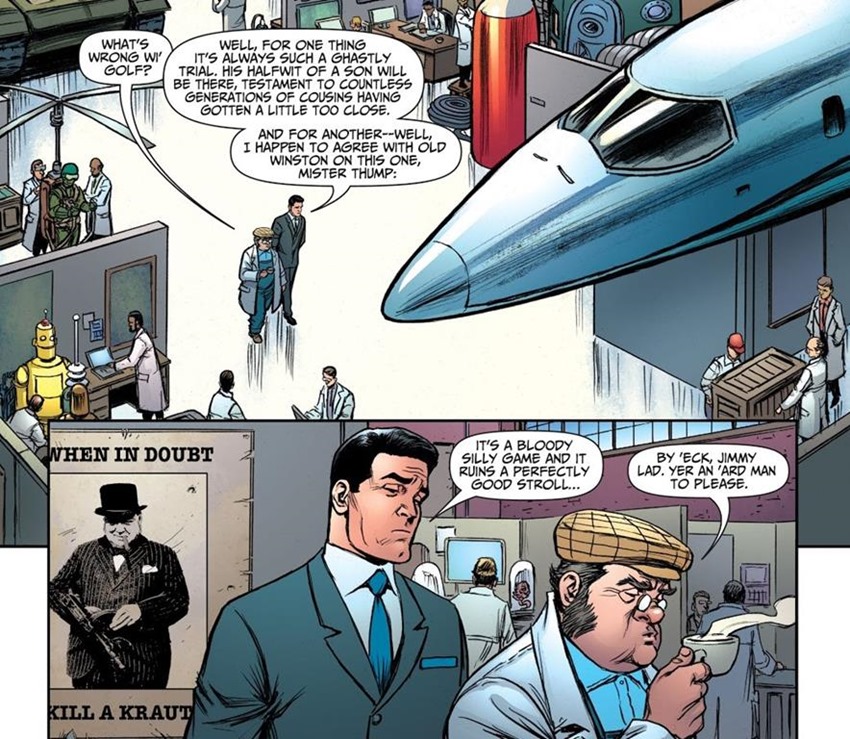 Caught in the middle of this is Nancy McEwan, Regent's trusty partner and the polar opposite to her Majesty's favoured agent: Cool, calculating and possibly the most dangerous person on the planet as she provides the point of view entry-point for readers. Bundle all of that up and you've got a series which is dry, absurd and explosive with its humorous beats that waste no time on riffing on the ol' James Bond tropes whenever possible.
The best part of this series however? Russ Braun's fantastic art that captures the smallest details with expert precision. When the magnificent Steve Dillon passed away not too long ago, Garth Ennis lost one of his most frequent collaborators. In recent years, his words have joined forces with Braun's art and the duo have been an incredible tag team of wild ideas and dynamic art since then.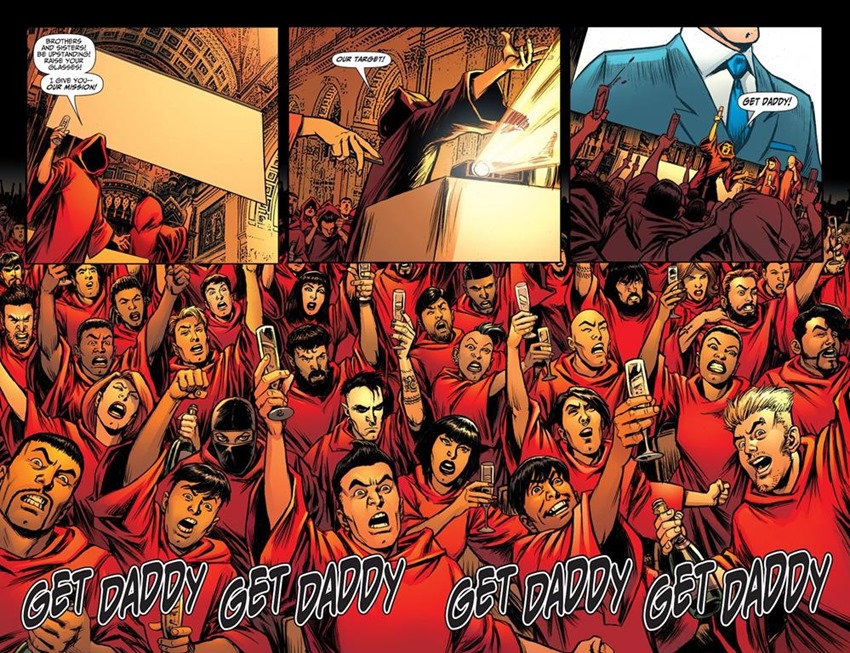 There's a perfect fusion here, thanks to Braun accurately translating Ennis' delightful madcap adventures and colourist John Kalisz giving each page a vibrant pop. Also, I'll never ever get tired of Braun's ability to create the most wonderfully expressive facial expressions with the fewest strokes of a pen. That's what I call real talent.

Jimmy's Bastards is James Bond for a new era. God help us all.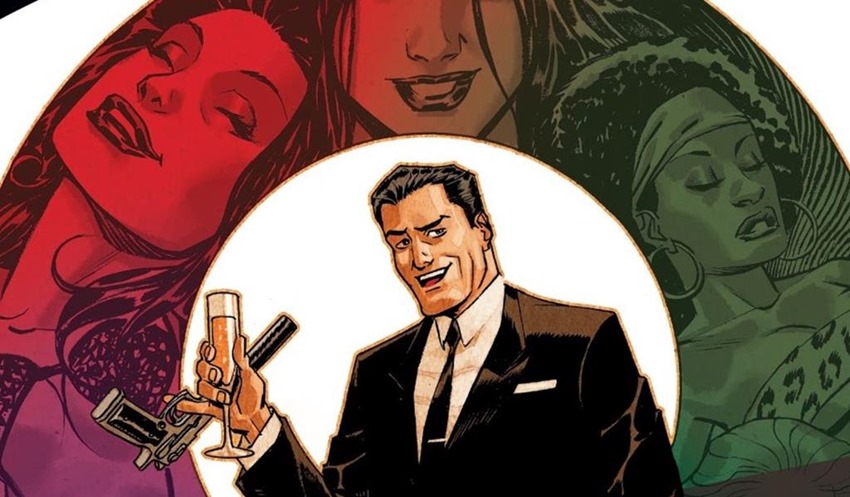 Last Updated: May 9, 2018