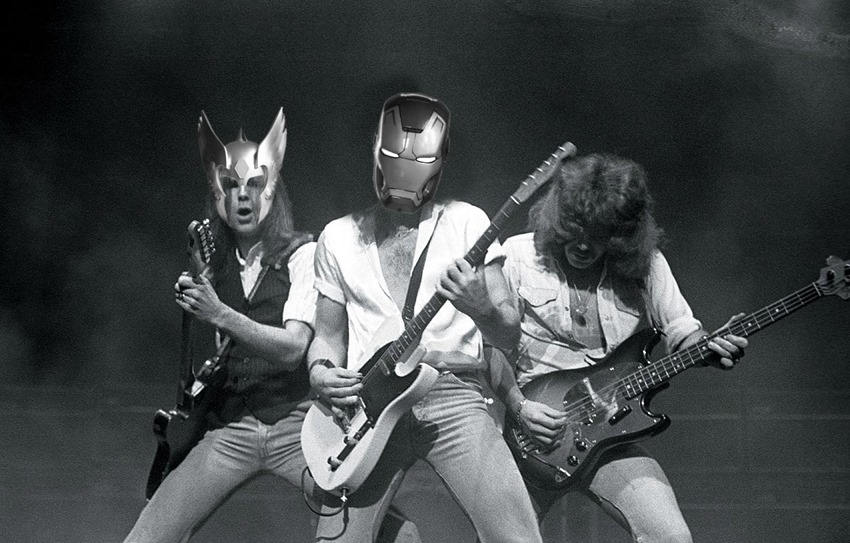 Imagine it's 1995. Comics are massive, you've heard that a Spawn movie is in development and you're pretty certain that it won't be a guilty pleasure starring John Leguizamo in a fat suit for years to come. Everything is going to be alright. And then you walk into the street and get hit by a car. You wake up twenty two years later from your coma, and you have one question for the nurse:
"Where are my damn comic books?"
And then the future shock sets in. Why does Thor have a curvier figure now? How can there be so many Spider-Men web-slinging around. Why is Captain America cackling maniacally while he drowns puppies? Yup, the Marvel Universe is a weird and different place right now, with a status quo that defined that universe for decades, being tossed upside down in recent years.
Marvel knows that it's bleeding fans right now, readers who are fed up with the more heavy-handed approach to introducing change to that universe lately, which reeks of a Roman Reigns 2016 main event push in its obviousness. And the House of Ideas knows that it needs to restore some order to a very chaotic universe right now. Which is where Generations comes in, as that series looks like it'll be blending the past, present and future into one cohesive direction for the publisher.
And according to a leaked synopsis on Amazon via Newsarama, that status quo certainly is coming back: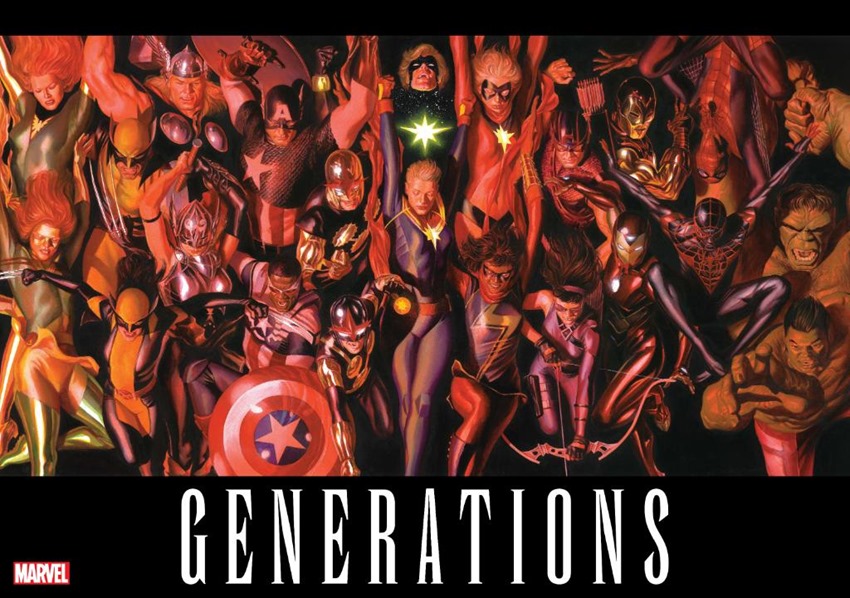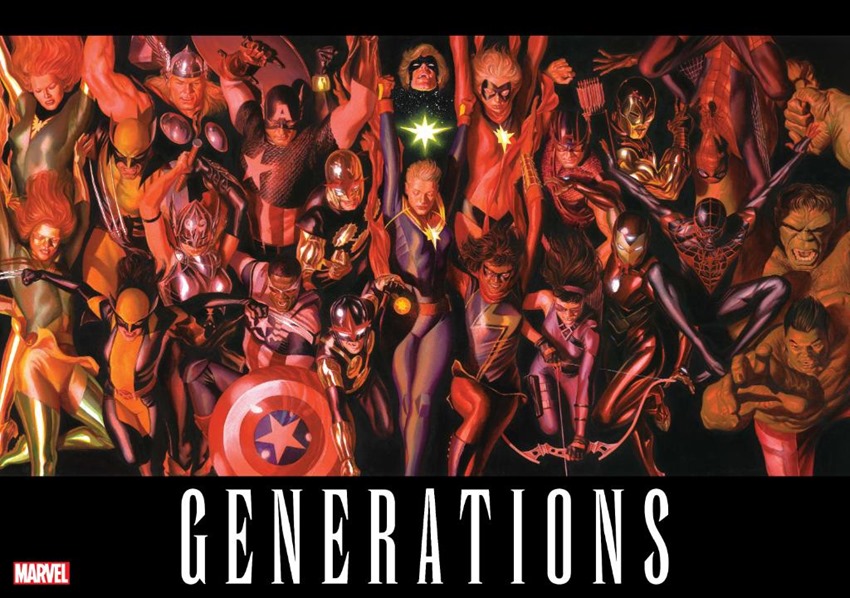 Once upon a time, a skinny kid from New York City picked up a shield and charged into battle… a prodigal son lifted a sacred hammer and proved himself worthy… and an arrogant genius forged an armour that would harness his true potential. And together, they became Earth's Mightiest Heroes. Today, that heroic legacy lives on in the next generation of heroes – and it will be put to the test as the Marvel Universe's greatest champions unite and charge headlong into tomorrow!
Well alright then. For the record, there's nothing wrong with new blood in comics, but Marvel has been a tad bit too overeager to introduce that transfusion to the line of comic books. Instead of taking time to grow and nurture these characters, they've been shoved down the throats of readers, who predictably haven't been keen to digest these cha-cha-changes.
Hopefully Generations can sort this mess out then, when Marvel properly reveals the event and the creators who'll be crafting it.
Last Updated: March 8, 2017