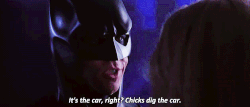 Growing up, who didn't want a Batmobile? People who were dead inside, probably. But the point still stands: The Batmobile was and still is the zenith of human desire. The chance to one day pilot one of those vehicles is what drives humanity onwards, hoping and begging for a day when they'll get to sit inside that iconic vehicle. It doesn't even matter which Batmobile it is. It could be Adam West's tricked out Ford Futura or Val Kilmer's strangely organic road monster. Just having that chance to go for a spin would be like having every Christmas ever all at once.
But it's not going to happen.
Sadly, many of us will never get to know the glory of what it's like to sit in a cockpit that reeks of Ben Affleck's suit sweat. Fortunately, the next best thing is here: A remote control Batmobile. And I'm not talking about your usual cheap wheelie machine this time. Instead, Mattel have pulled out all the stops for their latest model Batmobile that was revealed at the New York Toyfair. Just look at it: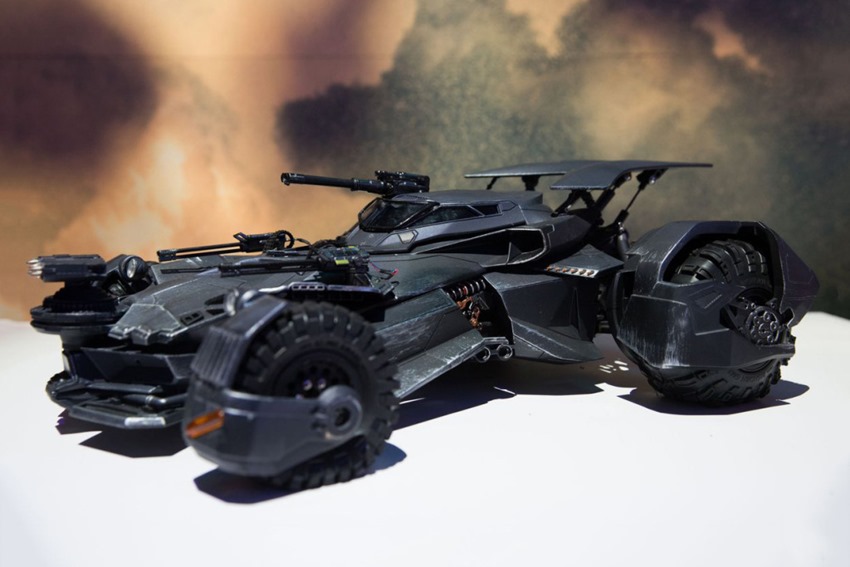 So what makes this one different? Well for starters, it has a decent size and heft to it. The exhaust vapes out fumes to emulate that afterburner action. It has suspension that raises the body off from the ground. Guns that track targets when you turn, a tiny Batman who turns the wheel inside and even a dash-cam so you can actually see on your phone what Batman would see while driving it. I think I'm in love. I may not dig the idea of this Batmobile being controled via a phone/tablet app in lieu of a proper remote control but dammit man I love this particular incarnation of the crime-busting vehicle.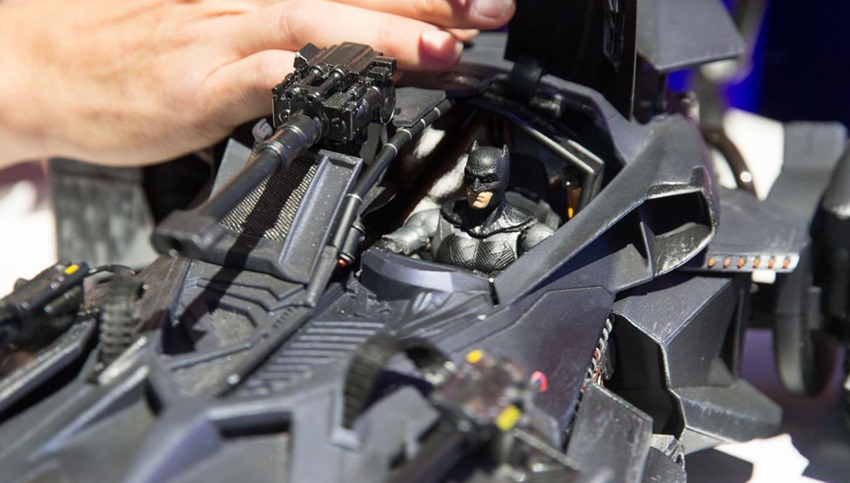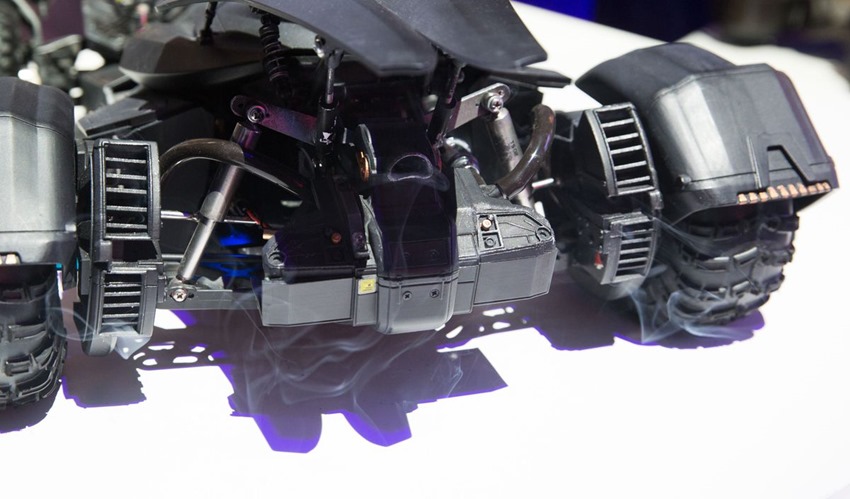 The price tag for this premium model though? A cool $250 apparently when it reaches stores in October in time for the build-up to Justice League. Just in time for my second birthday, Christmas, Hannukah or Kwanzaa. Hint hint.
Images: Lili Sams Sams and Mashable
Last Updated: February 20, 2017