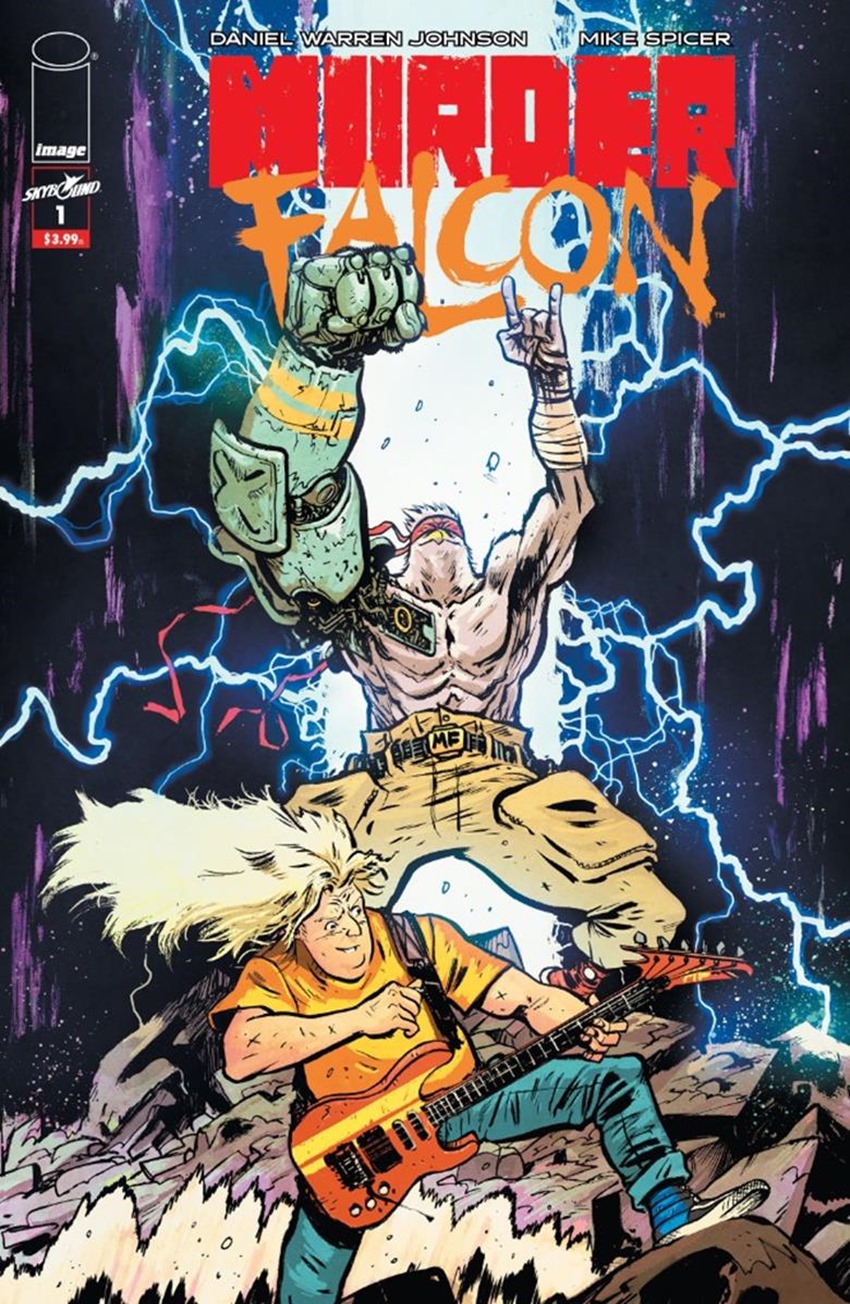 Tenacious D once sang about how it was downright impossible to kill the metal. The heaviest and most brutal incarnation of music, metal continues to survive and thrive thanks to the fact that its an eternal source of energy and inspiration. While metal may indeed be unkillable, using that music as a weapon may not be too much of a stretch.
Especially when the leody of mayhem allows you to summon an avatar of brutal justice that can shred with the best of them and unleash the purest of licks right into the stupid face of an evil that threatens to destroy our planet. Wait what? Well bamboozle yourself no more, because that's exactly what's on the horizon later this year with Murder Falcon.
From one-man comic book band Daniel "Space-Mullet" Warren Johnson comes an adventure that journeys deep into the power of music and the most rockin' chords ever strum out of a Gibson guitar. "Music is something that brings me a lot of joy, and it was my goal to translate that into images, thus bringing MURDER FALCON into the world," Johnson said in a press release.
It's a super combo of all the things I love, and I'm so excited to share it with you all.
Here's a preview of Murder Falcon. Just try not to read it with a lit Zippo, okay?
The world is under attack. Monsters have invaded our streets and our homes, and there's only one thing that can stop them: METAL.
Jake's life is falling apart: no band, no girl, no future…until he meets Murder Falcon, a legendary monster-killer sent from The Heavy to destroy all evil. But he can't do it alone—he needs Jake by his side, shredding up a storm. Now, with every chord Jake plays on his guitar, the power of metal fuels Murder Falcon into all-out kung fu fury on those that seek to conquer Earth.
Brutal. Murder Falcon starts a worldwide tour later this year with Mike Spicer on colours and Rus Wooton on letters. Tickets I mean issues going on sale from October 10.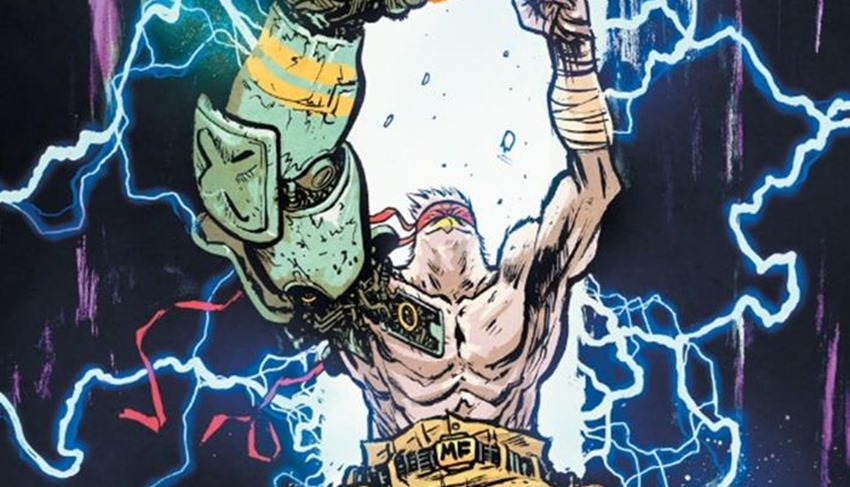 Last Updated: July 10, 2018