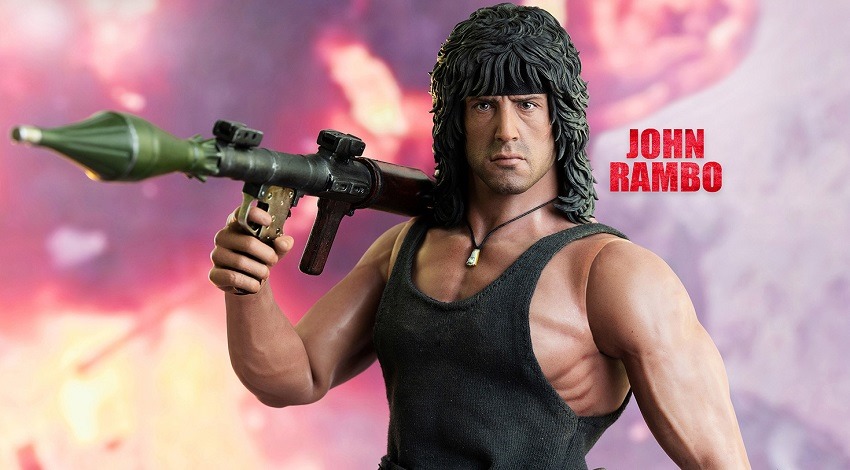 You just don't turn it off! Four decades later and with a final film apparently in the bag, the tale of John Rambo is finally over. Over a series of films that starred Sylvester Stallone as the battle-scarred special forces operative who was forced into a corner, just about everyone has a favourite incarnation of the character. Whether its Last Blood's premise of "Home Alone but Rambo" or even the original soldier returning home to a country that hates and fears him, Rambo's tale is one of action but with mental consequences attached to it.
For many, the ultimate Rambo hails from the excess of the 1980s action film genre. The mountain of veiny muscles, who ripped Afghanistan apart when he managed to kill the entire Russian army that was terrorising the Middle East nation. Heck, Rambo proved that when you're fighting the best that an unlimited Communist regime war chest can provide, you damn well better bring a tank to a Hind-D chopper fight.
Anyway, that's the Rambo which many of us think about whenever his name is mentioned, which conveniently also happens to be the version of the character that action figure enthusiast company ThreeZero have slapped together. Here's a look at the fellow, whose sixth-scale arms are so ripped that if he flexes them he might just put your eyes out:
Fully-articulated collectible figure featuring realistic likeness to the character's appearance in the 1988 film Rambo III as portrayed by actor Sylvester Stallone. 1/6th scale John Rambo collectible details:

12 inches (~30cm) custom designed action figure body
The head sculpt features a realistic likeness of actor Sylvester Stallone
Black bandana
Jade pendant
Military jacket
Tank top
Military watch
Military pants
Belt
Boots
Military bag
Exchangeable hands
1 pair of fists
1 right holding gun
1 left holding gun
1 right holding knife
1 left holding arrow
1 right holding bow
Weapons:
Compound bow with quiver & 5 arrows
C4 explosive x 1
Boot dagger x 1
Survival knife with sheath x 1
AK with M203 grenade launcher
RPG-7 launcher
The only thing not included? A tiny Colonel Trautman to rescue from a Sixth Scale Soviet prison. Rambo will cost you around $199, with a release date of Q2 in 2020. Just remember, Rambo never starts a war but he'll be more than capable of ending it.
Last Updated: November 19, 2019