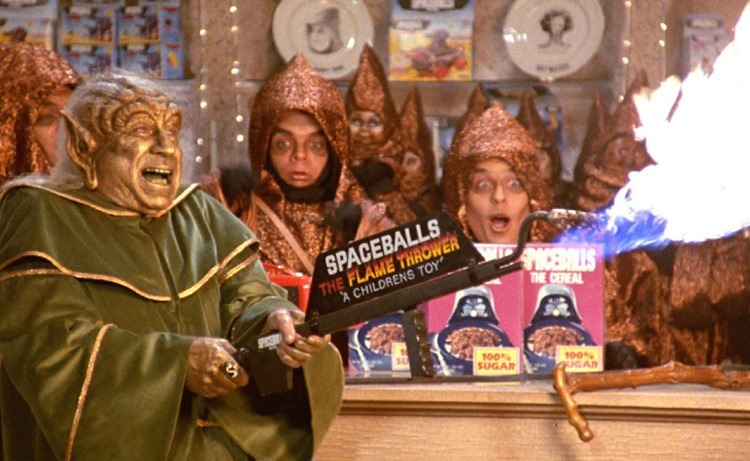 Moichendisin'! Disney looks set to start making some serious coin on Star Wars this year, when Episode 7: The Force Awakens in December. And that's a brilliant date for a Star Wars movie to release. Why? Because Star Wars is the kind of franchise that was built on merchandising.
Toys! LEGO! Costumes! Star Wars branded flamethrowers! Kids are going to go mental this Christmas. Star Wars toys can also be a great investment, which is something that I tell myself every night as I star at my box of mint-on-card Jar Jar Binks from Star Wars Episode 1: The Phantom Menace, and wait for the market to reward meesa. One day, one day…
Disney is already looking at making around $500 million in profits from toy sales this year from Star Wars, so clearly people do want the merch. Over the last couple of days, a ton of new Star Wars toys were unveiled. From your usual assortment of action figures to some very cool LEGO, there's a lot that I want. But easily the most sought-after item already, is the Sphero BB-8.
A remote control version of a droid that looks set to eclipse the popularity of C3PO and R2D2? I want in on that. I've put together a gallery of all the cool stuff on the way. Now if you'll excuse me, I think I need to go see if I have cash for a Kylo Ren costume.
Yes, the Force has indeed awakened, in my bank account. Which is now going to be so empty, that it very much is the dark side.
Last Updated: September 4, 2015