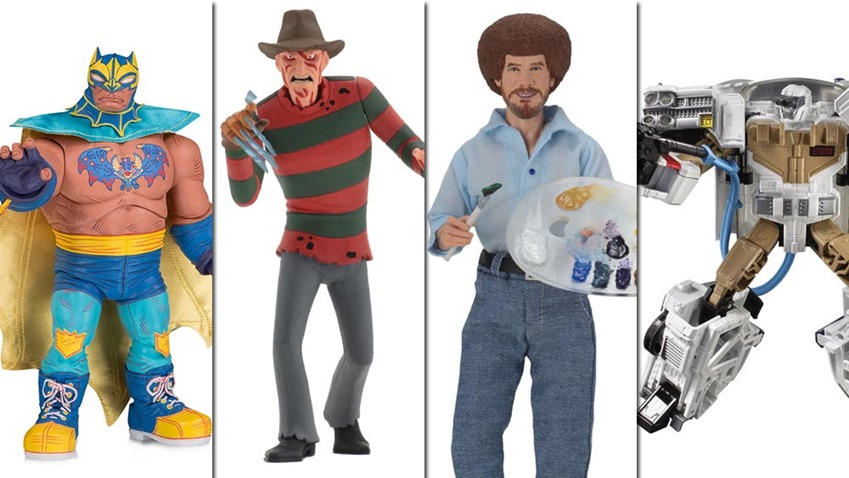 You can run, you can hide and you can cry…Hell you might as well do all three, because when Toy Fair 2019 kicked off, there was no refuge available for your wallet. Instead, the weekend saw more plastic unveiled than the supply closet of a Hollywood doctor. From Transformers to Batman, the New York show floor was filled with all manner of content that would bring out the inner child in even the most jaded cynic.
Here's a look at the best of the best, that tickled plenty of fancies.
Transformers-Ghostbusters Collaborative ECTO-1 Ectotron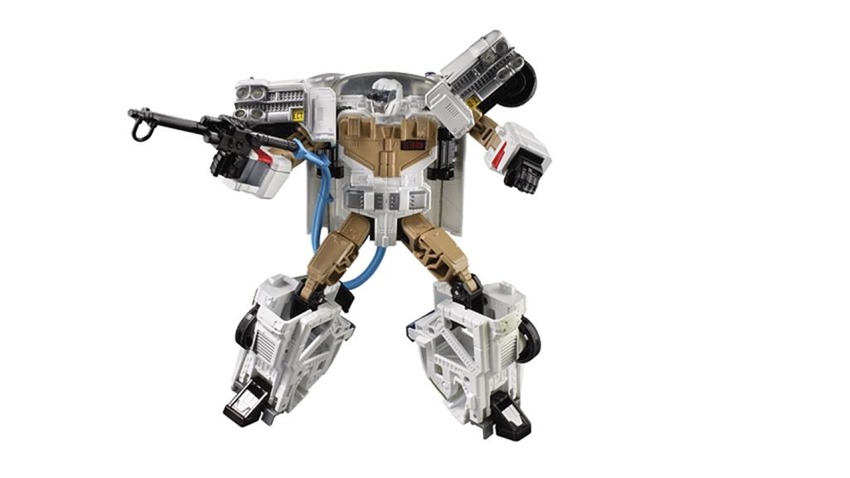 In a weekend that saw plenty of new Transformers toys revealed, from Omega Supreme to a new Masterpiece Beast Wars Megatron (YEEEEESSSSSSS), there was one clear winner: A collabo-whammo from Hasbro and Sony studios, that will see the iconic ECTO-1 of Ghostbusters fame given an Autobot makeover. Called Ectotron, this retool of the Combiner Wars Hot Spot figure will actually be an in-canon character in the Transformers universe and will make an official debut later this year in a new IDW comic book series.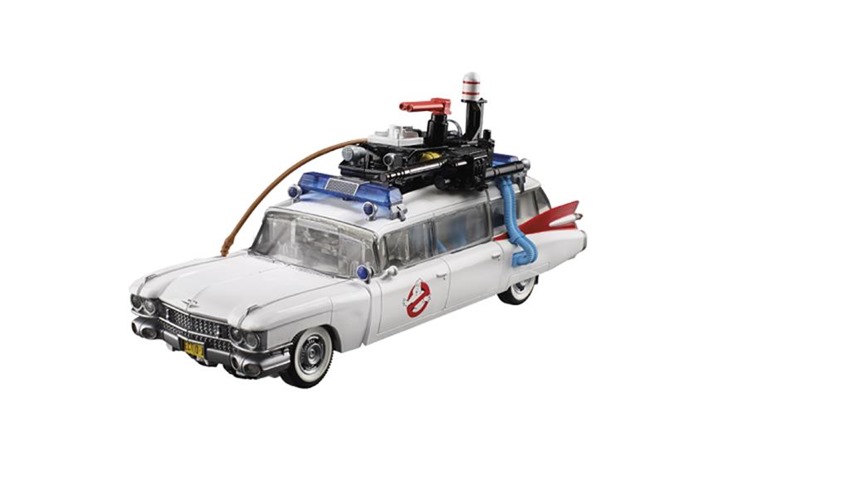 Who ya gonna call? A robot in disguise, that's who.
NECA Toony Terrors Figures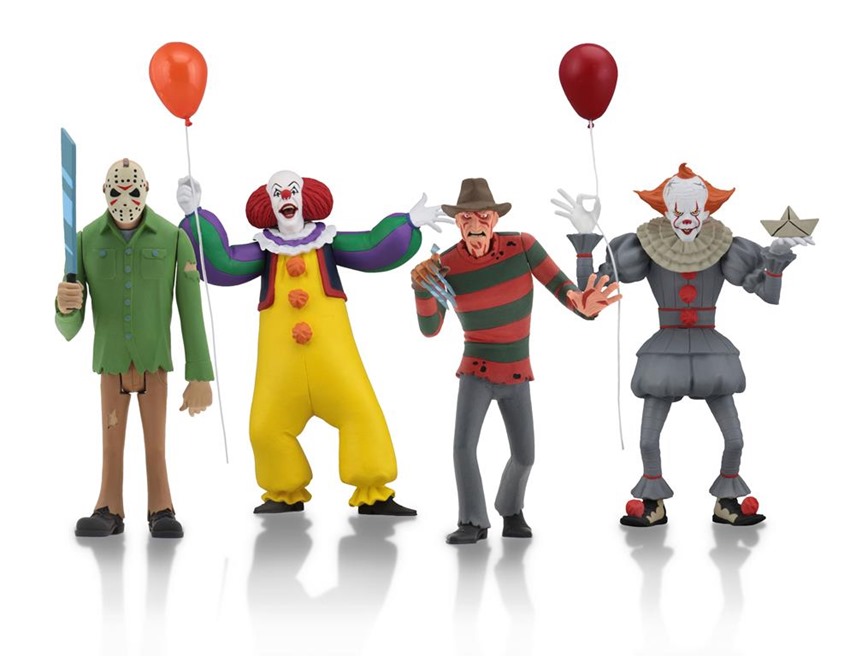 What happens when you combine the best slashers of the 1980s (and one from recent memory!) into a dream team of stylised figures? You get NECA's new Toony Terrors toys, which aim to bring all "the fun of Saturday morning cartoons to your horror collection with these adorable little creeps!". Sign me up for an animated series where Freddy fights Jason every week, pronto!
DC ¡Lucha Explosiva!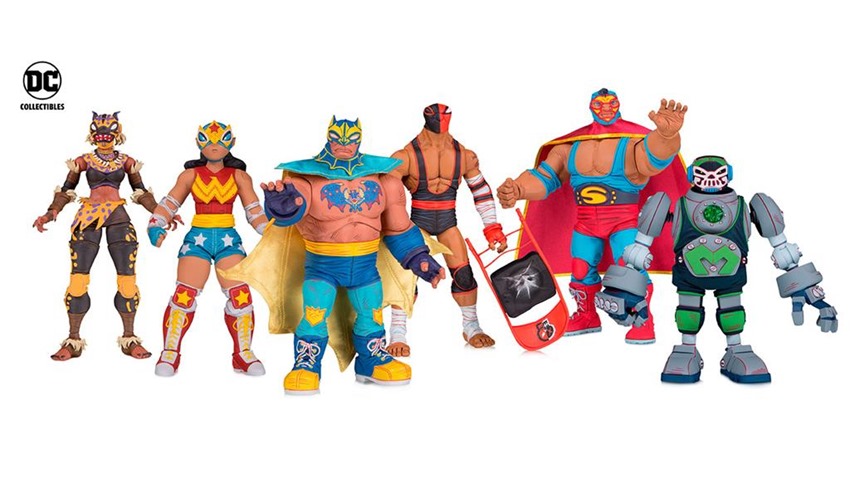 What could be cooler than brand new action figures starring Earth's mightiest mortals? How about brand new action figures starring Earth's mightiest mortal as luchadore wrestlers? MUY CALIENTE! BAH GAWD, BANE JUST BROKE BATMAN IN HALF!
NECA Ultimate Emissary Predator #2 Figure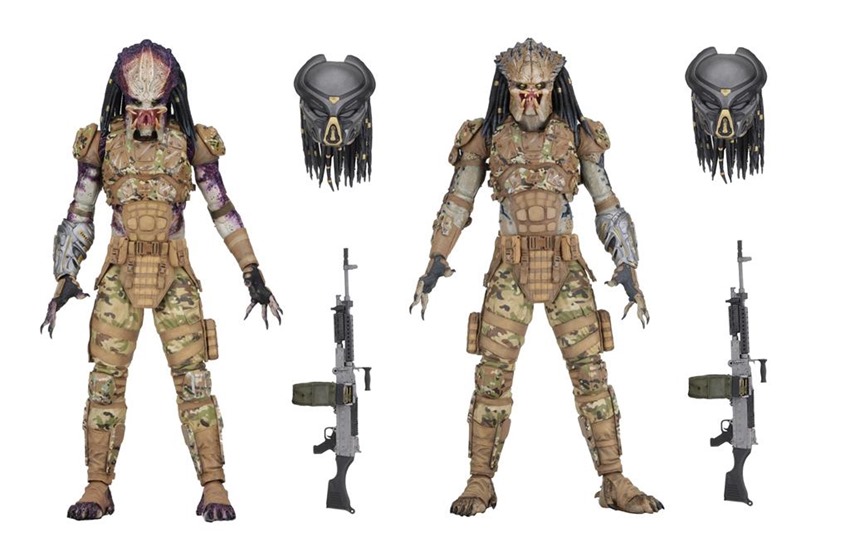 So fun fact: Shane Black's The Predator was originally going to include another offshoot of Predators, dubbed the Emissaries. The boots on the ground trooper of the Predator homeworld, these military veterans would have originally joined forces with the Loonies to help fight back against the ultimate Predator. Their scenes were deleted however, and if you're looking to make a better Predator movie, you'll have to do so with these action figures that are on the way from NECA.
NECA IT 2017 Pennywise 1/4 Scale Figure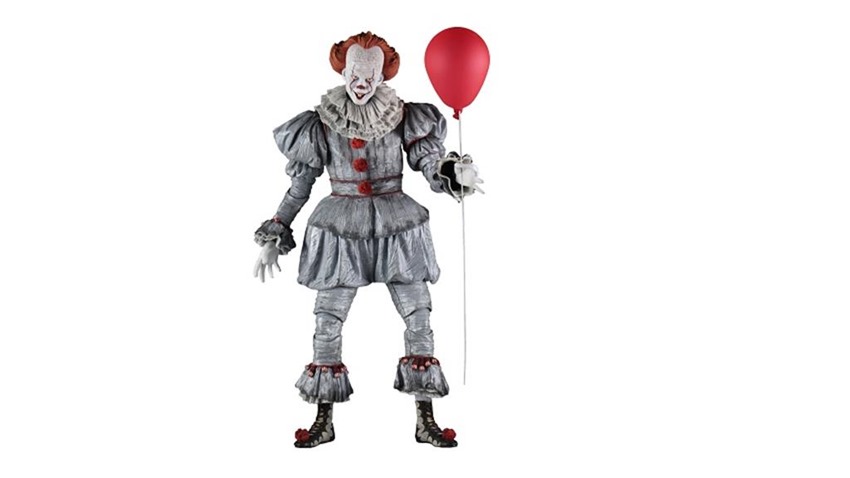 Feel like freaking your friends out with a quarter-scale replica of 2017's Pennyworth? Well then you sick fellow you, NECA has you covered with their upcoming stab into that highly specific territory. Measuring in at around 18 inches in height, Pennyworth comes with interchangeable hands, plenty of articulation and a red balloon.
NECA Bob Ross 8-Inch Clothed Figure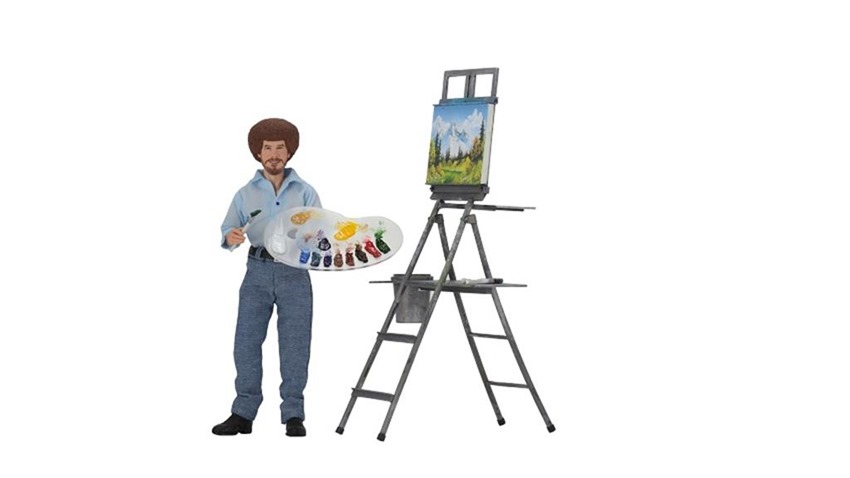 There are no mistakes, only happy accidents. In an age where the world could do with more of Bob Ross's sage advice as he painted a serene masterpiece and shared his skills with viewers, this eight-inch tall replica is happy to sit on your shelf and remind you to what can be painted cannot be punished.
Mezco One:12 Collective
There's something that's absolutly delightful about Mezco's One:12 brand. The figures may not be the most massive replicas around, but they're often surprisingly detailed, durable and faithful to their source materal. Mezco has been producing these figures at a steady pace for the last couple of years, and 2019 will see them have even more to sell in the form of new DC Toys, Hellboy and even They Live. Oh, and some toys based on a film called The Warriors.
You may have heard of it. WARRIORS! COME OUT TO PLAYAY!
McFarlane Toys Anime Figures
Veteran toy producer McFarlane Toys are looking to stretch into anime, and they'll be putting their own spin on some of the biggest franchises around: My Hero Academia, Naruto and One Punch Man. And so far? I'm digging the articulation on these figures.
Storm Collectibles
Instead of singling out just one single brand that Storm Collectibles will be producing toys of in their own signature style, I'm just going to list a whole bunch of them! First up, will be Injustice 2's most vile villains who aren't Superman:
The Street Fighter Collection expands with four new brawlers:
Sagat
Guile
Cammy – Battle Outfit
M. Bison – Battle Costume
Mortal Kombat is entering the arena as well, with a few classic ninja and cyborgs:
And even King of Fighters is getting in on that action!
Kyo Kusanagi
Iori Yagami
Omega Rugal
DC Prime Batman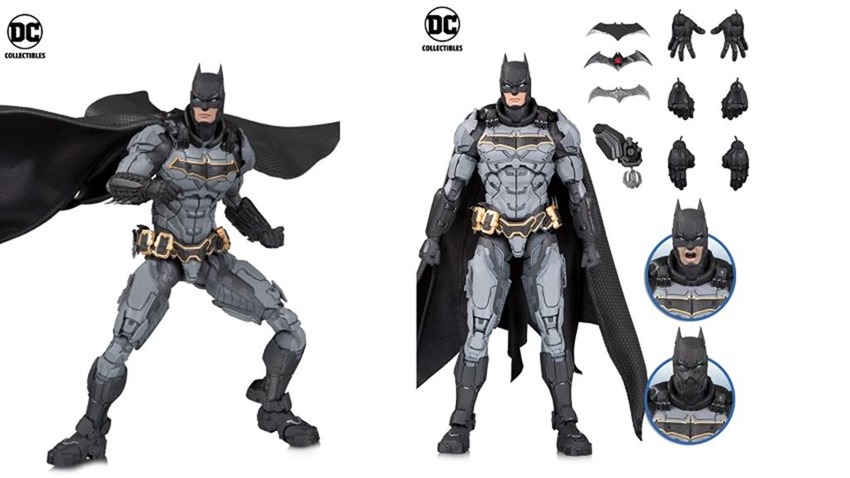 Visualised by artist Riccardo Federicci and sculptor Wonil Song, these figures measure in at 9 inches and come with plenty of articulation and accessories. The first figure out of the gate? A Batman that has a trio of heads, plenty of hands and weapons to go along with his heavy armour look.
Marvel Legends 2019
Marvel Legends has always been a brand that meets a decent middle ground between toy and collectible. Affordable and fun, this year's selection has plenty to love. Here's the full list of figures you can expect to compete for shelf space:
Avengers
Avengers: Infinity War Shuri
Avengers Legends Series Rock Python
X-Force Legends
Captain America WWII Figure & Vehicle
Mr. Sinister
Cannonball
Nightcrawler
Boomer
Spider-Man Legends
Far From Home Spider-Man
Stealth Suit Spider-Man
Spider-Woman – Julia Carpenter
Scorpion
Doppleganger
Hydro Man
X-Men Retro
Silver Samurai
X-Factor Cyclops
Dazzler
Wolverine – Black Suit
80th Anniversary
Iron Man Mark 50 and Iron Spider
Captain America and Peggy Carter
Grandmaster and Korg
Colossus and Juggernaut
Luis and Ghost
Hulk and Wolverine
Skurge and Hela
Classic Thor
Classic Iron Man
Classic Captain America
Oh…oh no. I think my wallet may have just flung itself out of a window. Maybe it's for the best.
Last Updated: February 18, 2019