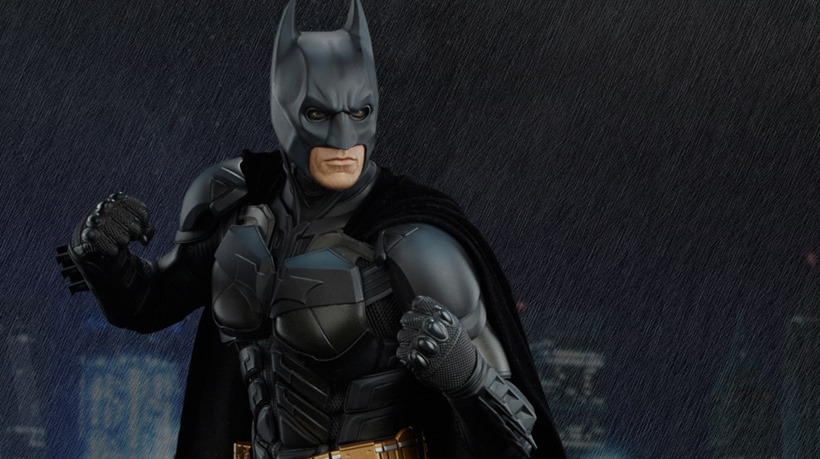 Look, I'll defend the idea that Michael Keaton was the best Batman in the best caped crusader movies, with my dying breath. Plus, I have science on my side. But credit where credit is due, Christian Bale wasn't too bad as the Dark Knight. Even though his voice was the equivalent of a warning label on a pack of cigarettes, he was still pretty cool. Or at least, his world was to me.
Now don't get me wrong, the 1989 Batman costume is still my favourite. But speaking from experience, I know just how damn miserable a person can be while dressed up a gigantic rubber costume that is ribbed for somebody's pleasure.
The Batsuit worn in the Dark Knight however, was a monumental upgrade to previous incarnations. I know I'm waxing lyrical here, but listen to me: The costumes worn in previous Batman movies were essentially Bat-onesies and hideously uncomfortable to be stuck in for long hours.
Again, I speak from experience, because when I was getting myself ready for rAge last year, I found myself stuck in the thick rubber torso of my suit and I had to phone somebody to come help unzip me after several hours of fruitlessy trying to get out.
And then you look at Bale's suit. Not only could he walk comfortably in it, he could bend over and turn his damn neck. My jealousy knows no bounds. Which is why I like this statue version of Bale's Batman. It is simply gorgeous:
Sideshow says that this replica measures in at a height of 20 inches, or in real-world numbers, a height of 50.8 cm. That's…that's pretty damn big. And so is the price tag. Expect to chip in $469.99 for the Dark Knight. According to my horribly skewed and bias opinion, that's worth it.
Last Updated: September 10, 2015