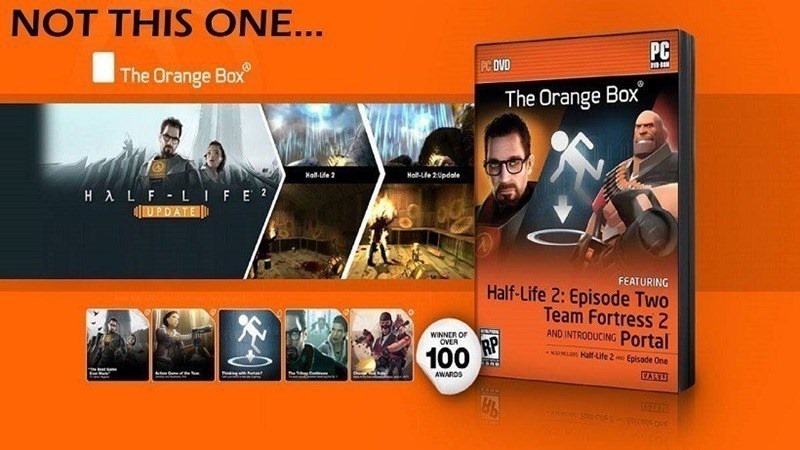 I'm always surprised when a Nerd Nab package finds its way onto my doorstep. Has it been two months already? It feels like just yesterday I was unwrapping the August/September edition!
A constant supply of orange boxes is never a bad thing mind you. Let's see what lies within the October/November edition*…
Oh come on, I wasn't a Nabber Ninja winner this time either? These boxes are rigged, rigged I say! I did get a bunch of other cool loot regardless:
T-shirt (with Dishonored 2 print)
Comic Book (Marvel Zombies #1)
Pokémon Evolutions trading cards (WHAT YEAR IS IT?)
Puppy Dog Pixel Art (complete with stickers for ants)
Lego Dimensions Green Arrow collectible (take that, Alessandro)
Razer L33t pack v3 (omg a coaster is legit what I needed)
Overwatch Halloween goodie bag (I miss the Junkenstein's Revenge mode)
This Nerd Nab is somewhat disappointing compared to the last edition I feel. Don't get me wrong, I do love the shirt and the comic for example, but some of this loot is a waste. Take the Overwatch goodie bag. While I appreciate it for what it is, having Halloween stuff now is… kind of pointless. I suppose I could save it for next year.
The Razer L33t pack v3 too, outside of that coaster (which I really, really needed in my life), is also a tad random. Lanyards are my kryptonite. I hate them with the passion of a thousand suns! At least the Razer dog tag is really cool. It'll go nicely with the Mafia III one I got with the last Nerd Nab.
Anyhow, that's the October/November box in a nutshell. What do you think of it? Do you think there was good value for money this time around?
*apologies for the less than stellar video quality. My default editing app has given me a big middle finger for some reason, so I had to make do with something else.
Last Updated: January 4, 2017