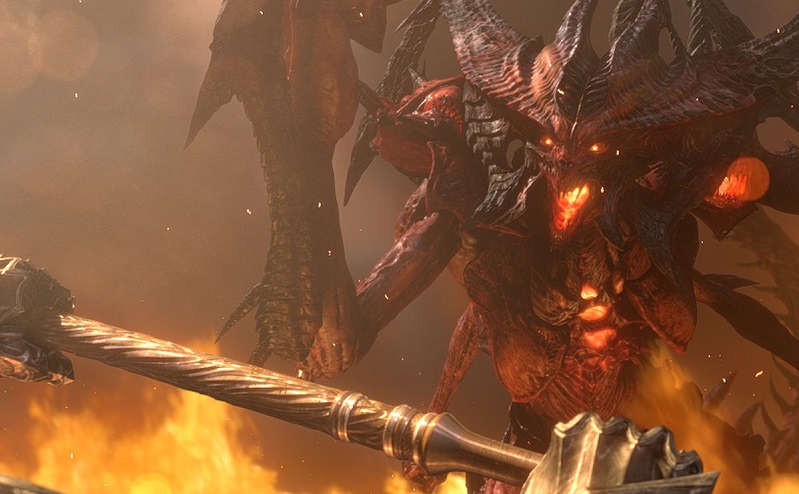 There have been rumours about a Diablo animated series being in the works for a while, ever since screenwriter Andrew Cosby posted on Twitter that he was in final talks to be the showrunner and writer of an upcoming series based on the iconic Blizard video game series. Cosby's tweet was later deleted and no official word from the studio was given about the project.
A recent trademark registration from Blizzard (as found by Spiel Times), seems to indicate that there is a lot of truth to the rumour and that it is likely to be headed its way to a streaming service whenever it does get made. According to the trademark filed by Blizzard Entertainment, the property is called Diablo and consists of the following:
Downloadable films and movies featuring narratives based on a video game and provided via a video-on-demand service
Recently, Cosby posted another tweet where he indicated that he is working on a screenplay for a project that he is not able to talk about yet, but will be hopefully sharing details on it soon. Given Cosby's earlier tweet, it could be assumed that the Diablo animated series could be on its way soon, though it's worth noting that this is a rumour at best, until we receive any official confirmation on the latter.
A Diablo series though would certainly be something which would suit the likes of Netflix, who aren't afraid to shy away from dark and violent stories, which any Diablo series would need to have in order to properly fit into the Diablo Universe. Just look at the recent Castlevania animated series as proof of this.
After all, when it comes to fighting demons in hell itself, it's not something you intend to make kid-friendly. With so many players in the industry, this could easily be a series in high demand and likely to find interest from other streaming companies as well, if it is still on the market.
Last Updated: March 18, 2019